Bring a Scania to the Scania Village at Convoy in the Park and you could win the trip of a lifetime!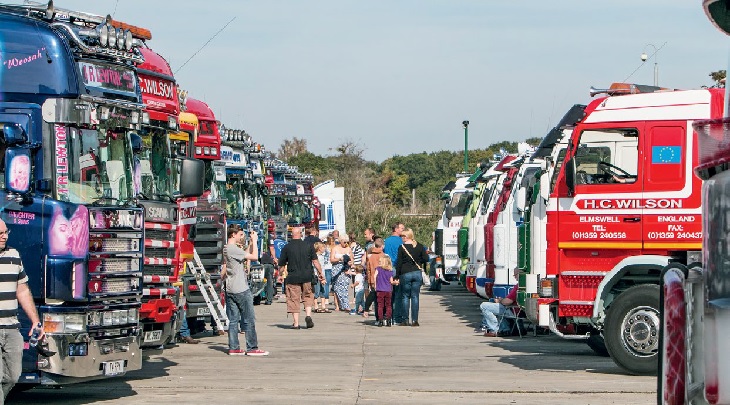 Scania drivers who come to Convoy in the Park have the opportunity to win the tip of a lifetime to Sweden, thanks to the truck maker.
All drivers who choose to park their Scania in the exclusive Scania Village will receive a limited edition Scania wash bag, full of luxury Asprey toiletries and be entered into the Truck & Driver 'Best Scania in the Village' competition.
They'll also be automatically entered into our once-in-a-lifetime prize draw to win a trip for two to visit Scania's home town of Södertälje, where they will receive a full factory tour and a trip to the Scania museum – a prize that cannot be won anywhere else.
As well as running Scania Village, the Swedish truck maker will be taking a double stand in the trade show area, where it will be demonstrating a full selection of its Next Generation R- and S-series trucks, winners of International Truck of the Year 2017.
The cost of bringing a truck – Scania or otherwise – to Convoy in the Park is £60 (£30 for pre-1985 trucks). This includes a pair of weekend adult tickets worth £50 and entry into one of 25 show truck categories.
You can find out more information and book in your truck at www.convoyinthepark.com
We hope you enjoyed this article! For more news, views and reviews on all aspects of the truck driver's life subscribe today.