Caravan destruction action planned for Convoy in the Park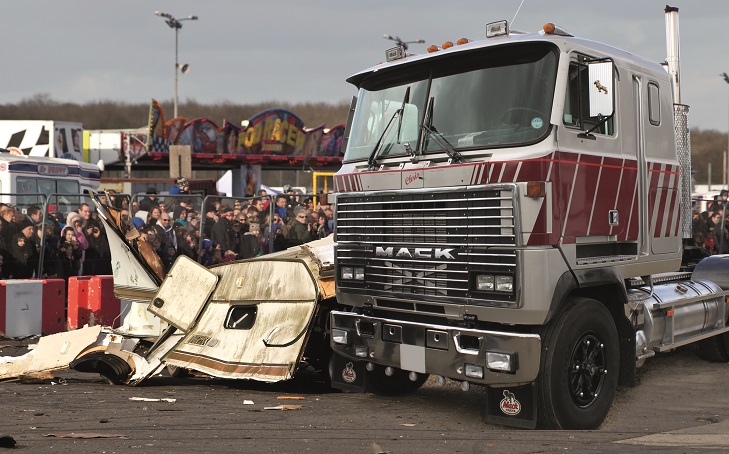 Ever been annoyed by a caravan on the road? Ever sat thinking of ever-inventive ways of getting rid of it as you're stuck behind it? Then Convoy in the Park could have just the event for you.
Convoy in the Park, which will be held at Donington Park on July 22-23, is celebrating everything to do with trucks, drivers and life on the road over the weekend, and one event will involve a number of caravans being destroyed in a variety of ways.
For instance, there will be wrecking ball, rockets and a few sledgehammer-wielding truckers involved. What other ways will there be? You'll have to go to find out!
This is just one a plethora of events for all the family planned for Convoy in the Park. Other attractions include truck racing, truck shows, live music, film screenings, a kid's zone and much more.
Tickets for Convoy in the Park cost £15 for an adult day pass, or £25 for a weekend pass. Children under 13 go free!
If you want to book a show truck in, it costs £60 (includes 2 adult weekend tickets), while vintage show trucks (pre 1985) cost £30 (also includes 2 adult weekend tickets).
Go to www.convoyinthepark.com for more information and to book tickets.
We hope you enjoyed this article! For more news, views and reviews on all aspects of the truck driver's life subscribe today.