British Commercial Vehicle Museum secures future with £1.8 million lottery grant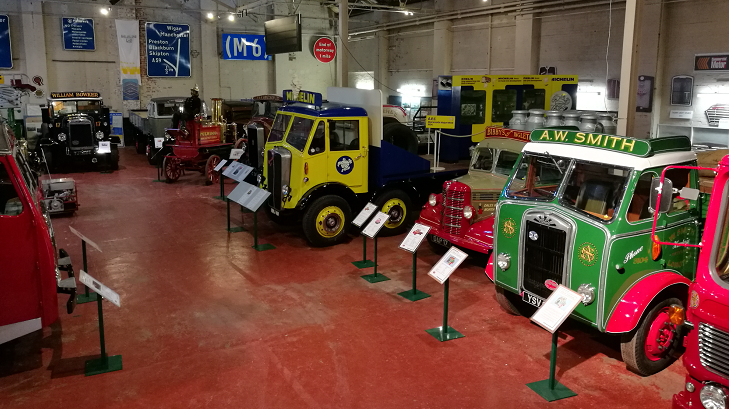 The British Commercial Vehicle Museum has received a £1.836 million grant from the National Lottery that will secure its long-term future and enable it to be refurbished.
The grant, from the Heritage Lottery Fund (HLF), will fund the 'Up another gear for the British Commercial Vehicle Museum' project. Its aim is to attract more visitors from wider audiences and enable them to better understand and engage imaginatively with the collections.
With the enhanced opportunities for income-generation that are included, the project will enable the museum to go confidently into the future. Work on the project will start early October 2017 with the refurbished museum re-opening to the public late in 2018.
The British Commercial Vehicle Museum is based in the former vehicle finishing shop of Leyland Motors in Leyland in Lancashire. The grant will save the 1930s finishing shop – the only surviving part of the original 1930s Leyland Motors factory – which currently has a badly leaking roof. In addition, low energy heating and lighting will be installed, enabling the museum to open all year around.
The project will also see the space completely refurbished to showcase the historic vehicles. There will be multimedia and interactive interpretation including hands-on exhibits, dressing up and living history. A new café, shop and activity and conferencing space will contribute to sustainability and provide space for school visits and activities. A new dedicated space will ensure that the archive is better managed and researched, and that historic film is used in creative activity programmes.
A new post will double volunteer numbers and training will take place, enabling good collections management and a range of activities, particularly for families and young people, which will widen audiences and increase visitor numbers, while STEM-based learning is offered to schools.
Keith Moyes, manager of the museum, said the grant marks the start of an exciting new chapter for the museum. "The work will create a modern museum that is accessible and interesting. We hope to be open again by the end of next year."
Nathan Lee, head of HLF North West, said: "I'm delighted that we can support the British Commercial Vehicle Museum to become a modern museum fit for the 21st century. Thanks to money raised by National Lottery players, the museum will be able to make the most of its impressive collection and open up brilliant opportunities for people to engage with their heritage, through volunteering, training and fun activities."
We hope you enjoyed this article! For more news, views and reviews on all aspects of the truck driver's life subscribe today.