Career progression 'overlooked' in Driver CPC training, says RTITB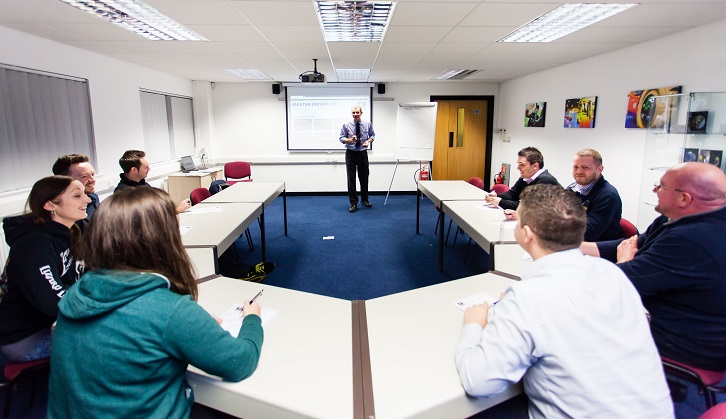 Career progression for LGV drivers is frequently overlooked in Driver CPC Periodic Training, meaning businesses and drivers are losing out, according to driver CPC consortium the RTITB.
"Many businesses are missing the opportunities of Driver CPC Periodic Training," said Laura Nelson, managing director of RTITB. "It doesn't have to just be about maintaining a driver's qualification or compliance. Planned and implemented in the right way, it can be a valuable way to truly develop drivers and find ways to progress their careers."
With the haulage industry facing a driver shortage – estimates vary, but up to 450,000 new people could be needed over the next five years as many existing drivers are approaching retirement – developing younger drivers will be critical.
But with 35 hours of compulsory training during every five-year cycle, Driver CPC can be used as an effective professional development tool to assist with career progression. "The right choice of Driver CPC course can give drivers the chance to learn new, interesting and different skills, such as management and supervision," said Nelson.
"These areas are often overlooked by employers. However, by incorporating them in Driver CPC training, drivers have an opportunity to truly develop a career, not just maintain their existing skills."
To help businesses tackle this and offer meaningful professional development for drivers, RTITB has developed an extensive library of relevant Driver CPC Periodic Training topics to help teach a range of skills that support career progression. A new module specifically developed to equip drivers with the skills that they need to become team leaders, supervisors, managers, and more, will also be released shortly.
"Rather than just repeating the same courses on driver hours or tachographs, for example, every cycle employers should consider which Driver CPC topics will provide their business with the maximum value," says Laura. "With drivers so crucial to the future success of the logistics sector, some businesses may find that training courses which aid career progression are their wisest investment."
We hope you enjoyed this article! For more news, views and reviews on all aspects of the truck driver's life subscribe today.