Claim HGV drivers 'racing each other' dismissed by RHA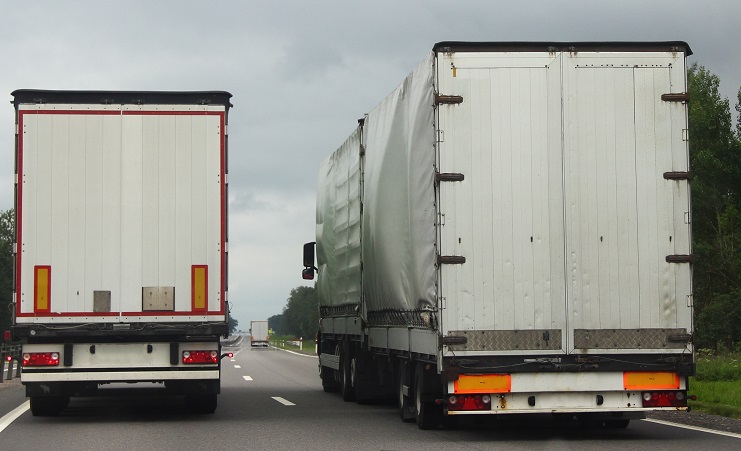 A claim by a West Midlands-based Councillor that HGV drivers seem to be "racing each other" on motorways has been dismissed by the Road Haulage Association (RHA).
Conservative Solihull councillor Diana Holl-Allen MBE said in a recent meeting of the Transport Delivery Committee of the West Midlands Combined Authority (WMCA) that HGV drivers were a 'nuisance'.
Speaking in a debate about platooning, and how it could ease congestion in the Midlands, Cllr Holl-Allen said: "We've got to stop them [HGV drivers]. They seem to enjoy doing this, every now and again. Whether they get tired, I don't know, but lots of them are racing each other.
"And frankly they're a dire nuisance and a danger. I know we've got lots more lanes now and that's happening all the way through, that's got to be a good thing.
"But we have got to have the courage of our convictions and say, yes, the HGVs must get out of the way. I think they're only supposed to go about 60 [mph] anyway."
But Rod McKenzie, the RHA's managing director of policy and public affairs, dismissed the councillor's claim: "Far from 'racing' each other, UK lorries are limited to 56mph. Many trucks from supermarkets are kept to slower speeds in order to reduce fuel use, and therefore emissions.
"What is being described as racing is more likely one HGV overtaking another in lane two of a motorway. One vehicle may be travelling at 50mph so the second vehicle can overtake only slowly because it is speed limited. This can be frustrating for other drivers but it's certainly not racing. Lorry drivers don't do joyriding."
We hope you enjoyed this article! For more news, views and reviews on all aspects of the truck driver's life subscribe today.