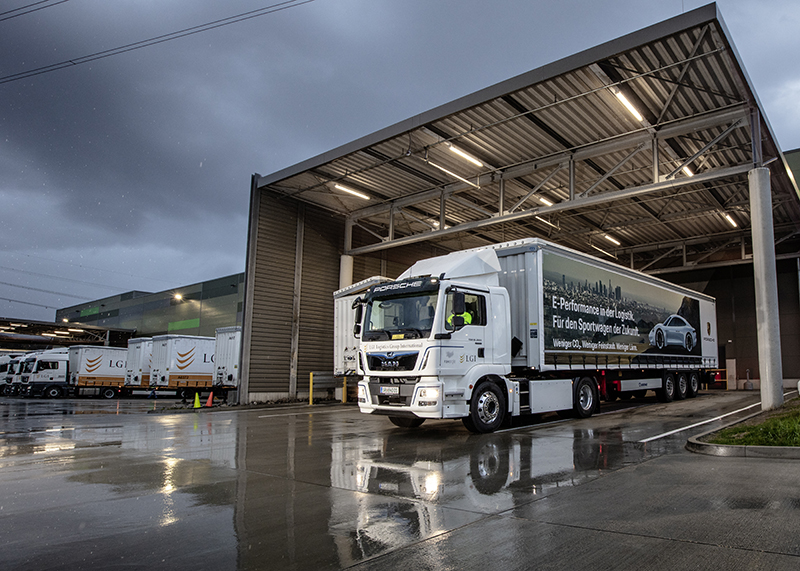 Porsche has put a full electric MAN eTGM, the first vehicle of its kind in Germany, to work at its Stuttgart factory. The 32-tonne 360hp truck uses Li-ion batteries, has a range of 130km and can be fast-charged in 45 minutes.
"With the MAN eTGM, electric commercial vehicles have taken a big step towards maturity and can now reliably play on their strengths in day-to-day operations," says a Porsche spokesperson. "The findings gained together with Porsche in regular plant logistics will then feed into a first small series, which we would like to offer as early as this year."
The vehicle is used in delivery traffic on the nearly 19km-long route between Freiberg at the Neckar operation site of logistics partner LGI Logistics Group International GmbH and the Porsche plant in Stuttgart-Zuffenhausen. In total, the use of the eTruck avoids more than 30,000kg of CO2 annually.
We hope you enjoyed this article! For more news, views and reviews on all aspects of the truck driver's life subscribe today.