Keep 'Er Lit in Memory of Kayden – Camlough, Northern Ireland POSTPONED UNTIL A LATER DATE!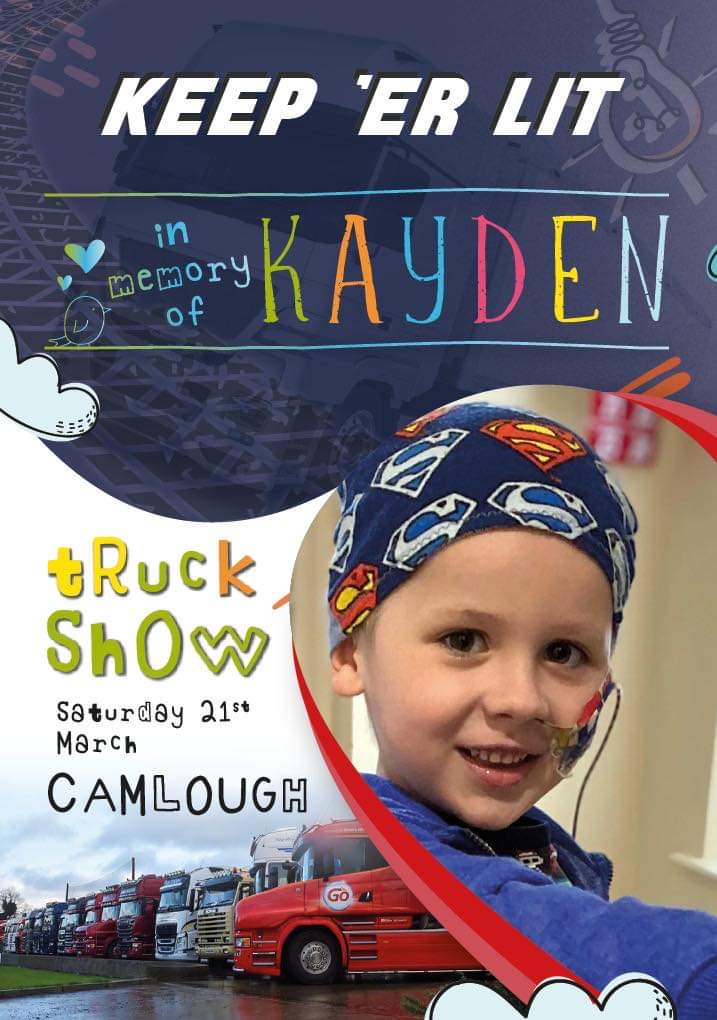 In the March issue of T&D we published a story in Truckscene about an event called Keep 'Er Lit for Kayden, which aimed to raise funds for five year old Kayden McKeown who was suffering from Acute Lymphoblastic Leukemia.  Kayden sadly passed away last month, and Truck & Driver sends our deepest sympathies to his family. After discussions with his family, the event organisers are going ahead with the show and truck run in memory of Kayden. Taking place on Saturday 21st March in Camlough, Northern Ireland there promises to be an impressive collection of trucks turning out to pay tribute to Kayden. Truck & Driver will be there in the afternoon too.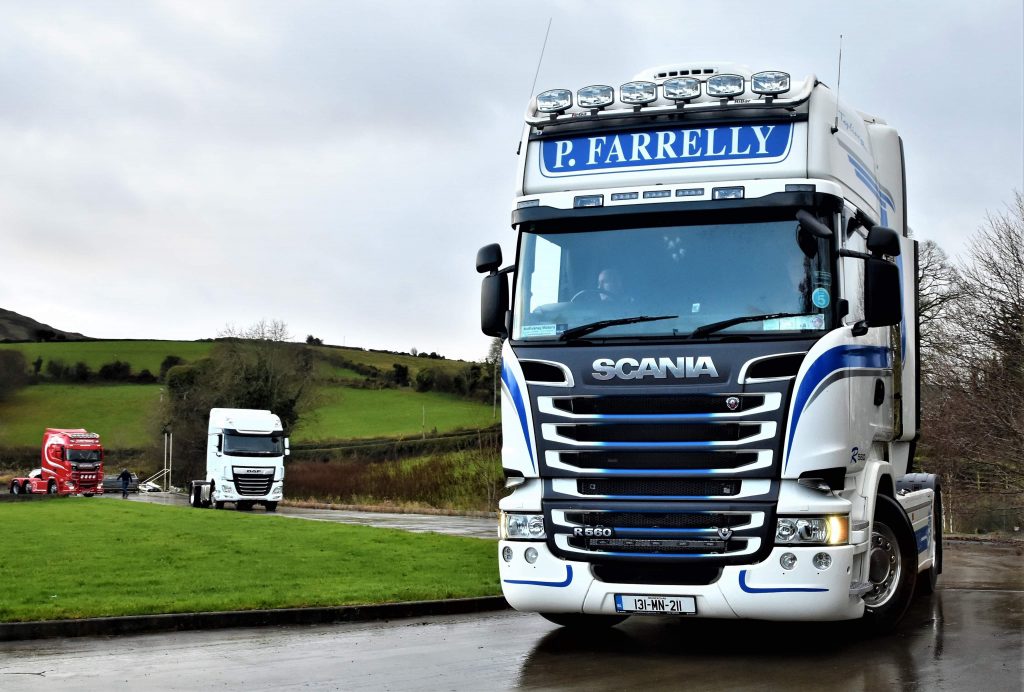 To find out more about the event, go to the Facebook page "Keep 'Er Lit for Kayden" here: https://www.facebook.com/keeperlitforkayden/
Here is an update from the event organisers:
"As you all are aware, a few weeks ago young Kayden lost his battle and sadly passed away. We have had a chat with the family and the decision has been agreed to continue on with the show, 'Keep Er Lit In Memory Of Kayden'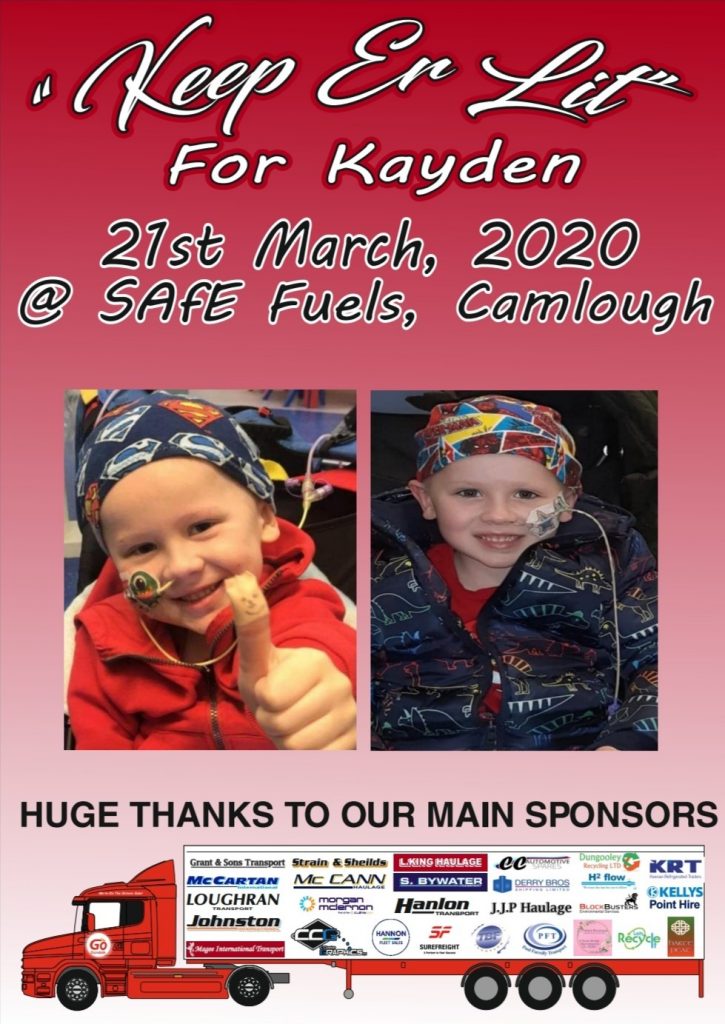 This isn't just any truck show now, it's extra special considering the tragic circumstances. 'Keep Er Lit in memory of Kayden' is now less than 4 weeks away. We'd like to thank all our sponsors to date for their continued support and if anyone would like to make a donation or donate something towards the raffle please drop us a message. Could we ask you all to invite your friends to like our page and make this show as successful as possible. #KeepErLitInMemoryOfKayden"
We hope you enjoyed this article! For more news, views and reviews on all aspects of the truck driver's life subscribe today.