Merc launches eActros 600 long-haul electric truck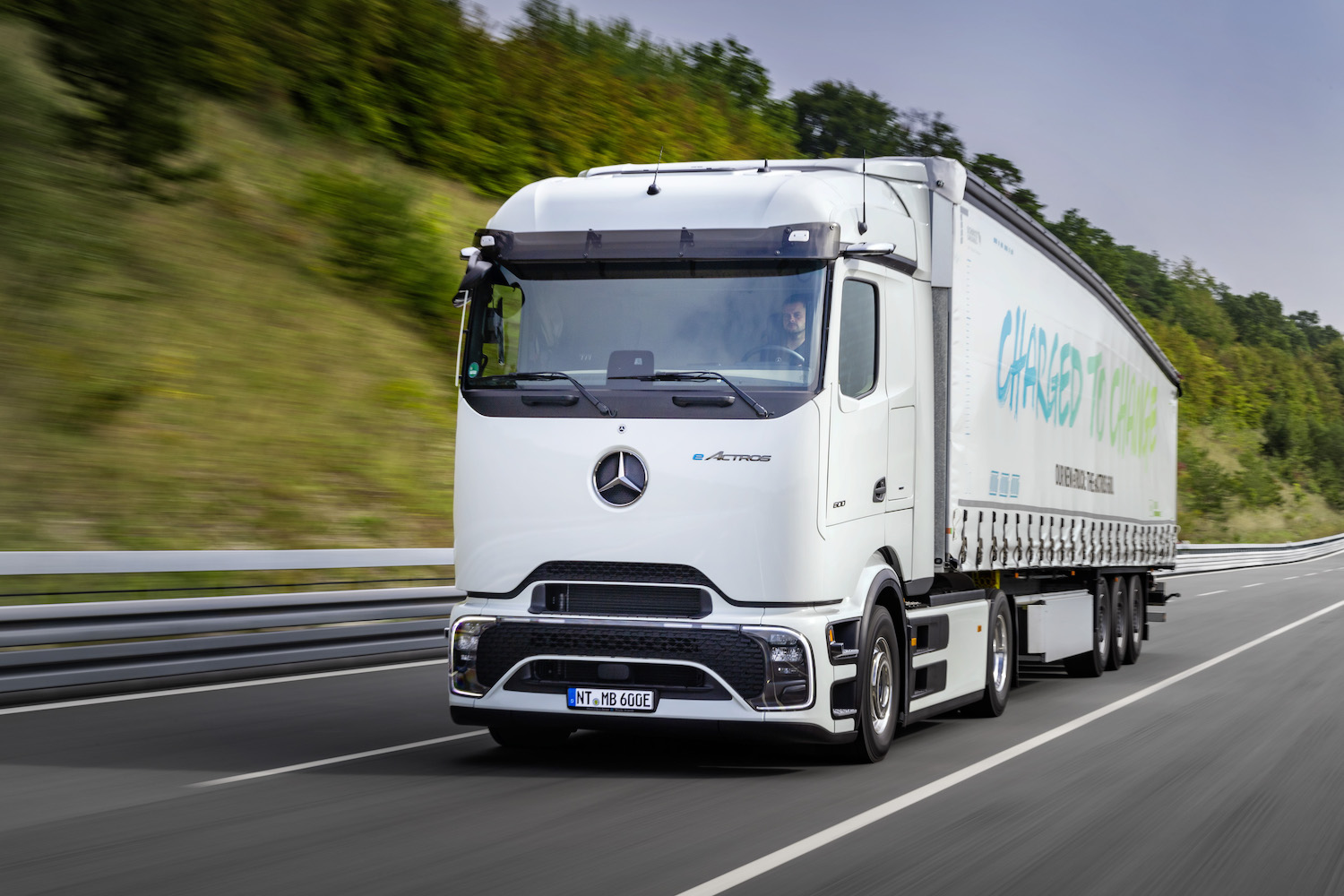 Mercedes-Benz has unveiled its new eActros 600 – the series version of its first battery-electric long-haul truck.
The high battery capacity of more than 600 kWh and a new, efficient electric drive axle developed in-house enable the e-truck to achieve a range of 500 km (around 310 miles) without charging.
As a result, Merc claims the eActros 600 will be able to travel "significantly more" than 1000 km (around 620 miles) per day using intermediate charging during a driver's mandatory breaks – even without megawatt charging.
Merc said around 60 per cent of long-distance journeys of its customers in Europe are shorter than 500 km anyway, which means charging infrastructure at the depot and at loading and unloading points is sufficient in such cases.
For all other uses, continual expansion of public charging infrastructure is vital to make the electric truck viable for long-distance haulage across Europe, the manufacturer said.
In addition to CCS charging with up to 400 kW, the eActros 600 will later also enable megawatt charging (MCS). Operators can order a pre-installation for MCS now, and as soon as MCS technology becomes available and is standardised across manufacturers, it is planned to be retrofittable for these models.
eActros is designed for a gross combination weight of up to 44 tonnes. With a standard semitrailer, it has a payload of around 22 tonnes in the EU, reckons Merc.
The truck has a new cab design that maximises aerodynamics. Called ProCabin, it has been extended by 80 mm to accommodate a completely closed and rounded front section, optimised bumper including underbody panelling, aerodynamically improved driver access and extended end flaps designed like sails.
It also has air deflectors on the A-pillars, an additional spoiler on the roof, and a sealed motor compartment. In addition, it features aluminium step plates, a new headlamp concept with matrix LED headlamps, and an LED light strip.
eActros sales start this year, with series production planned for the end of 2024.
We hope you enjoyed this article! For more news, views and reviews on all aspects of the truck driver's life subscribe today.