New research programme aims to improve fitness of truck drivers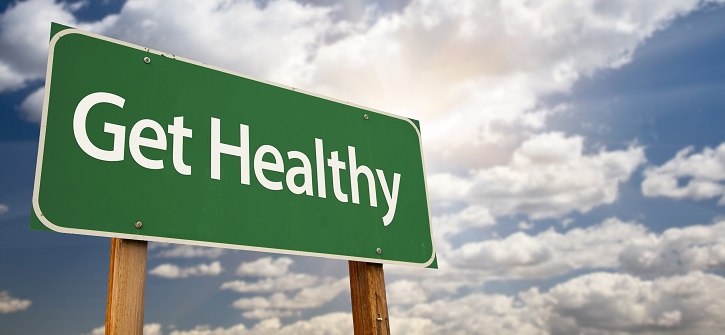 A new study is aiming to help truck drivers to improve their health by encouraging higher levels of physical activity and a healthier diet that fits in with their work schedule.
It is well known that driving trucks has a number of health risks associated with their job, including long and variable working hours and extended periods of sitting. Tight schedules and being on the road can contribute to psychological stress and sleep deprivation.
As a result, truck drivers have higher than average rates of obesity, obesity-related co-morbidities such as diabetes and high blood pressure, and have a significantly reduced life expectancy in comparison to other occupational groups.
To combat this, researchers led by Dr Stacy Clemes at Loughborough University, in partnership with researchers from the University of Leicester and University of York – and funded by the National Institute for Health Research – have teamed up with logistics company DHL to test the effectiveness and cost-effectiveness of the research team's 'Structured Health Intervention For Truckers' (the SHIFT programme). The aim of the programme is to promote positive behavioural changes in terms of increased physical activity and a healthier diet.
The average age of HGV drivers is 53 and previous research by the same team indicates that 84% of HGV drivers were overweight or obese compared to 75% of men the same age nationally. In this study, drivers reported working an average of 48 hours each week.
"There are currently very few resources available to tackle health inequalities in the transport sector," said Dr Clemes. "If successful, the SHIFT programme could be utilised across the transport sector, both nationally and internationally. This could have a long-term impact on professional drivers' health and wellbeing."
Researchers will recruit more than 300 HGV drivers to the SHIFT study and their depots will be allocated to either take part in the programme or continue their usual work routines. The programme will begin with a six-hour educational session where drivers taking part in the trial will be given a physical activity tracker and equipment to help them safely keep active in the cab when they're not driving. They'll also be given specific advice relating to health issues associated with the job and additional materials detailing healthy living choices. A trained champion will be on hand throughout the trial to support people taking part.
Data including number of steps a day, amount of sleep, blood pressure and cholesterol will be measured at the start of the programme and at six and 12 months to see if it has helped drivers improve their health. Researchers will also consider the impact of the programme on mental health and quality of life.
Kevin Richardson Fellow of the Chartered Institute of Logistics and Transport (CILT) and chief executive, CILT UK, said: "Driver welfare and specifically health and wellbeing is a key issue for both existing drivers and the attractiveness of the profession for potential employees. CILT UK believe that the link between academic research and business engagement has the potential to create real impact within the transport sector. We support this important work into an area of knowledge that is increasingly becoming recognised as crucial by transport operators. We believe that the SHIFT programme can produce meaningful outputs that can improve standards within the profession."
We hope you enjoyed this article! For more news, views and reviews on all aspects of the truck driver's life subscribe today.