Return of the wagon and drag? New drawbar outfits join the J F Pearce and Sons fleet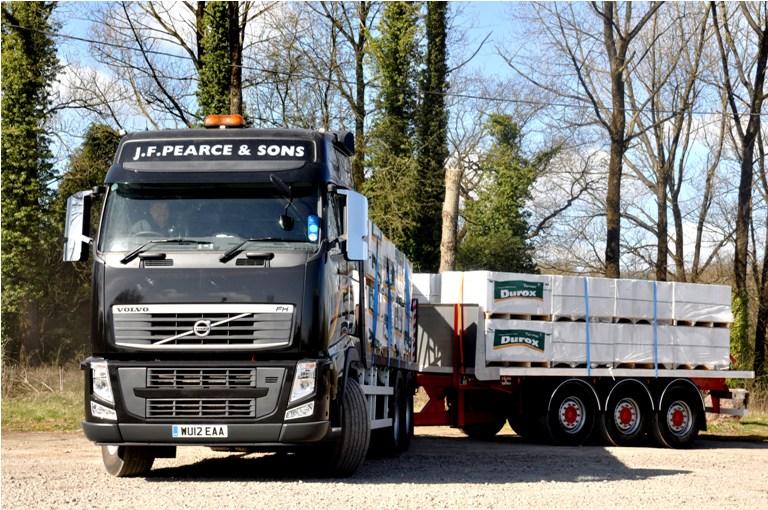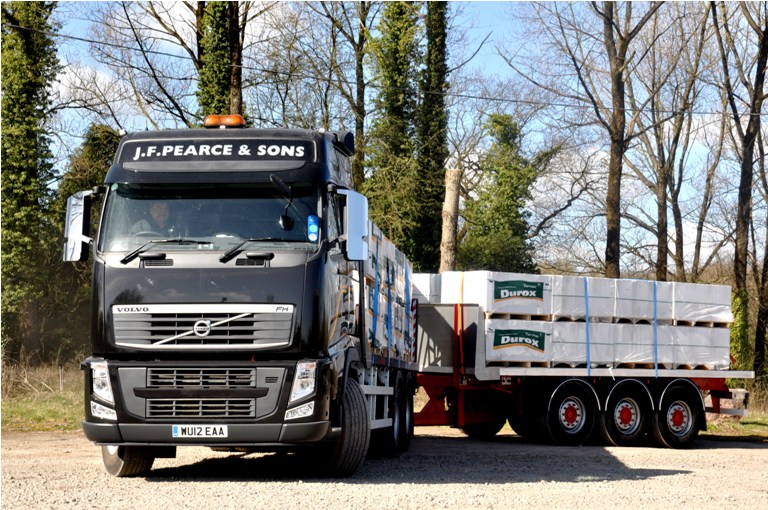 Before artics came to rule the roost, drawbar outfits were the weapon of choice for British hauliers and the usual configuration was an eight wheel rigid towing a four wheel trailer.
Although the wagon and drag fell out of favour, a few UK operators still use them and Mendip operator J F Pearce and Sons has just invested in ten new Volvo FH 6×2 rigids from Truck & Bus Wales and West.
Configured as six-wheelers, operating in conjunction with tri-axle drawbar trailers, the new combinations are designed to operate at the UK legal maximum of 44-tonnes on brick and block haulage.
They are powered by the D13 500hp engine and are equipped with two-pedal I-Shift fully-automated gearboxes and come with Globetrotter cabs with full-leather interior trim.
"There was a time when drivers employed in the brick and block business could be virtually guaranteed to be home every night," explained director Joe Pearce.
"These days however drivers may be away from base three or even four nights a week and the Globetrotter cab provides excellent accommodation."
The 6.25-metre alloy bodywork was built in-house by Pearce themselves as the company has a long tradition of fabricating its own bodies which means they tailored exactly to the work they do.
At the rear of the chassis there is an Atlas 125.2 crane with a Kinshofer brick and block grab and a V Orlandi hitch mounted at the extreme rear of the chassis is used to couple the prime mover to the trailer. The tri-axle trailers coupled to the Volvo rigids were built by Truck and Trailer Conversions of Bristol.
The identical body lengths can accommodate virtually any mix of product the driver is likely to encounter and long experience in the business has shown this to be the ideal size. Any shorter and the load space can be compromised. But a longer body on the truck would mean increasing the wheelbase and that in turn limits manoeuvrability.
"The trucks we used previously were configured as 6x4s and we had some concerns that the 6×2 tag-axle layout on the Volvos might compromise performance," said James Pearce. "But so far the air-dump facility and drive axle diff-lock has always provided adequate traction and of course manoeuvrability is better."
Today the J F Peace fleet comprises 59 vehicles in total and is made up of almost equal numbers of artics and drawbar combinations. Eight new Volvos have yet to be delivered and so by the end of 2012 the fleet size will have increased to 67.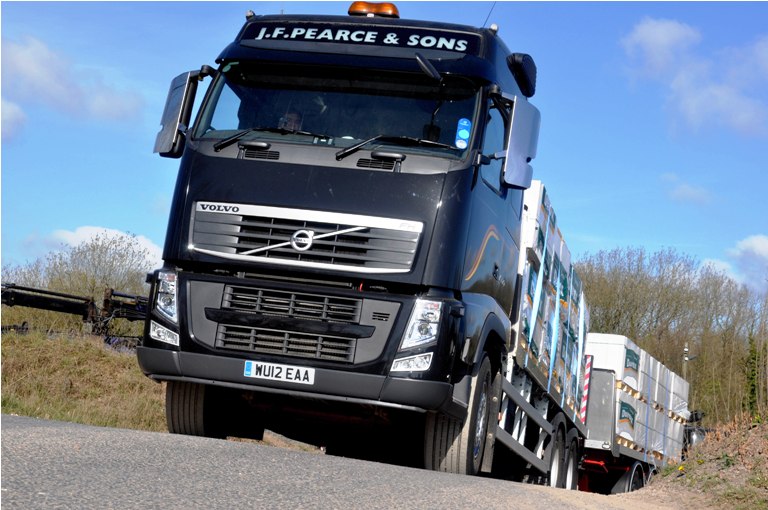 We hope you enjoyed this article! For more news, views and reviews on all aspects of the truck driver's life subscribe today.