No bells or whistles- Biglorryblog drives the Renault D range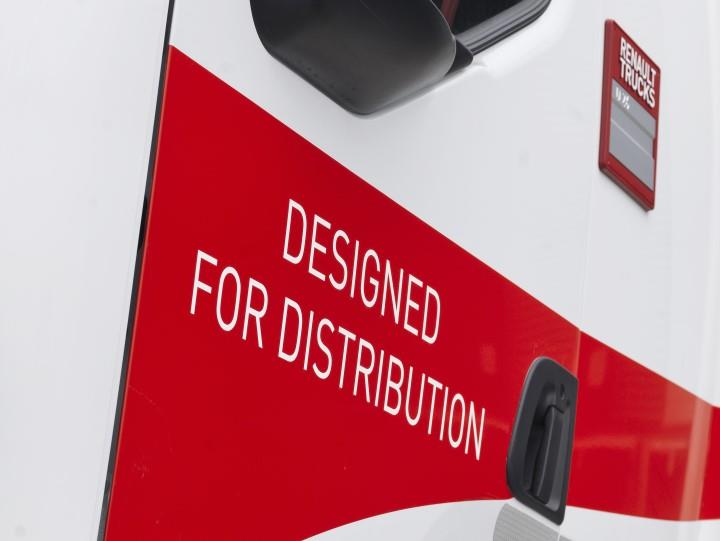 The majority of truck drivers dont spend their working lives driving huge horsepowered artics,sat on heated leather seats,The cabin equipped with every gadget and extra the manufacturer can pack in, from one side of Europe to another. Regional distribution is more the norm. Delivering pallets and goods to shops, factories and small industrial units.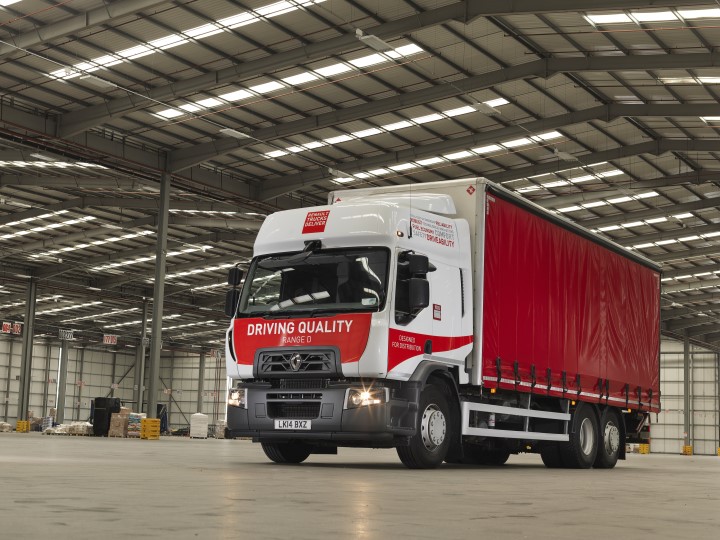 This is where the Renault Range D comes in, and Biglorryblog has given it a try. Our test vehicle was loaded to near its maximum weight (26 Tonne GVW) Even as a 6×2 with a hefty tail lift it manages a respectable payload of just over 18tonne.
With an 8 litre 320hp Euro 6 engine providing the grunt progress around our simulated distribution route was steady rather than sparkling, but the 12 gear Opticruise gearbox assisted in keeping us moving with the traffic.


Threading our way through town centres it is clear that a lot of thought has gone into this truck. For a vehicle its size visibilty around the truck was more than adequate and despite the non steering 3rd axle it negotiated the tight turns and twists that small industrial estates presented with out any manouverability problems.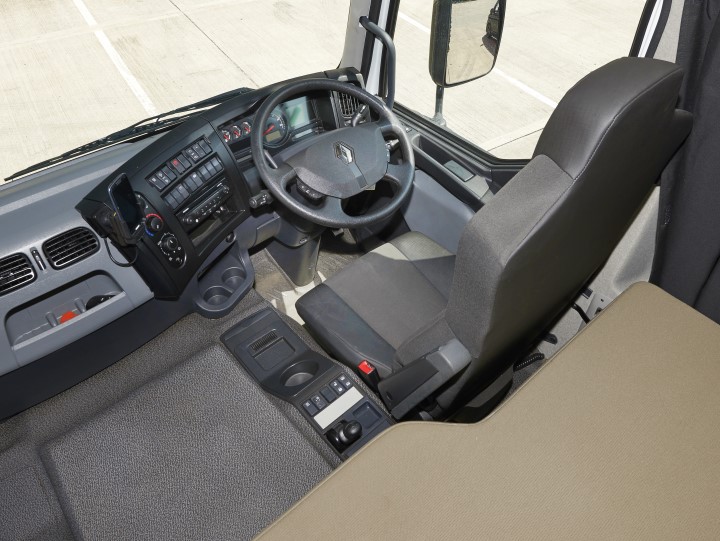 As a day time working environment inside the cab is comfortable, although the high engine hump doesnt lend itself to easy cross cab access. Plenty of spaces for pens and delivery notes. For those drivers that get the occassional night out there is plenty of storage, a full bunk and enough headroom on the passenger side for even the tallest driver.
The truck we had for the day doesnt come with a fitted Microwave, hair drier/24 volt curling tongs or sensors that will tell you if someone in the next country has emergency braked. What it does come with is everything needed to carry out its role and to keep the driver comfortable. No fancies or fripperies just a decent hard working distribution vehicle, the mainstay of many a fleet and perhaps the unsung hero's delivering Britains goods.
A full test report of the Euro 6 Renault D Range will appear in Truck & Driver shortly
We hope you enjoyed this article! For more news, views and reviews on all aspects of the truck driver's life subscribe today.