On Biglorryblog, 8 leggers from around the world, Tales from Tajikistan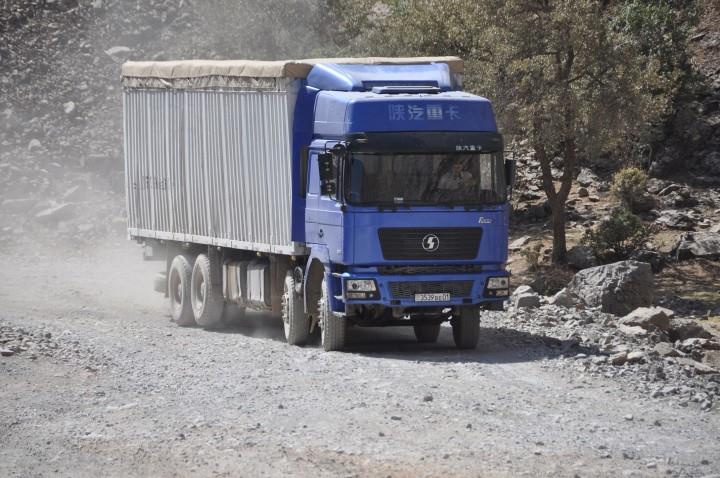 Our 8 legger globetrotting anorak sends Biglorryblog this report
"I have recently returned from Tajikistan where the eight legger is the backbone of the haulage industry,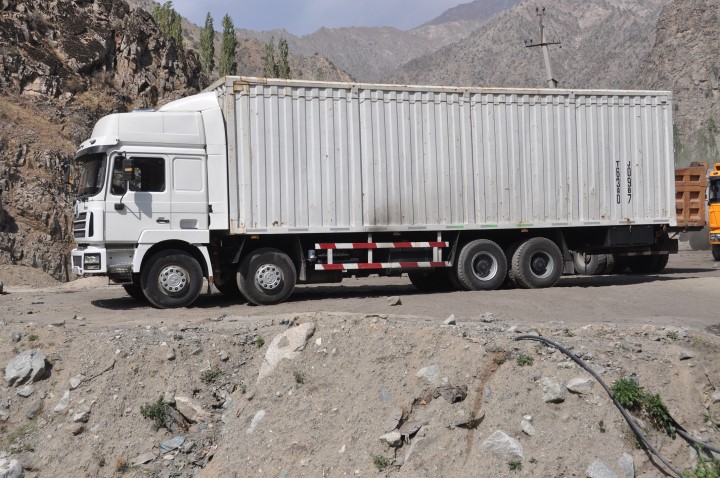 much as it was in Britain two generations ago. Here are a few pictures I took while there.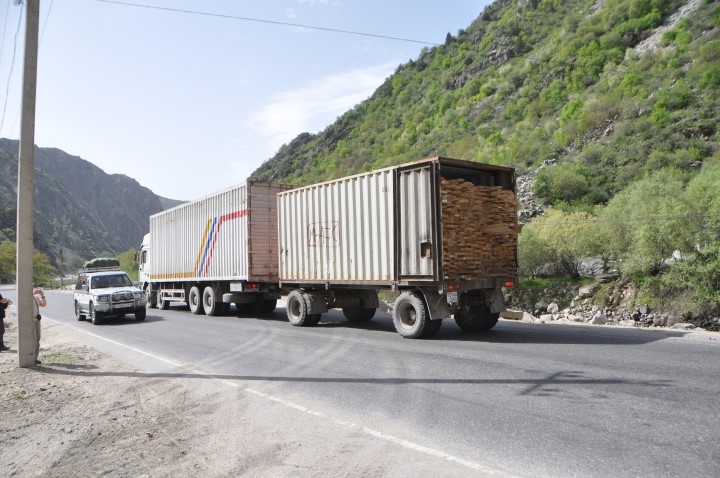 Most common are the box vans, often with trailer attached.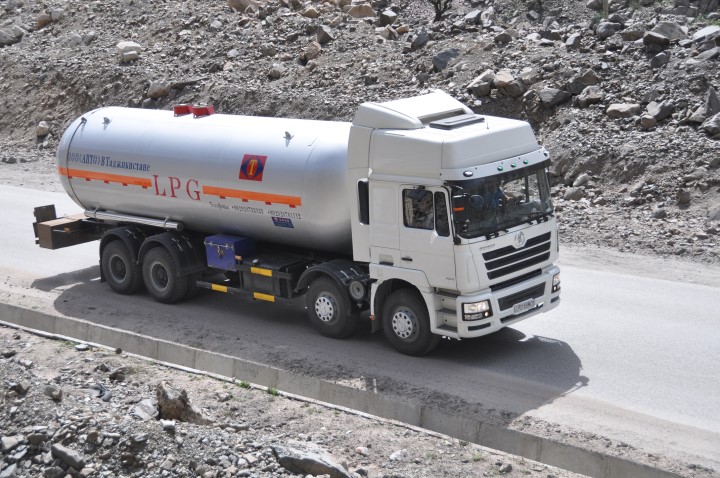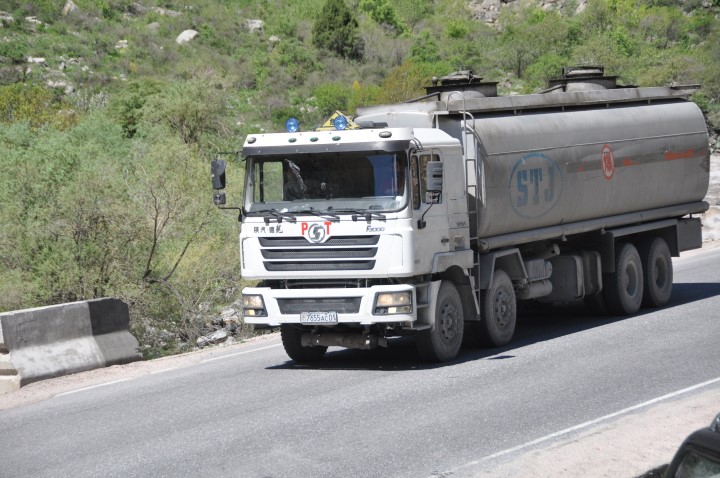 Also common are fuel and gas tankers.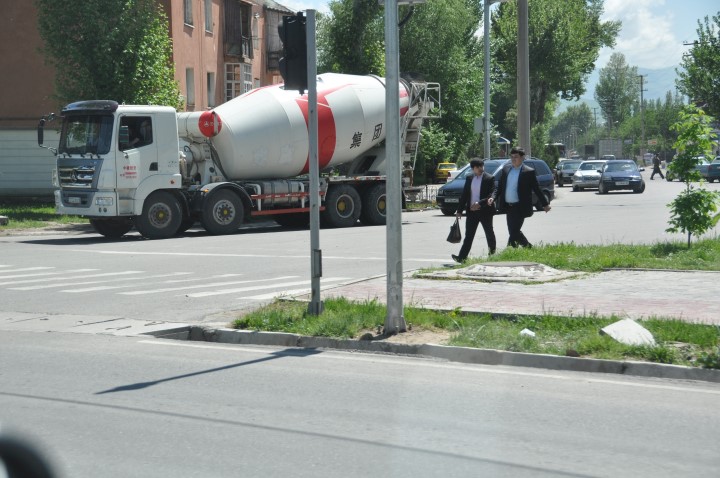 Tippers and mixers are usually 6×4 but there are some eight leggers,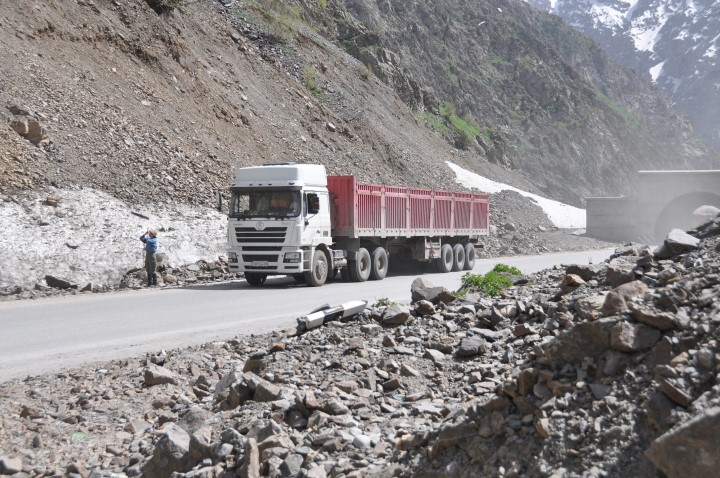 as also the occasional flatbed.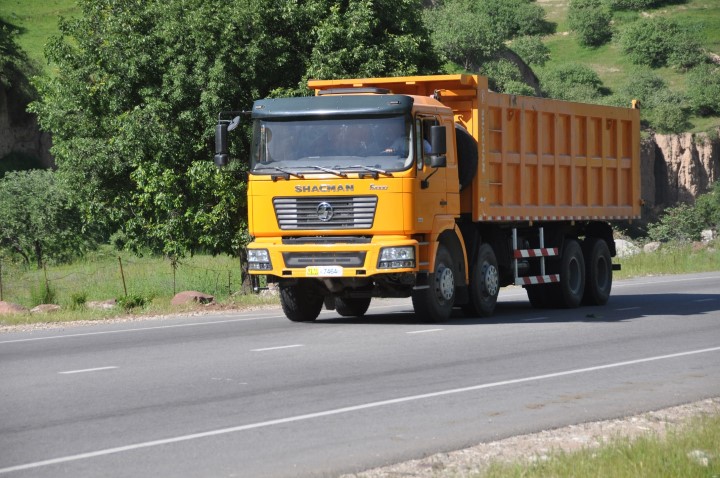 Shacman is by far the commonest make seen. As you will see from the pictures, the country is mostly mountainous and the roads are not always very good.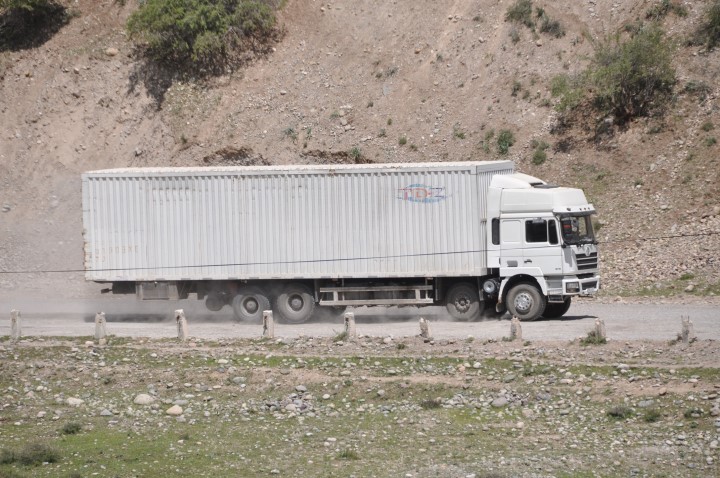 this is in fact a 10×4, masquerading as an eight legger having removed its rearmost tyres.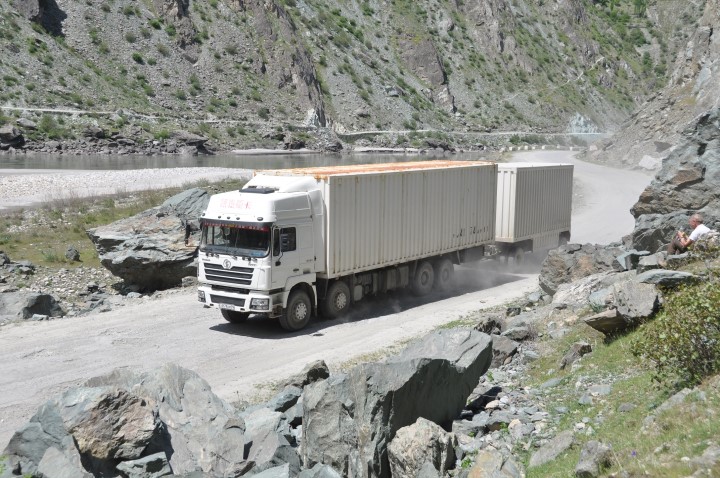 this shot was taken along the Afghan border. That is Afghanistan across the river in the background.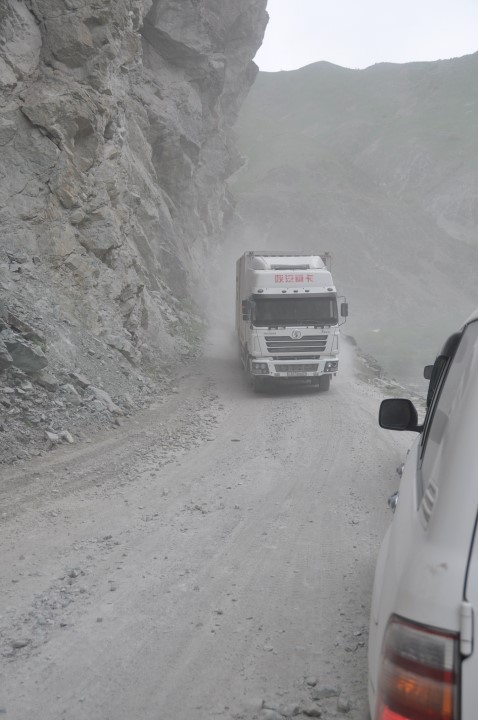 Along the same road; we had to back to let a small convey of lorries pass, one with a trailer which must be quite exciting driving along that sort of road. I have included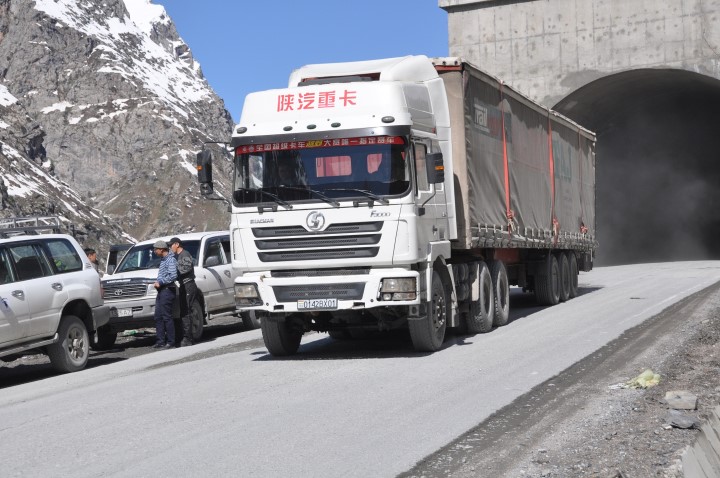 just to confirm that there are also artics to be seen, but they are nothing like as common."
Great images thank you- keep up the good work -BLB Ed
We hope you enjoyed this article! For more news, views and reviews on all aspects of the truck driver's life subscribe today.