Renault Trucks launches right-hand drive Range T High in the UK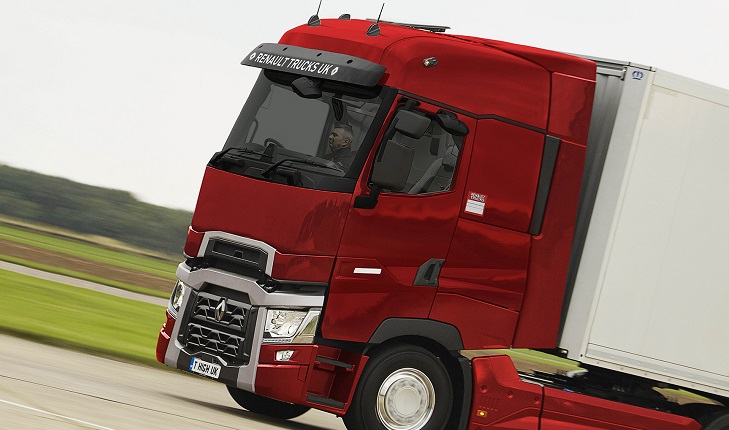 Renault Trucks has announced that a right-hand drive Range T High will be introduced to the UK market from early 2018, in response to demand from customers.
The Range T High will come in three core variants. 'International', which features fabric seats with rotating passenger seat, flat floor, standard bunk and steel wheels, and will  be available in 440hp and 480hp in 6×2 configuration only. 'Driver' will come with full leather seats with rotating passenger seat, performance lower and ultimate upper bunk, deep fridge, compact dashboard, Alcoa alloy wheels, aluminium suzie support and additional catwalk, and will be available in 440hp, 480hp and 520hp. Finally, the 'Driver Lux' – available in 480hp and 520hp – will additionally include backrest, lockers, luxury curtains, laminated side windows and aluminium air tanks.
"For UK and Irish customers, while the standard Range T continues to deliver the best available total cost of ownership, we have listened and we recognise that more operators are looking for a more spacious and luxurious sleeper cab," said Nigel Butler, commercial director of Renault Trucks UK.
"The generous working, living and sleeping environment of the right hand drive Range T High will help enhance driver satisfaction and productivity as the flat floor delivers the comfort levels needed for international or long distance transport."
To support the launch of the right hand drive Range T High, Renault Trucks has launched a Range T High website, www.range-t-high.co.uk, where visitors can register interest in the new vehicle.
We hope you enjoyed this article! For more news, views and reviews on all aspects of the truck driver's life subscribe today.