MiX Telematics to monitor safety at the International Truck Grand Prix in Germany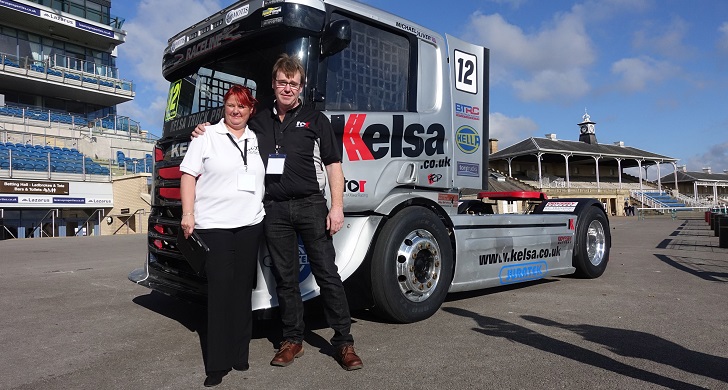 Vehicle and safety monitoring systems provide MiX Telematics has been enlisted by ADAC (Allgemeiner Deutscher Automobil-Club), organisers of the International Truck Grand Prix, to provide telematics services to the event.
At the International Truck Grand Prix, which takes place at the Nürburgring in Germany from June 30 – July 2, MiX Telematics' service will cover top speed monitoring and infringement reports for the judges and real-time onboard alerts for driver warning them when their vehicles approach their maximum permitted speed of 160 kilometres per hour.
This commission builds on MiX Telematics' relationship with the British Truck Racing Association, (BTRA), where similar monitoring services have been provided for the past seven years.
"Our experience with BTRA has been entirely positive and has made significant safety contributions to the inherently dangerous sport of truck racing – hence the reason we have been selected as the telematics partner for the International ADAC Truck Grand Prix," said Jonathan Bates, marketing director – Europe & North Africa for MiX Telematics Europe.
As part of the agreement, MiX Telematics will equip all European racing trucks with its Fleet Manager solution, the same system which provides daily monitoring, safety and efficiency in operation data to transport operators across the world. All trucks that have previously raced in the UK will already have the equipment fitted, whereas those that haven't will require installation.
MiX Telematics senior fleet consultant Sue Kairies will attend the event and form part of the judging team: "My job will be to set the system to report to the judges whenever the maximum speed is exceeded, and for how long," she said. "We also provide a service for drivers in the form of an in-cab alert which can be set to warn when pre-set speeds are reached. So, for example, a driver may ask for an amber light at 155 kilometres per hour and a red light at 158 kilometres per hour, giving them an early warning and then time to react before an infringement is committed. The actual speeds set are chosen by the driver, meaning the system is bespoke and configured according to their wishes."
For the judges, the infringement alerts simplify post-race assessments: "As you can imagine, a wealth of data is collected and stored by Fleet Manager," adds Kairies. "However, in the pressured environment of parc-fermé where judging decisions need to be made rapidly and correctly our alerts show the judges where to look first for infringements. In this way, penalties or verbal warnings can be issued without delay, allowing the meeting to continue smoothly and uninterrupted."
The International Truck Grand Prix will include the 4th round of the British Truck Racing Championship (BTRC). To read the report on round 3, click here
Round 5 of the BTRC will be at Donington Park on July 22-23 and forms part of Convoy in the Park. For information on Convoy in the Park and how to get tickets, go to www.convoyinthepark.com
Picture: Sue Kairies, pictured with 10-time British Truck Racing Champion Stuart Oliver
We hope you enjoyed this article! For more news, views and reviews on all aspects of the truck driver's life subscribe today.