Stand by your MAN sings Biglorryblog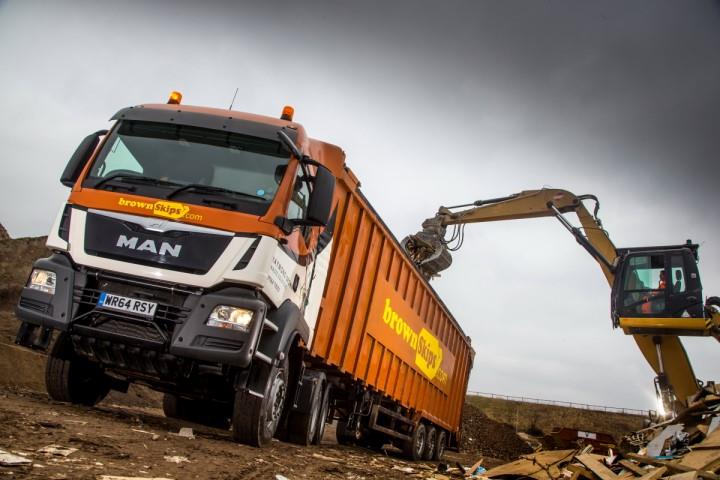 10 years apart is a long time, and when these cracking photo's appeared in Biglorryblogs inbox the accompanying text reminded Biglorryblog of the famous Tammy Wynette hit. , but dont worry this BLB editor is not going to sing , except the praises of this well turned out tipper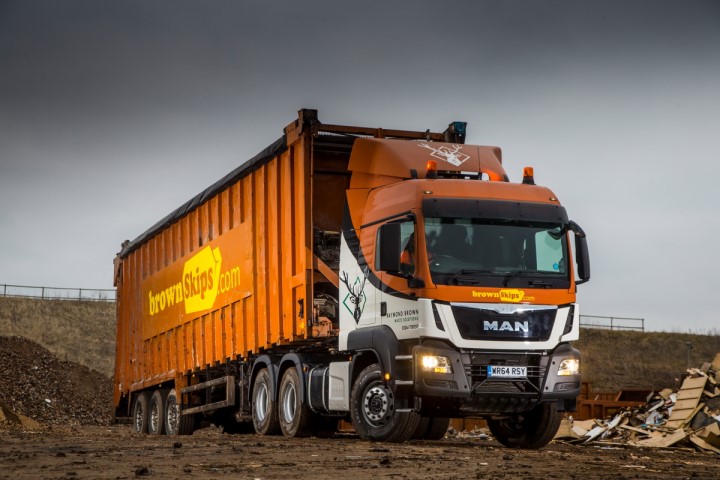 Waste management company, Raymond Brown Waste Solutions, has, after a break of ten years, returned to MAN with the delivery of a new TGS 26.440 6×4 tractor unit. The vehicle is already in service in conjunction with the company's bulk ejector trailer. Steve Clasby, MD at Raymond Brown Waste Solutions, explained, "When we specified the truck," he said, "there were a number of factors that were important to us as the vehicle was destined for landfill sites. Chassis options provided excellent ground clearance and, with the ability to fit an upright stack exhaust, which was not an option with some of MAN's competitors, the TGS boasted some distinct advantages."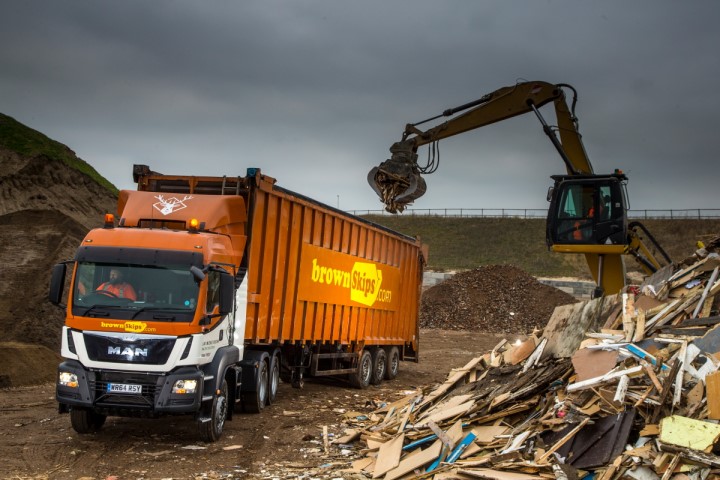 "Proof of the pudding," added Clasby, "has come in the shape of feedback from our driver who reports that the truck performs exceedingly well on landfill sites, drastically reducing the need for tow-outs." The truck and trailer combination is operating out of Raymond Brown's Materials Recovery Facility situated at the A303 Enviropark.
Edit: It was of course the fabulous Tammy Wynette not Dolly.. blog post edited and BLB resolves to spend the rest of the day on You tube brushing up his C&W history
We hope you enjoyed this article! For more news, views and reviews on all aspects of the truck driver's life subscribe today.