The new Truck & Driver August 2022 issue is on sale now! Jam packed full of terrific truck stuff!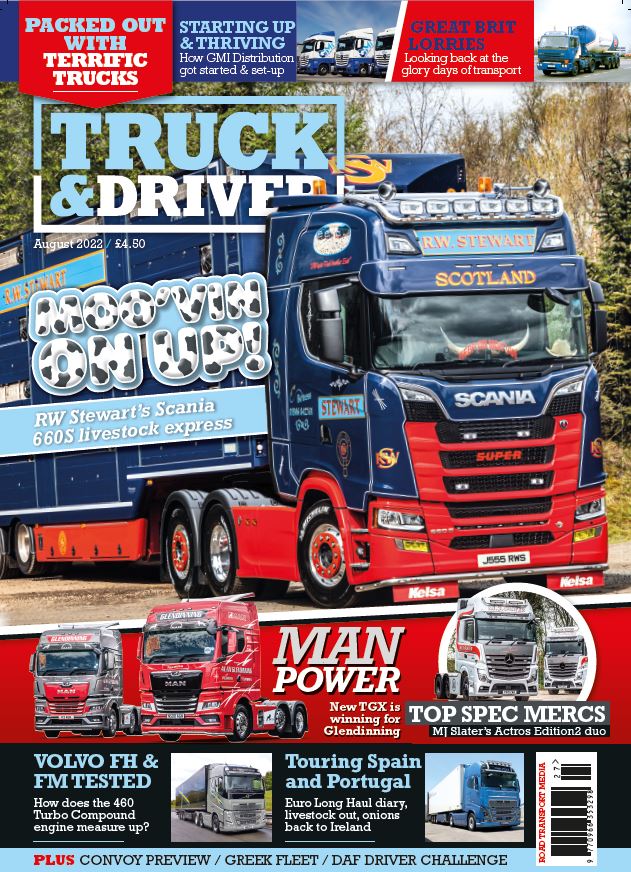 The August 22 edition of T&D, supplied to you here in digital format is a cracker! It's definitely one of our better efforts. Even if we do say so ourselves and with the caveat that they're all good efforts. It's been a busy month, with only three weeks to put this issue together. Due to Covid related issues, much of the content in this one was originally destined for the Summer issue, but it's here now and it was definitely worth waiting for!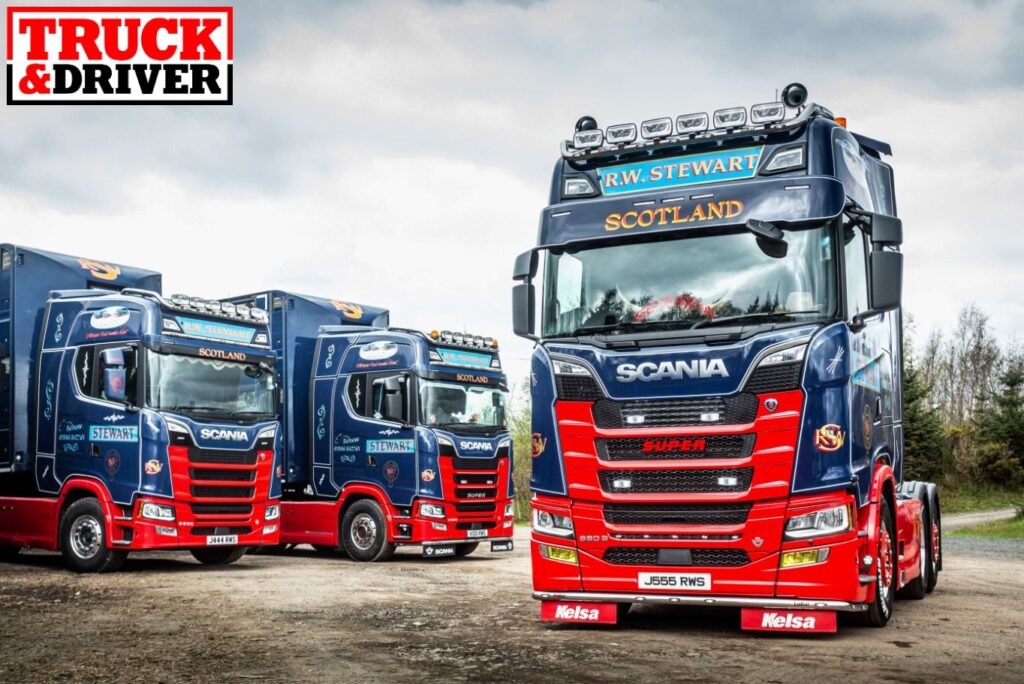 As always, we kick things off with Editor's Choice and we're delighted to have Scottish livestock specialists RW Stewart in the spotlight, we speak to three drivers along with boss Alan Stewart and check out their all-Scania V8 fleet.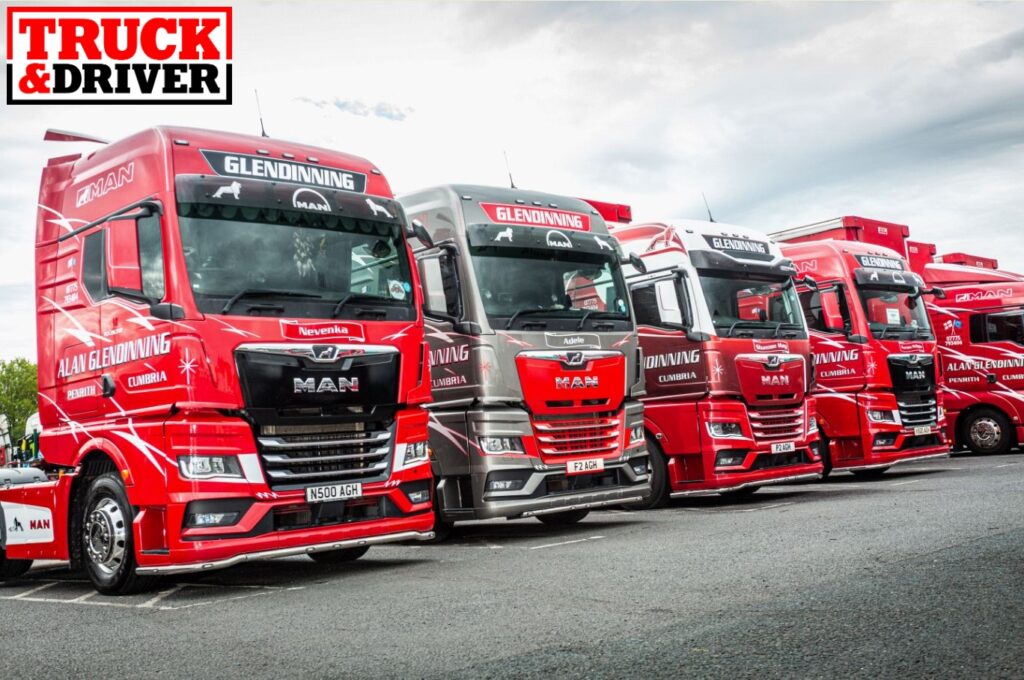 The new generation MAN TGX has been proving popular, and some of the best examples on the road now can be found at Alan Glendinning of Penrith. They run an all-TGX fleet, with a mix of 500 and 510hp tractor units providing strong performance and economy. Alan recently added a top-of-the-range 640hp flagship to the roster as well. We get the low-down on the lot!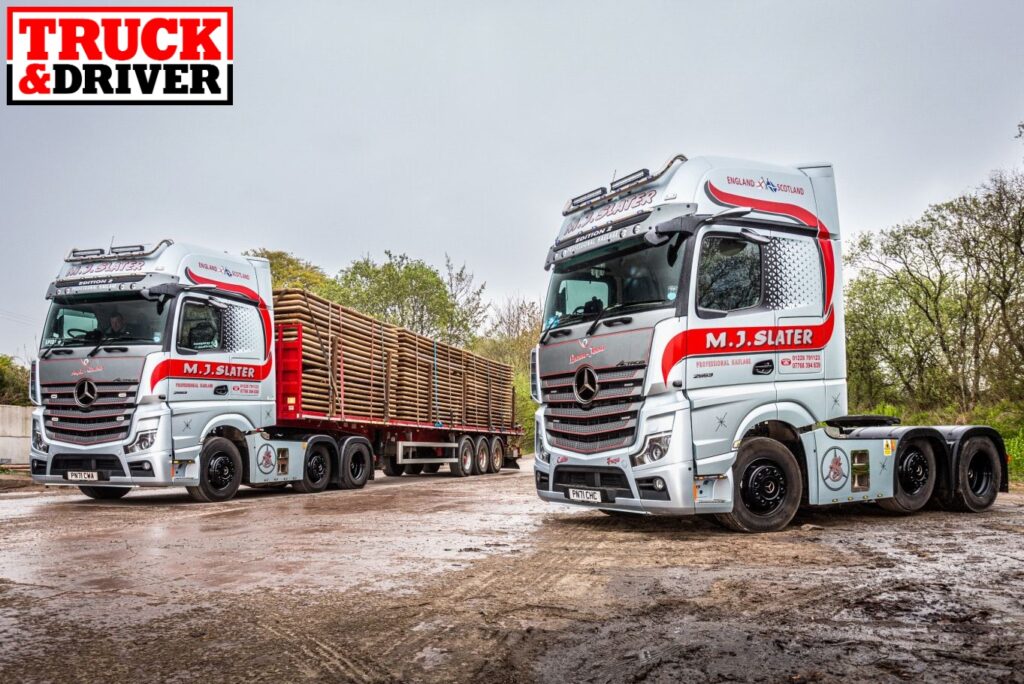 Just up the road from Penrith is MJ Slater, who are big fans of the new Merc Actros, with a pair of Edition2 2553 special editions just hitting the road. We chat to Mick Slater and two drivers about trucks and transport.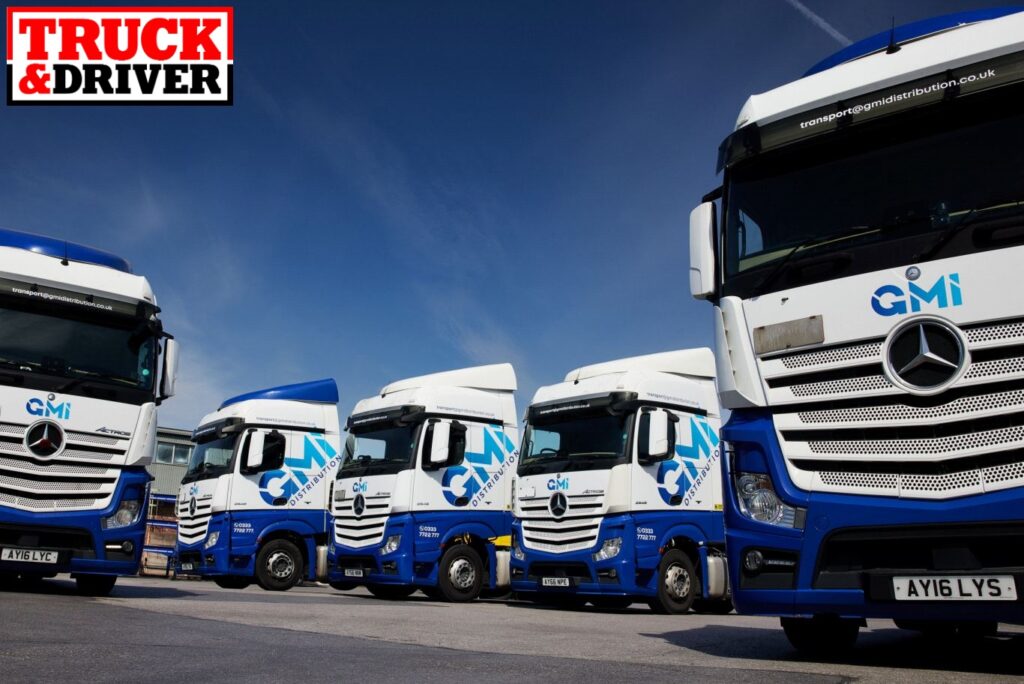 New to the haulage industry is GMI Distribution who got started with Amazon, then moved their haulage operations over to subbing for Maritime, buying in eight Merc Actros from the container giant's used truck scheme and are now branching out into their own work.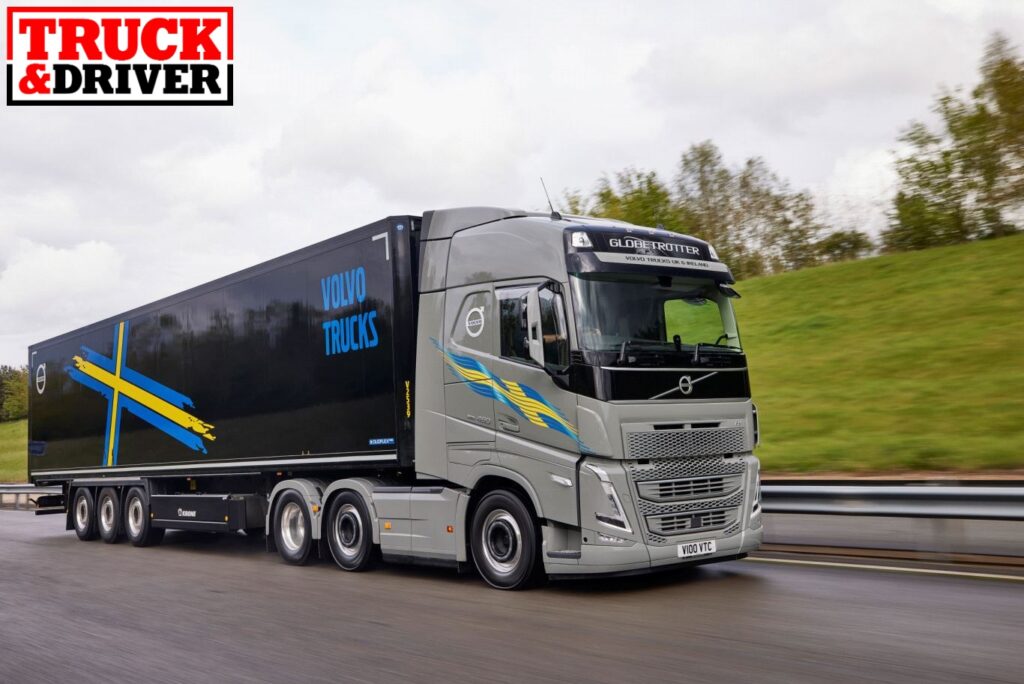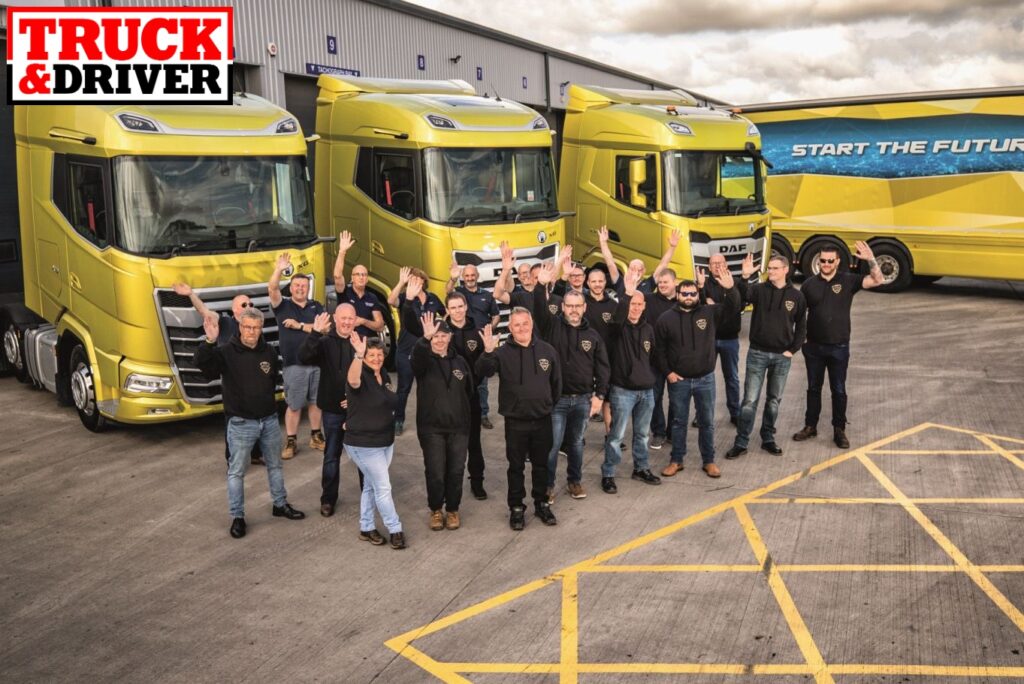 That's FIVE superb independent, family-run haulier features for you – and there's much, much more as well! Bob Beech compares Volvo's high tech, high torque, low revs Turbo Compound 460 to a standard model 460 with a new FH and FM. We went to the Daf Driver Challenge to see a a set of enthusiastic truckers put to the test both on the road and off it, with the winner heading to Europe for a grand final. We also have coverage of Convoy on the Plain, the Truck Bash Show and preview Convoy in the Park.
Our globe-trotting Paul O'Callaghan took a trip to Portugal and Spain with livestock, and we have the second part of a superb long haul diary in Team T&D, while also introducing a new member, Cameron Allen. Paul's been to visit a Greek haulier too, part of his recent pan-European motorbike roadtrip!
For fans of the old school, Peter Davies is back with another round of nostalgia, looking back in detail at trucks from the '50s to the present day, while also celebrating the great British truck livery! Enjoy the issue, and if there's anything in particular you'd like to see in T&D please let us know.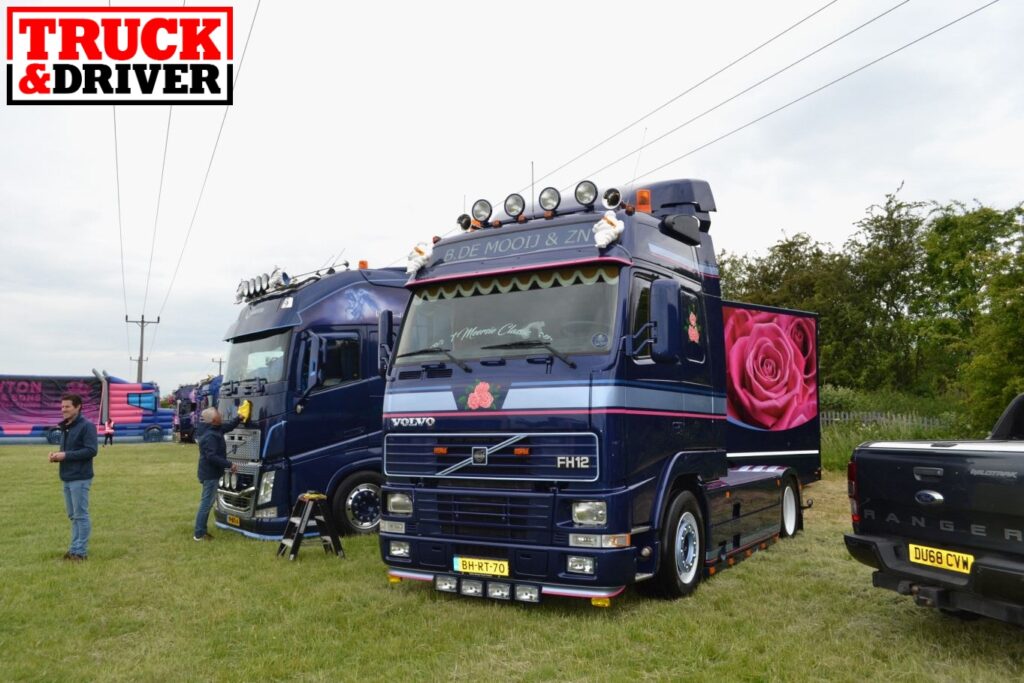 We hope you enjoyed this article! For more news, views and reviews on all aspects of the truck driver's life subscribe today.