Transport organisations call for Lane Rental revenues to be used to improve roads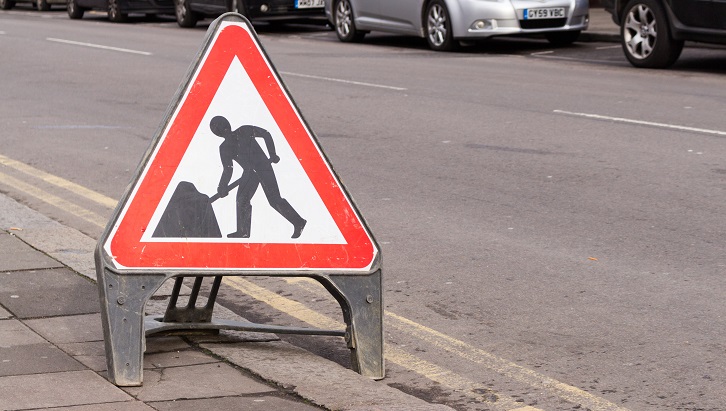 The Government has announced the roll out of a Lane Rental scheme on England's roads in a bid to reduce congestion from roadworks, but transport organisations have called for the surplus revenue from them to be invested in improving the road network.
From late 2019, councils can charge utility companies up to £2,500 a day to work on the busiest roads at peak times. This follows pilot schemes running in London and Kent, since 2012 and 2013, respectively.
"Congestion costs the UK economy £9 billion a year," said Road Haulage Association chief executive Richard Burnett. "So the Government, councils and highways authorities need to think creatively about how to tackle it.
"The road network is clogged-up and in a poor state of repair, and has suffered as a result of continual under-investment and short-term thinking. We urge authorities to reinvest all surplus Lane Rental revenues in high-quality road improvement schemes to help make the network fit for purpose."
The Freight Transport Association's Head of Road Network Management Policy, Malcolm Bingham, agreed: "It is important… that any revenue raised by extending the Lane Rental scheme is invested back into maintaining and improving the road network for all road users."
But the Associations were concerned about the effect Lane Rental could have on the scheduling of planned works. The scheme significantly increased utility companies' operating costs in the pilot scheme areas, which has seen a worrying development as some companies have delayed planned works, the RHA said.
"DfT reports that some utility companies have waited until infrastructure has needed repairing to avoid incurring the extra costs as emergency works don't incur charges," Burnett continued.
"This isn't a good sign and certainly flies against the move to encourage contractors to plan and synchronise their work schedules to reduce disruption to road users; so this needs managing very carefully.
"The last thing we need is more unplanned roadworks."
Bingham called on the Department for Transport to closely monitor the scheme as it is rolled out, to review any impact it might have on the scheduling of repairs and maintenance to other key infrastructure.
We hope you enjoyed this article! For more news, views and reviews on all aspects of the truck driver's life subscribe today.