Wet racing conditions at Pembrey create dramatic scenes in MV Commercial BTRA Championship at Pembrey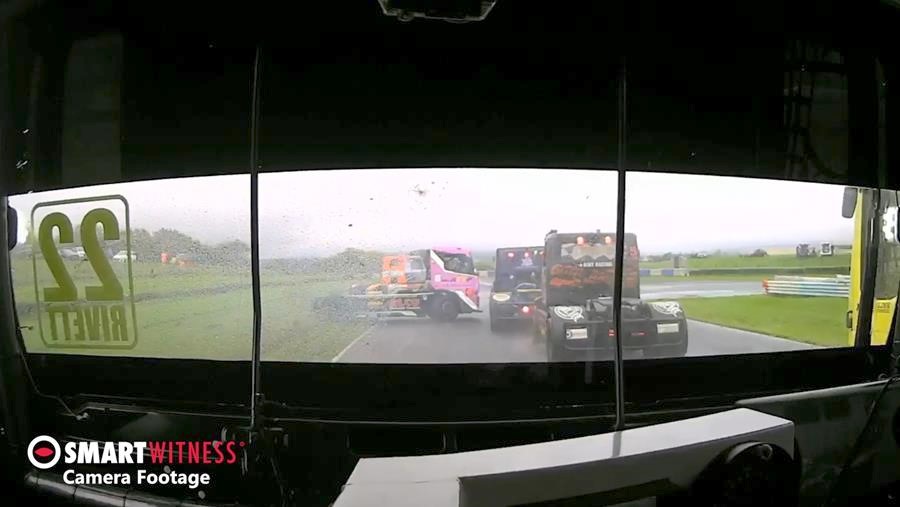 Wet weather at the Pembey race track this weekend created high drama in both Division 1 and Division 2 of the MV Commerical British Truck Racing Association Championship (BTRAC).
Steady rain on Saturday made driving conditions challenging and there were several incidents on track on day one that required SmartWitness in-cab footage to be used for adjudication purposes.
In the first Division 1 race of Saturday there contact between Simon Reid (89) and Richard Collett (95) which pushed Collett's truck off the track and onto the grass.
Division 2 was just as hard fought and in the first race on Saturday Simon Cole's truck (41) was in contact with Erik Forstrom (50) even before the first turn and both trucks spun off the track.
Video highlights can be found here: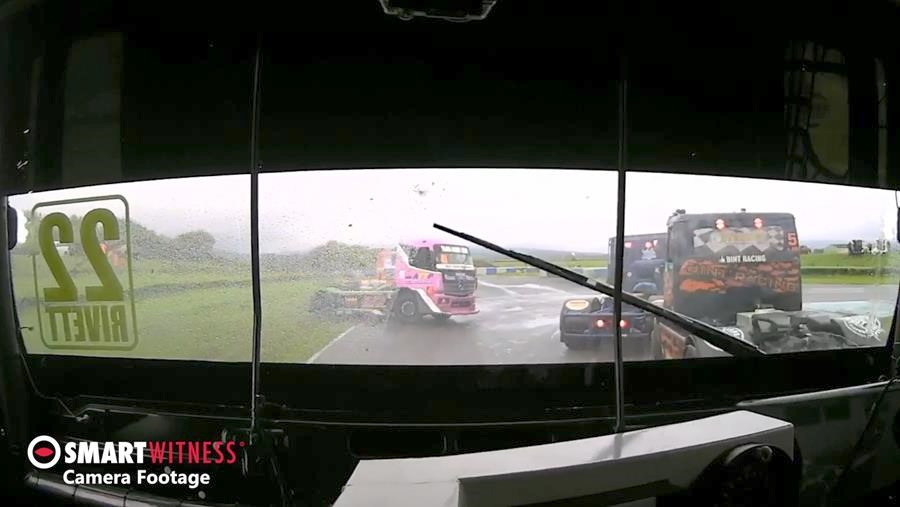 SmartWitness Footage Of Collision Between Forsstrom (50) & Cole (41) Taken From The Truck Behind
By Sunday the skies cleared and it was bright sunny day but the track was still quite wet from the day before.
The first Division 1 race on Sunday was beset with difficulties. Richard Collett (95) came off the track and into the crash barriers after a mechanical failure coming into a turn, which meant there had to be a re-start. After that there was an incident between David Jenkins (69) and Simon Reid (89) which ended with Reid's truck off the track and onto the grass.
Division 2 also has its share of incidents with Brad Smith (16) ending up on the grass after contact with John Bowler (14).
In the final Division 1 race of Sunday there was a difficult start when Tom O'Rourke's brakes locked on the first turn sending him and John Newell (18) off the track. What followed was a heroic piece of driving from reigning Division 1 champion Ryan Smith who came from the back of the reverse grid layout to win the race. Simon Reid (89) had bravely held Smith off for a few laps but eventually was overtaken in a powerful manoeuvre which sealed the victory and the points.
Ryan Smith leads the Division 1 championship ahead of David Jenkins and  Mark Taylor. All will be decided for Division 1 at the final event in the BTRA race calendar, Brands Hatch on 2nd and 3rd November.  Luke Garrett has now won Division 2 with an unassailable 72 point lead but other positions are still to be decided.
SmartWitness is the official camera system for BTRAC and is used in all VAR adjudications. SmartWitness is a leading designer and manufacturer of vehicle CCTV and safety systems. They have over 10 years experience in the road transport industry and are the partner of choice for many fleets, insurers and telematics service providers. SmartWitness offer a full suite of products from non-connected dashcams right through to the latest IoT based video telematics solutions, AI powered driver distraction detectors, mulit-camera systems and pro-active collision avoidance systems.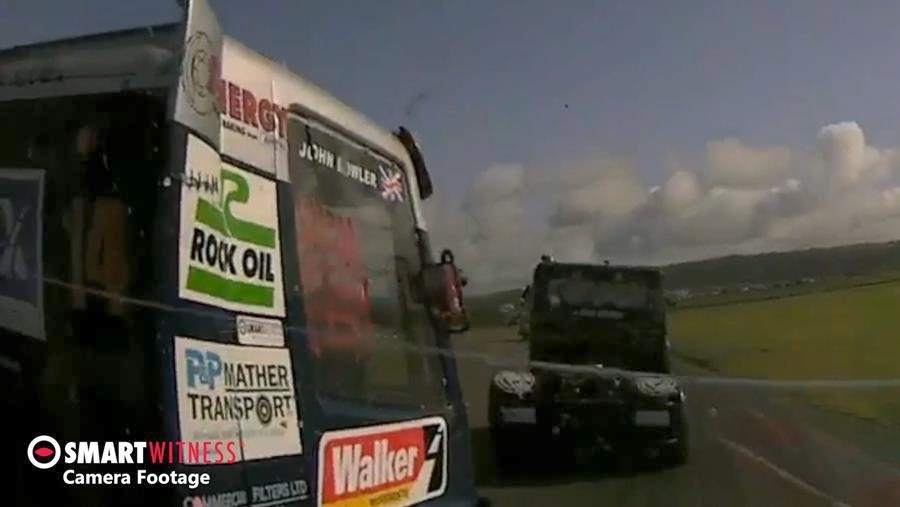 Contact Between John Butler (16) and Brad Smith (14) put Smith on the grass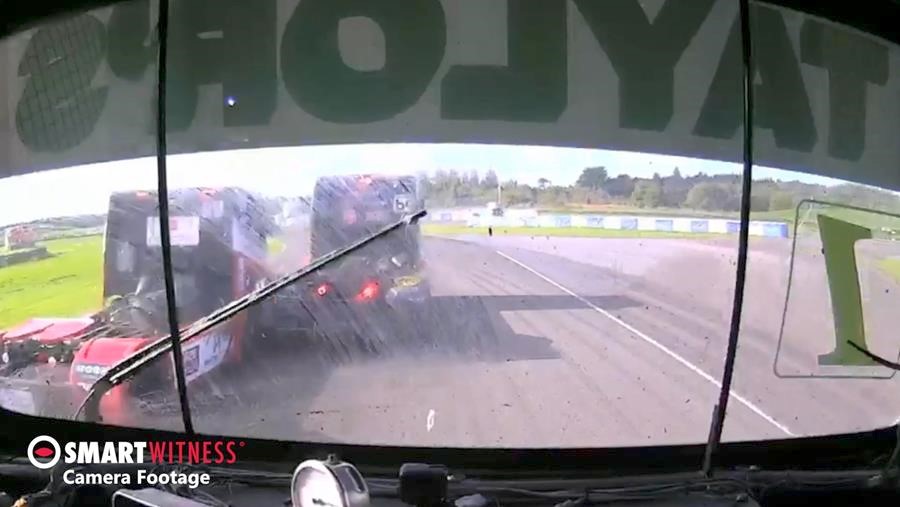 Footage showed contact between Dave Jenkins (69) and Simon Reid (89)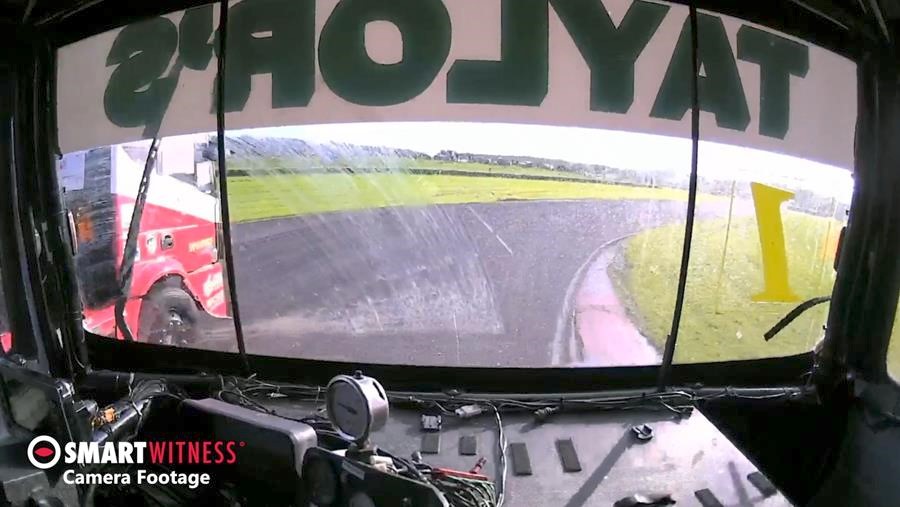 SmartWitness footage in Ryan Smith's cab shows him overtaking Simon Reid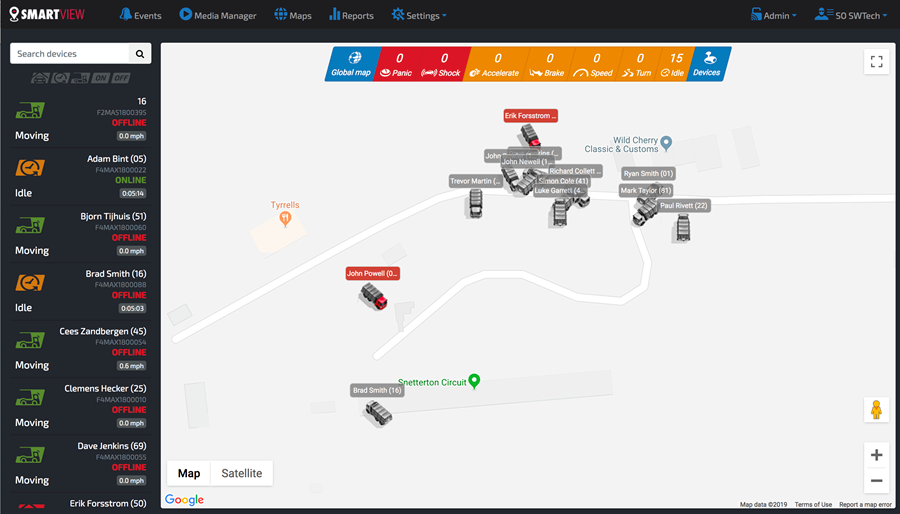 SmartView Live software used by the BTRAC judges for adjudication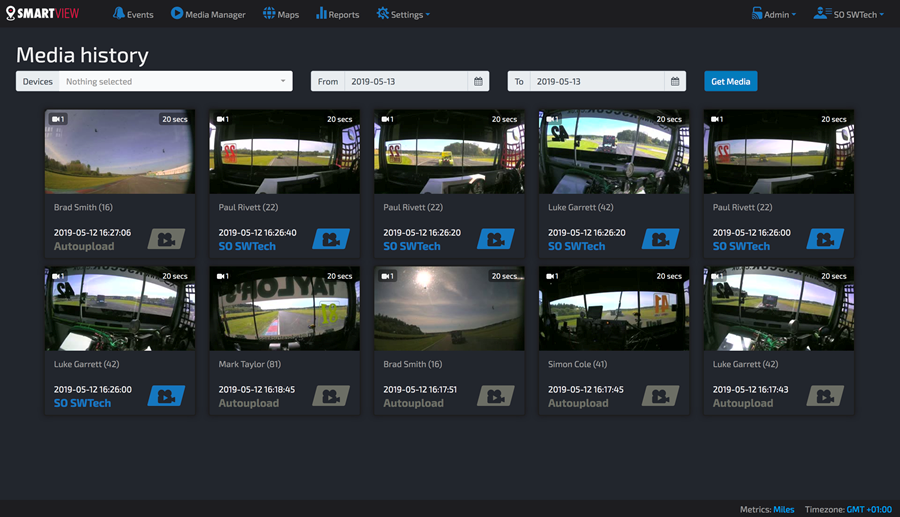 Video clips were downloaded to check for any infringement of the rules
We hope you enjoyed this article! For more news, views and reviews on all aspects of the truck driver's life subscribe today.