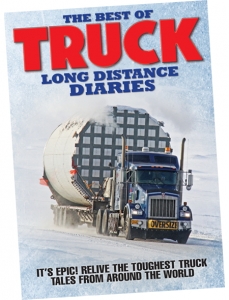 Over 10 years since the last TRUCK magazine left the printers, It back and its epic.
Join the late Phil Llewellin, and other TRUCK writers, as they embark on epic journeys from around the world, in some of the best and worst commercial vehicles ever built. Experience -50 degrees on Alaska's legendary Dalton Highway, and triple-digit heat on the Middle East run.  From 30 years  of TRUCK archives we present some of the finest Long Distance Diaries .   The best of TRUCK goes on sale today. Click here for your nearest stockist
We hope you enjoyed this article! For more news, views and reviews on all aspects of the truck driver's life subscribe today.