Volvo unveils driverless, cabless tractor unit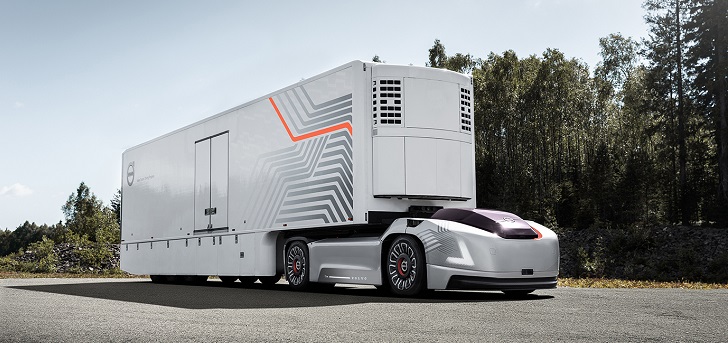 Volvo Trucks previewed a zero emission, driverless, cabless tractor unit, at its Innovation Summit in Berlin on Wednesday, 13 September.
Known as Vera (the Swedish word for faith), the fully electric truck is designed to carry out repetitive, short distance journeys, such as shunting trailers at ports, terminals or large distribution centres. It will be driven autonomously be operators in a control tower.
Using the same Volvo bus-derived driveline as the recently shown eFL and eFE trucks, it is expected to have a range in excess of 100km. When it comes to market, customers will be able to choose how many batteries they require. It uses 150kW inductive charging, and will charge from empty in under four hours.
Attempting to quell driver's fears that Vera will steal their jobs, a spokesman for Volvo Trucks said: "Vera will be an important compliment to todays solutions. Drivers will still be needed for the majority of transport assignments for years to come."
We hope you enjoyed this article! For more news, views and reviews on all aspects of the truck driver's life subscribe today.