Whatever happened to the 'Walk-Thru' delivery van wonders Biglorryblog…and could it make a comeback with MODEC?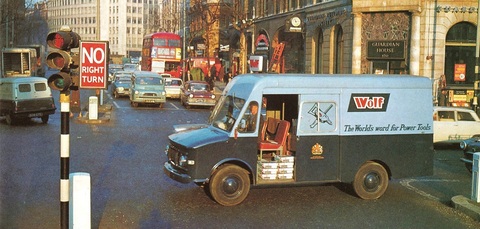 Whatever happened to 'Walk-Thru' vans wonders Biglorryblog—and why did they fall away in favour? And I have Eric Taylor to thank for reminding me of the all-but extinct breed by sending me these shots of a Bedford with a Hawson Garner parcels body on it from I'd guess the early 70s….and click through here for more..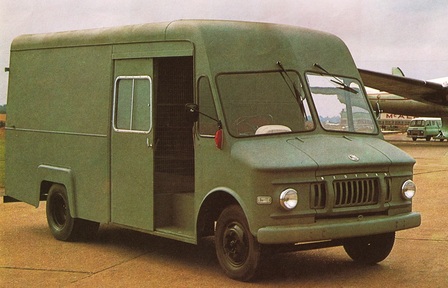 Considering the popularity of the original concept, not least developed by Commer for the NFC, and the advantages of sliding doors and the ability to step into the cargo area etc you'd think there's be a lot more of them on the roads nowadays.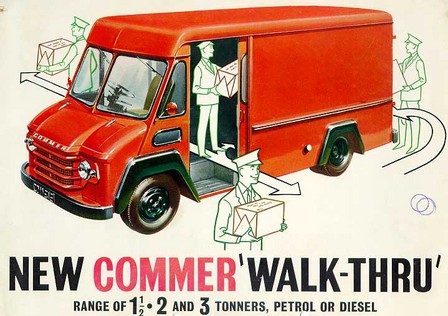 Or did the extra cost of a bespoke body lose it's appeal whent set against a 'regular' high-cube long-wheelbase panel van?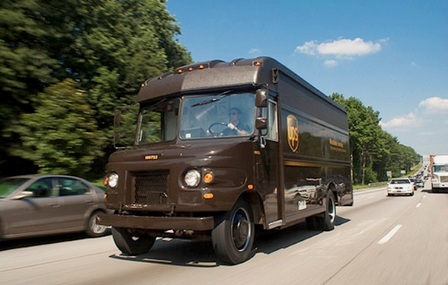 It's interesting that one company in particular–UPS–remains a firm supporter of the type both in the US and in Europe where it had some 'Walk-Thru' vans built based on (or so I believe) the Mercedes Sprinter chassis…does it still do that?
Then more recently it's kept the concept going with the the MODEC which surely takes the 'Walk-Thru' concept to the next stage. But considering how popular this type of urban delivery was—why did it end up as a niche product like this?
We hope you enjoyed this article! For more news, views and reviews on all aspects of the truck driver's life subscribe today.