Mighty MOLS! Ed's provided this teaser from his Heritage Commercial article for Biglorryblog…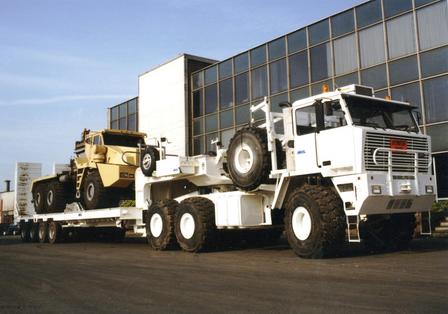 "Apart from seeing the logo on the odd trailer mud-flaps, MOL heavy trucks are off the radar in Britain" says Ed Burrows to Biglorryblog. Fortunately, that's been rectified by Ed's recent piece in Heritage Commercials, and he's kindly provided BLB with this great teaser to his story starting with this MOL 70-tonne F 7066 tractor which even dwarfs the mighty TB 800 on the trailer (more of that in a minute). The trailer is also a MOL product! Ed continues: "Belgium's one and only truck producer, MOL has a history of impressive oilfield and other specials. Other sides to the business include trailers and terminal tractors. Starting out like Terberg and Ginaf in Holland selling upgrades and conversions of US Army surplus WW2 trucks, its oilfield specials have been exported to North and sub-Sahara Africa, the Middle East and China. The Chinese liked them so much that without further ado put their own look-alike versions into production!" Now click through here for more…
Ed continues: "MOL 6×6 oil-field tractors and rigids are spec'd with engines by Cummins and the other usual culprits. Solo grosses are up to 90 tonnes. The biggest – including monster cabovers as supplied to Dubai in the 1990s for moving 100 tonne CAT D-11 dozers – have up 500+ bhp. Tyres are up to 1.8m diameter 29.5x25s. The design of the cabovers traces back to the 1979 takeover by MOL of design rights for the PRP-Willème TG300 8×8 from Creusot-Loire of France. Billed at the time as a 1,000 tonner, this vehicle was capable of towing up to 300 tonnes and at one time MOL had a small production line. And if any old stagers wonder what ever happened to the German KFM Desert Lion that starred in good old TRUCK magazine's 1983 Supertruck special, well, MOL took over the project, got it working properly and with 800 bhp under its still futuristic bonnet is still in service in Algeria." And enjoy the following feast from Ed!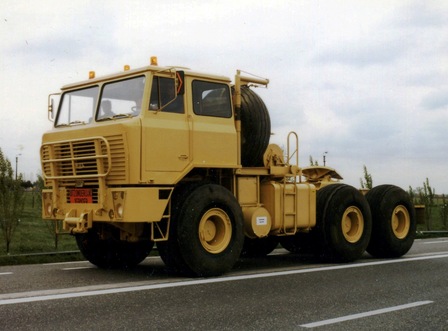 "Ready for the desert! This 50-tonne MOL 5066 series is in tank transporter tractor guise."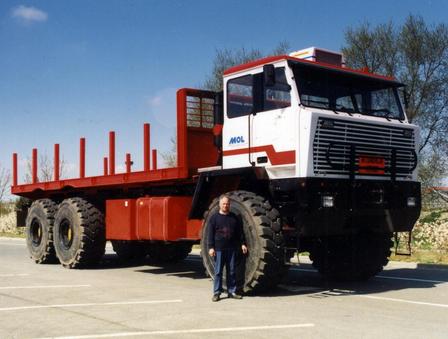 "A contender for the world's biggest cabover flatbed, a MOL F 6066 oilfield drill pipe carrier."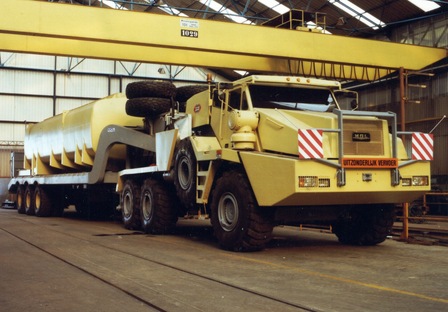 Ed adds: "MOL took over the KFM 'Desert Lion' oilfield truck project in 1983, re-engineered it as the 800hp TB 800 and today it is still operating in Algeria."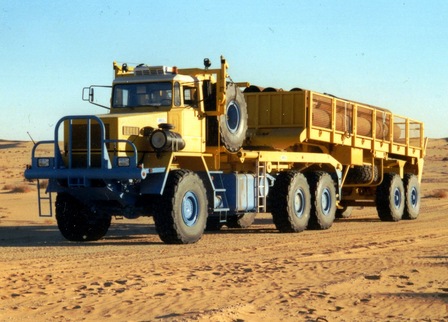 "Now a MOL HF 6066 tractor and trailer outfit, seen here operating in Tunisia."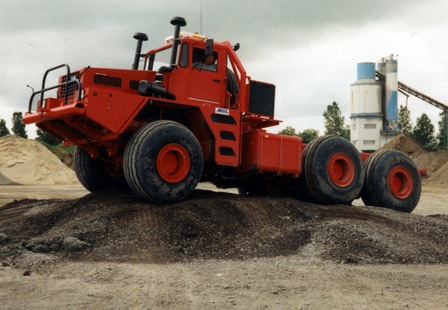 "Here's an HF 6066 being put through its paces before shipment to China," says Ed. "The Chinese loved MOLs so much they've built their own look-alikes"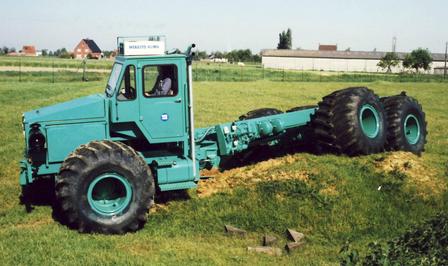 "MOL specials include 6×6 and 4×4 soft-terrain oil exploration Buggies, with the option of either articulated chassis/pivot steer or rigid chassis configurations."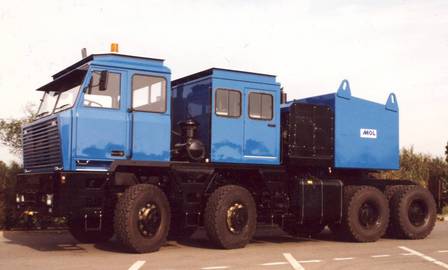 "With a 450 bhp Cummins KT19 and Clark drivetrain, the 8×8 MOL TG 250 pulls 200 tonnes."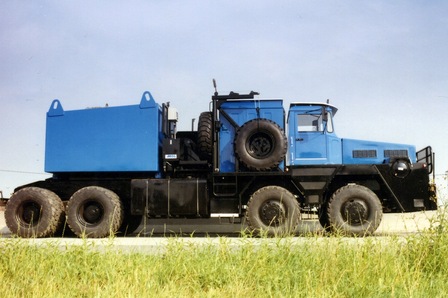 "This 4-axle MOL ballast tractor is good for towing up to 500 tonnes." A touch of a Faun about it Ed?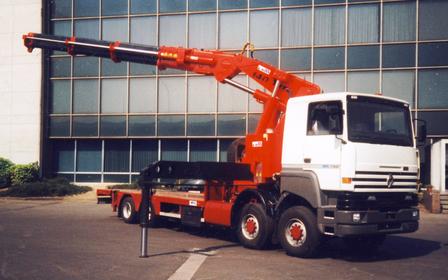 "And to finish, it looks like a Renault—but this lowbed crane truck is actually one of MOL's on-road specials. Drive is through the front axles." Thanks Ed—and don't forget to buy your copy of Heritage Commercials to read the full story!
We hope you enjoyed this article! For more news, views and reviews on all aspects of the truck driver's life subscribe today.