Picture Post: Billy Miller Daf XF leaving Stronelairg Wind Farm by Colin Finlay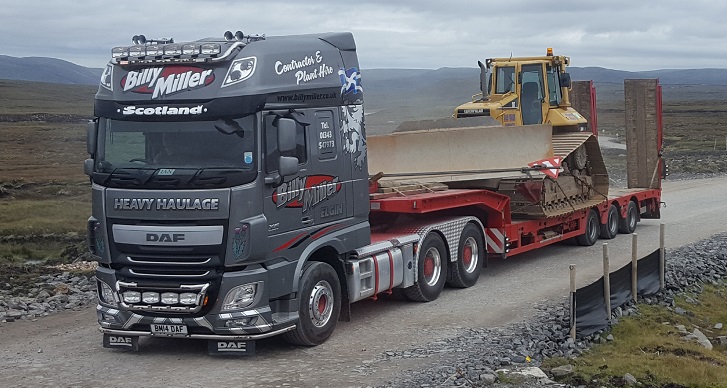 Picture Post: Elgin-based Billy Miller Contractor and Plant Hire's Daf XF with D6 on board leaving Stronelairg Wind Farm near Fort Augustus. Pictured by Colin Finlay.
Picture Post appears in the print edition of Truck & Driver, as well as on the website and on Instagram. If you have a picture you would like to submit, please send it to [email protected], along with any information you have on it (e.g. make, type of trailer, where it was taken etc). If your picture is included in the magazine, you win a £10 voucher, and the picture of the month wins a model truck.
We hope you enjoyed this article! For more news, views and reviews on all aspects of the truck driver's life subscribe today.