STAR PHOTO Snapshot – Mar- Train's, Actros 4165 V8 by Derek O'Toole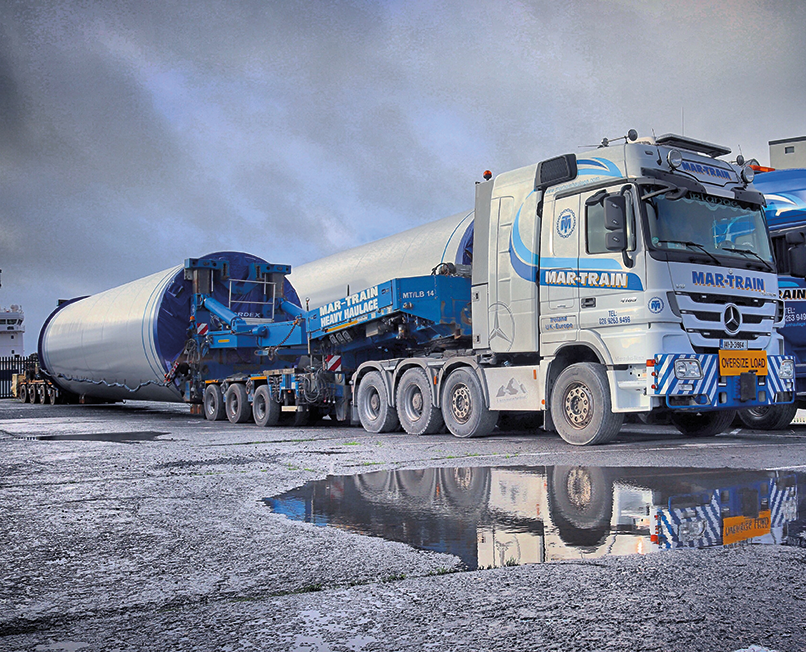 "Derek O'Toole grabbed this photo of Mar- Train's super-heavy -duty Actros 4165 V8, loaded up at Galway Harbour with a Nordex tower section for a County Mayo wind farm. Excellent touch getting the reflection in the puddle".
If you have a picture you want to send in for Snapshot, please send it to [email protected] and include any information you may have – such as the make of the truck, where it was taken – as well.
If you want to subscribe to Truck & Driver, click here
We hope you enjoyed this article! For more news, views and reviews on all aspects of the truck driver's life subscribe today.