Three-Way Pile Ups & 360 Spins at 70mph at Pembrey in BTRA Championships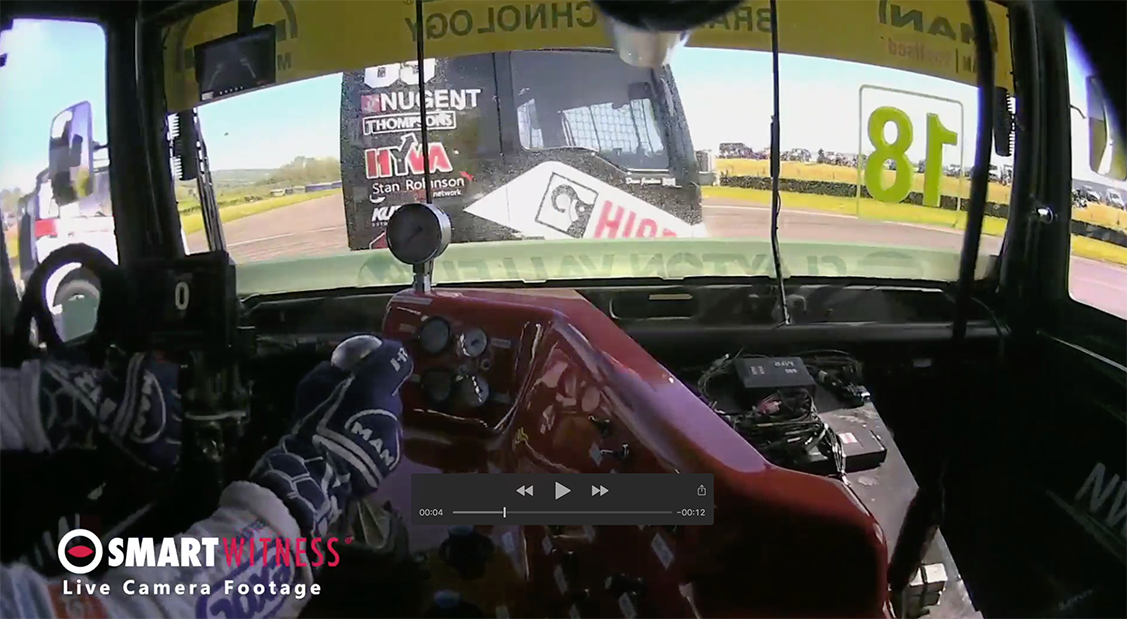 It was a hard fought second round of the BTRA Championship at Pembrey with no love lost between the competitors in both the divisions. SmartWitness in-cab footage was called in for VAR adjudication on all races on this fiercely competitive race meeting.
It was a bumpy ride on both days which came to a flashpoint in the first race of Day 2 as three trucks collided on the first turn. The clash was between John Newell, David Jenkins and Mark Taylor all fighting for the best line. Jenkins came away relatively unscathed but Taylor and Newell were forced into a standstill which pushed them both to the back of the pack, a situation they were unable to recover from.
Ryan Smith was also largely unaffected by the clash but on this occasion, he was unable to overtake Jenkins and had to settle with second place.
SmartWitness is the official camera and telematics software provider for the BTRA Championship for 2019 and footage from the high res CP2 cameras was requested for a full VAR adjudication from the collision on the first turn. The Clerk of the Course's final decision was that no driver was at fault as they were all fighting to get the best line.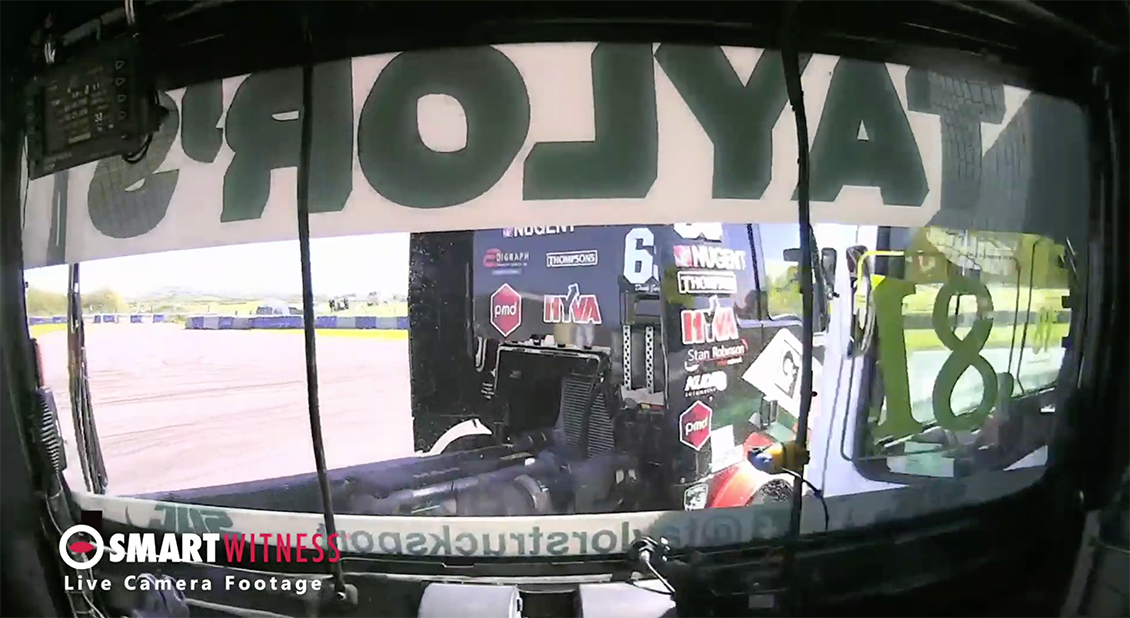 Driving conditions were perfect on the sunny spring weekend at Pembrey but there were incidents in every single Div 1 and Div 2 race.
In the penultimate Div 1 race, there was contact between Newell and Taylor which saw both trucks perform a dramatic 360 spin at around 70mph. Mark Taylor came out the best from that tussle but wasn't able to maintain his position and Newell managed to take third place.
You can see all the results from Pembrey races here – https://www.tsl-timing.com/file/?f=BARC/2019/191921btr.pdf
And the next BTRA race meeting is at Thruxton on 29th and 30th June.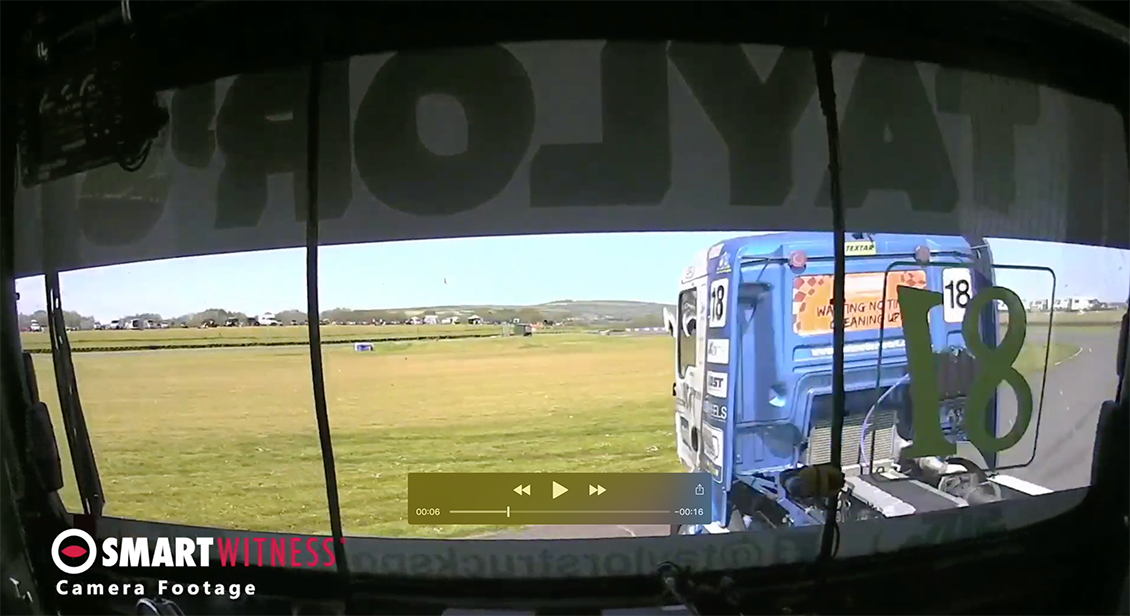 In The Picture Above and Below The Trucks Are Spinning at 70mph And Travelling Backwards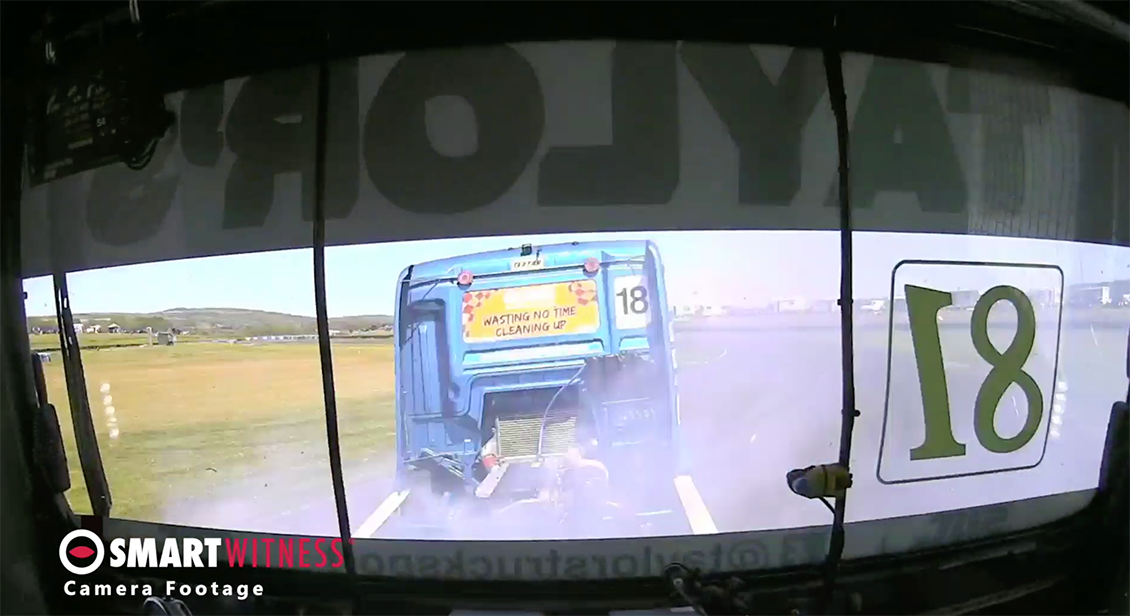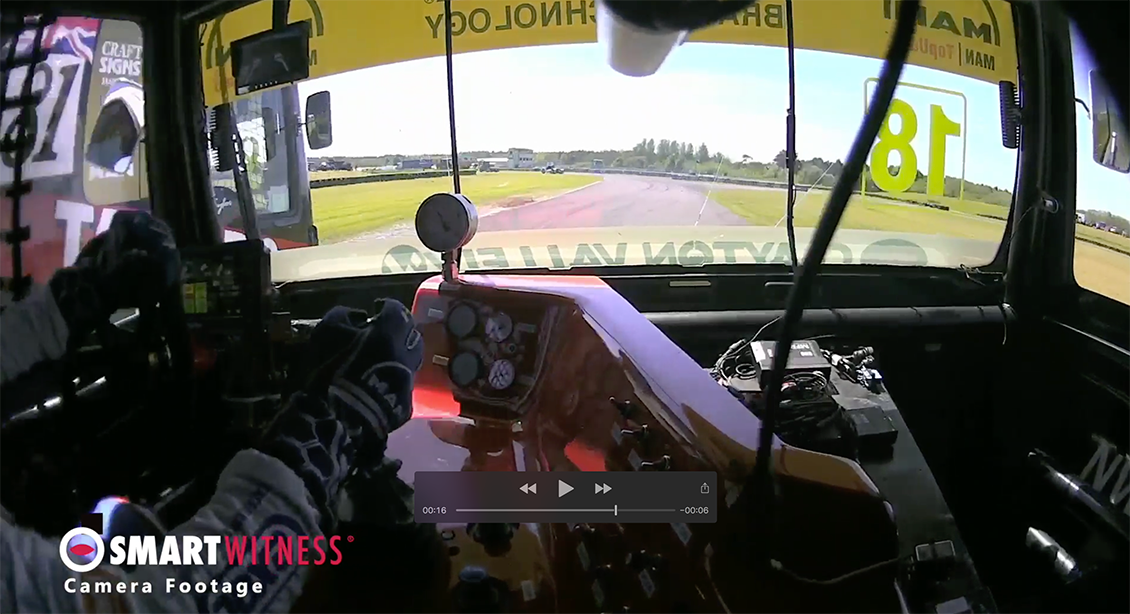 SmartWitness Footage In John Newell's Cab and Mark Taylor's Shows 360 Spin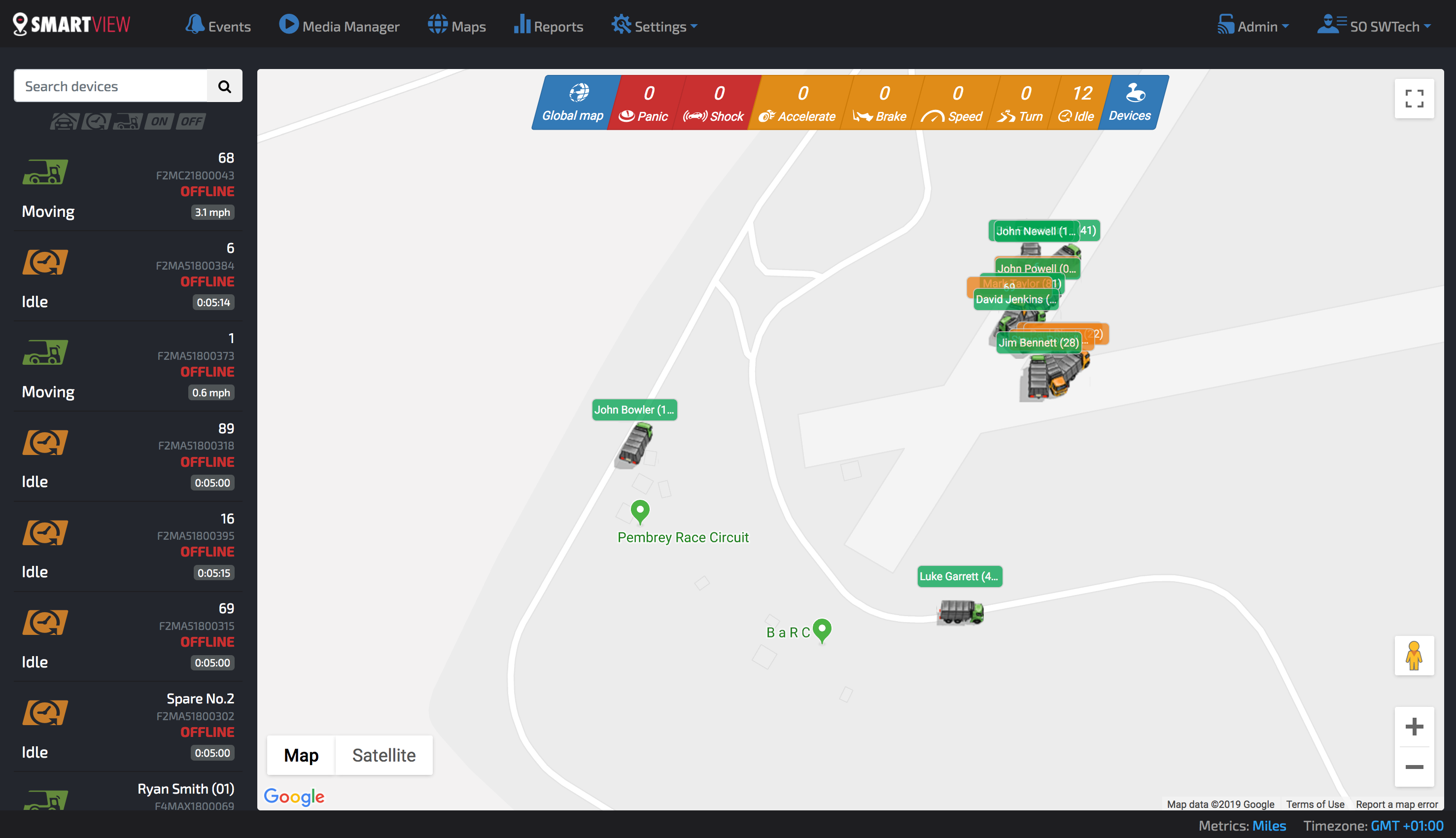 SmartView Live Software Used By The BTRAC Judges For Adjudication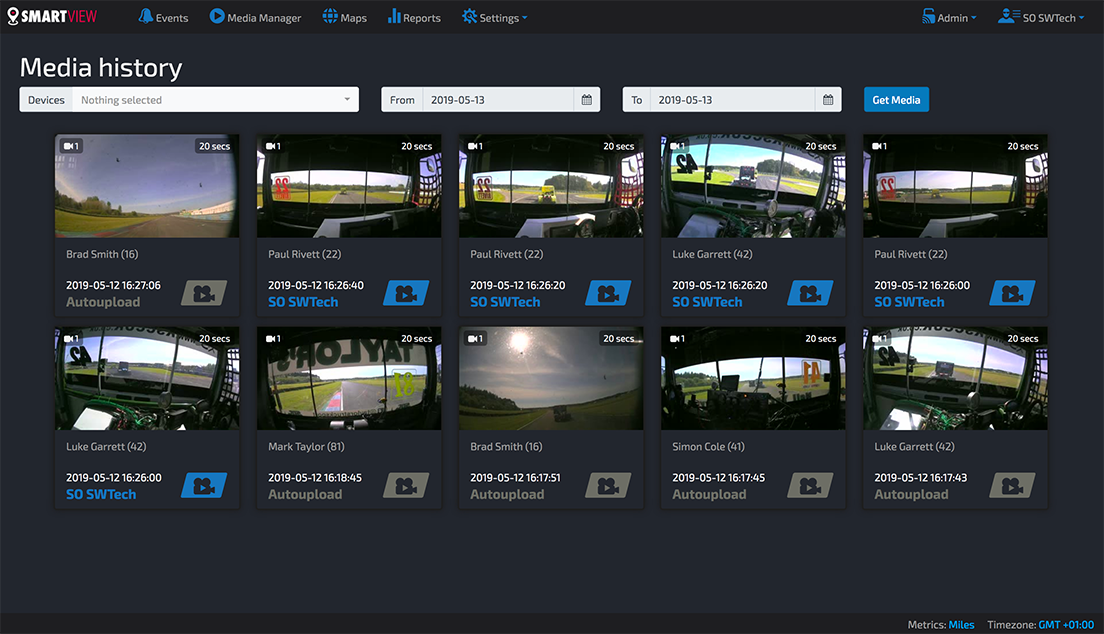 Video Clips Were Downloaded To Check For Any Infringements Of The Rules
We hope you enjoyed this article! For more news, views and reviews on all aspects of the truck driver's life subscribe today.