British Truck Racing Association Championship installs SmartWitness cameras for 2019 season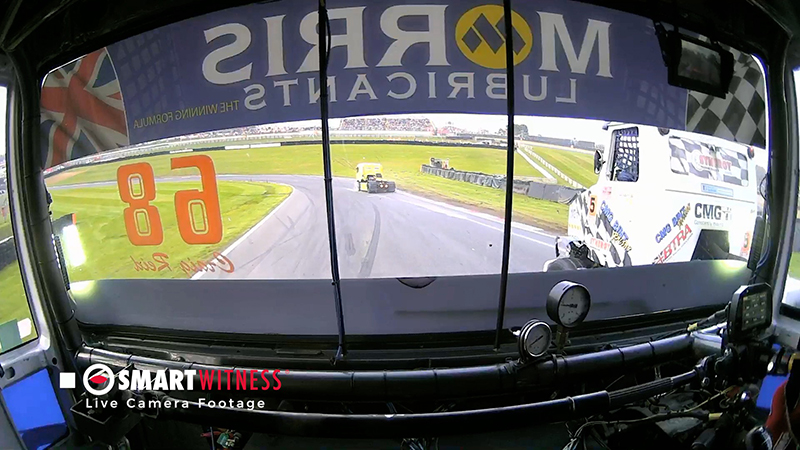 SmartWitness video camera systems will be installed on all competing race trucks for the 2019 British Truck Racing Association Championship (BTRAC), which takes place in association with Truck & Driver.
That means that throughout the race calendar SmartWitness forward-facing, rear facing and blind-side cameras will provide live video support for race officials at races to thoroughly investigate suspected driving infringements, and also provide in cab footage for the fans.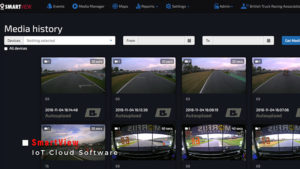 The SmartWitness system was installed and trialled at the last two rounds of the 2018 championship, with final testing taking place at the Brands Hatch championship finale on 3 and 4 November 2018.
Chief executive Paul Singh said: "The cameras and systems are exactly the same as we install in HGV fleets across the UK and USA, the cameras are the same high definition footage, G-shock sensors and GPS tracking. Our system is so robust and flexible that it can work just as well on a truck hurtling round Brands Hatch at 100mph as it does with a vehicle in urban traffic."
Competing trucks will have 1080HD footage on a monitored live stream via connected 3G/4G SmartWitness cameras which will be monitored on the SmartView software platform. The live video platform registers events such as hard breaking, acceleration as well as footage on demand from collisions shot in high resolution and at 30 frames per second. The forward facing SmartWitness CP2 camera has a 170 angle lens which simultaneously records to an SD card in the tamper-proof unit as well as sending footage and data via 3G/4G.
Driving infringements can be monitored live from the SmartView platform or can be reviewed from the SD card afterwards if race officials so wish. The SmartWitness software will allow officials to track back to the exact moment of an alleged infringement and can analyse footage frame by frame on forward-facing camera, rear or blind side cameras to see exactly what happened in any race incident.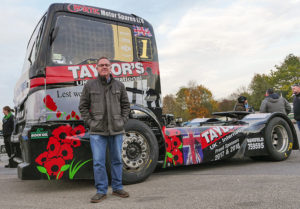 Championship director Glen Horncastle (pictured) said: "The SmartWitness system and cameras are the perfect solution to assist race officials to investigate and monitor these race trucks in race conditions. The SmartWitness cameras and software really impressed us and ticked all the boxes from what we needed from live video analysis.
"Not only will the championship benefit from this relationship but so will the fans, as they will be given the opportunity of viewing truck racing from new angles and with previously unavailable vehicle telemetry," he added.
If you're interested in sponsorship opportunities around the 2019 British Truck Racing Association Championship then contact the Head of Sales at Truck & Driver Emma Tyrer on 07900 691137 or email

[email protected]
We hope you enjoyed this article! For more news, views and reviews on all aspects of the truck driver's life subscribe today.