Retirement is a dirty word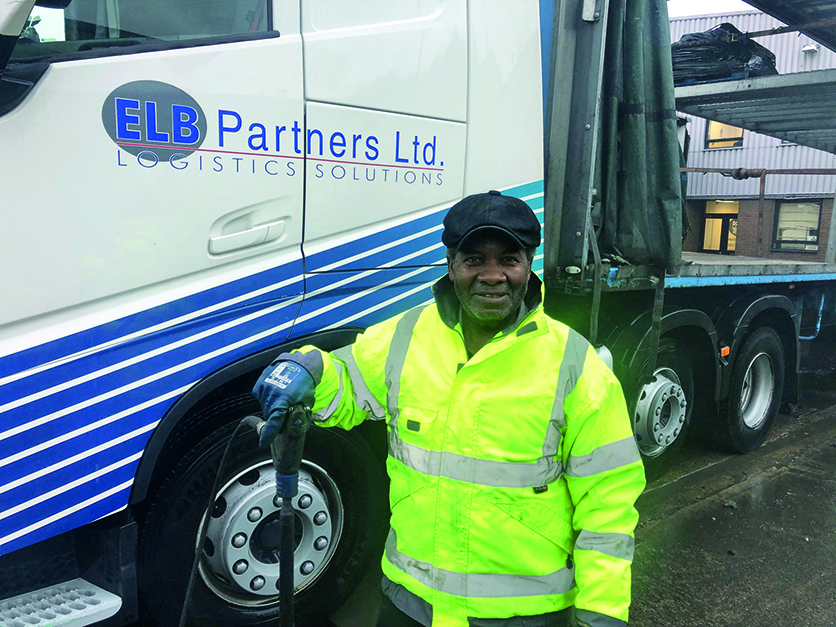 At the tender age of 74, retirement remains a dirty word for truck cleaner Laudrick 'Lash' Lashley (above), who not only polishes off up to 60 vehicles a week but still cycles 14 miles a day across London to get to work.
Former van driver Lash, as he is known to his work colleagues, has no plans to hang up his power washer at ELB Partners in Wimbledon, where he still sprays away from the capital's grime from the company's HGV fleet.
Managing director Pete Eason describes the super pensioner as 'an inspiration'. "Lash's work ethic is incredible – but he's also so laid back about life. He's an inspiration to us all," he says.
"Age doesn't impair the quality of his work. He does a fantastic job, with every vehicle going back out on the road absolutely spotless. "I have regular chats with him
about carrying on the job at his time of life, especially as he still prefers to cycle in from Hammersmith, but he shows no sign of slowing down any time soon and wants to carry on doing what he is doing. He loves the job and everyone loves him." Lash, who joined the business in 2004, says: "Why would I retire? I like to keep busy and keep fit. I love working here. Everyone is so friendly and I'm not the kind of person who could sit at home or in the pub doing nothing."
A former dispatch rider for the BBC during the Kosovo conflict in the former Yugoslavia during the 1990s, Lash, originally from British Guyana, arrived in the UK in winter 1962 without a jacket to his name. "I came from a warm climate and didn't appreciate how cold it would be in the UK," says the father of four, who also cycles competitively in the London to Brighton bike race.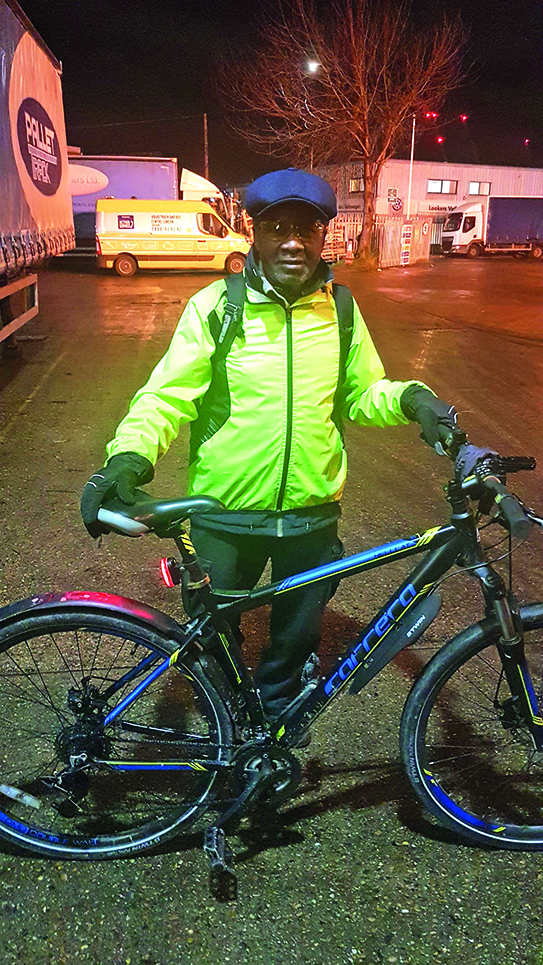 "It was scary working in the Balkans during the war. It was very dangerous couriering items around across road blocks manned by soldiers. We learned early on that bottles of whiskey and packets of cigarettes were currency to allow us to get around the country without getting into trouble."
So, it's business as usual for the pensioner whose CV also includes working as a crane driver, who adds: "I really enjoy the job as it gives me a sense of purpose. Trucks always need cleaning – and my colleagues have always got time for me, which makes it all worthwhile."
Truckscene Send us your stories! Email us at [email protected] Story of the month wins this limited-edition 1:50-scale Scania Streamline Topline 6×2 tractor unit with three-axle curtain trailer in A1 Transport (NI) Ltd colours. It's worth £140 and comes courtesy of Search Impex.
For availability of this and other models visit search-impex.co.uk or call 01332 873555
We hope you enjoyed this article! For more news, views and reviews on all aspects of the truck driver's life subscribe today.