Super-rare tag-axle Alpha for sale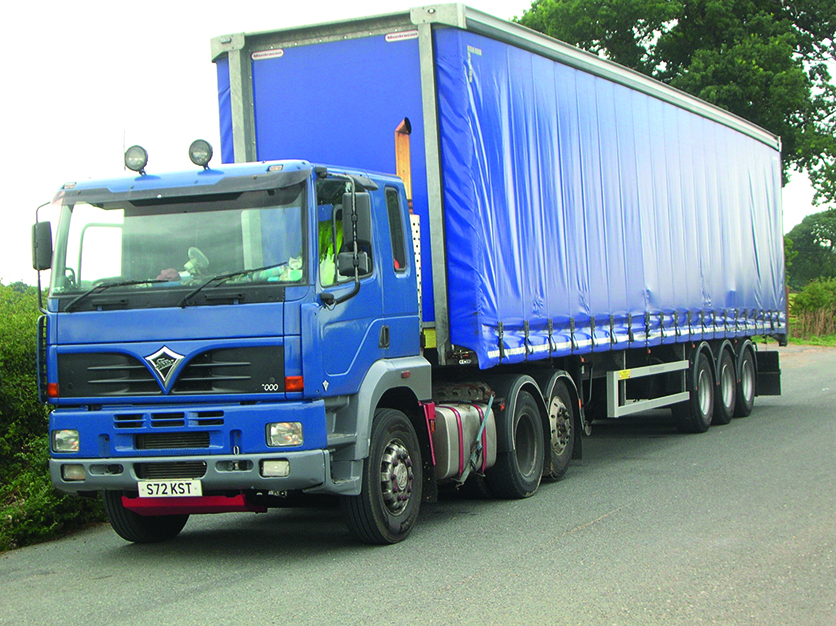 John Hayward is the owner of this tag-axle Alpha 1. He tells us: "After 35 years as an owner-driver, I have decided to retire and reluctantly part with my 1998 Foden Alpha.
"This is the second Mk1 Alpha tag-axle I have owned and, since buying my first one (second-hand) in 2005, I have never seen another, despite studying every Alpha I've seen on the road, including Mk2s. So I'm left wondering how rare this configuration is. Did any readers drive or own one? Do you know of any more in existence? I would hate to see the old lass broken up, and hope that somebody will consider her worth saving."
Daf's Phil Moon says: "Tag versions of the Alpha were very rare. They were built as a 4×2 tractor with a short wheelbase, long
overhang and converted by either TVAC (Hendrickson axle) or Drinkwater (Granning axle) to 6×2. I think most would have been sold in Scotland and Cumbria."
So there you go. Anyone with info or trivia on these trucks, especially the whereabouts of any others, let us know. Also, if you want to buy John's, give us a shout and we'll put you in touch.
Truckscene Send us your stories! Email us at [email protected] Story of the month wins this limited-edition 1:50-scale Scania Streamline Topline 6×2 tractor unit with three-axle curtain trailer in A1 Transport (NI) Ltd colours. It's worth £140 and comes courtesy of Search Impex.
For availability of this and other models visit search-impex.co.uk or call 01332 873555
We hope you enjoyed this article! For more news, views and reviews on all aspects of the truck driver's life subscribe today.