The mystery of the tag-axle Foden Alpha! How many were built? Who built them? This one is for sale too!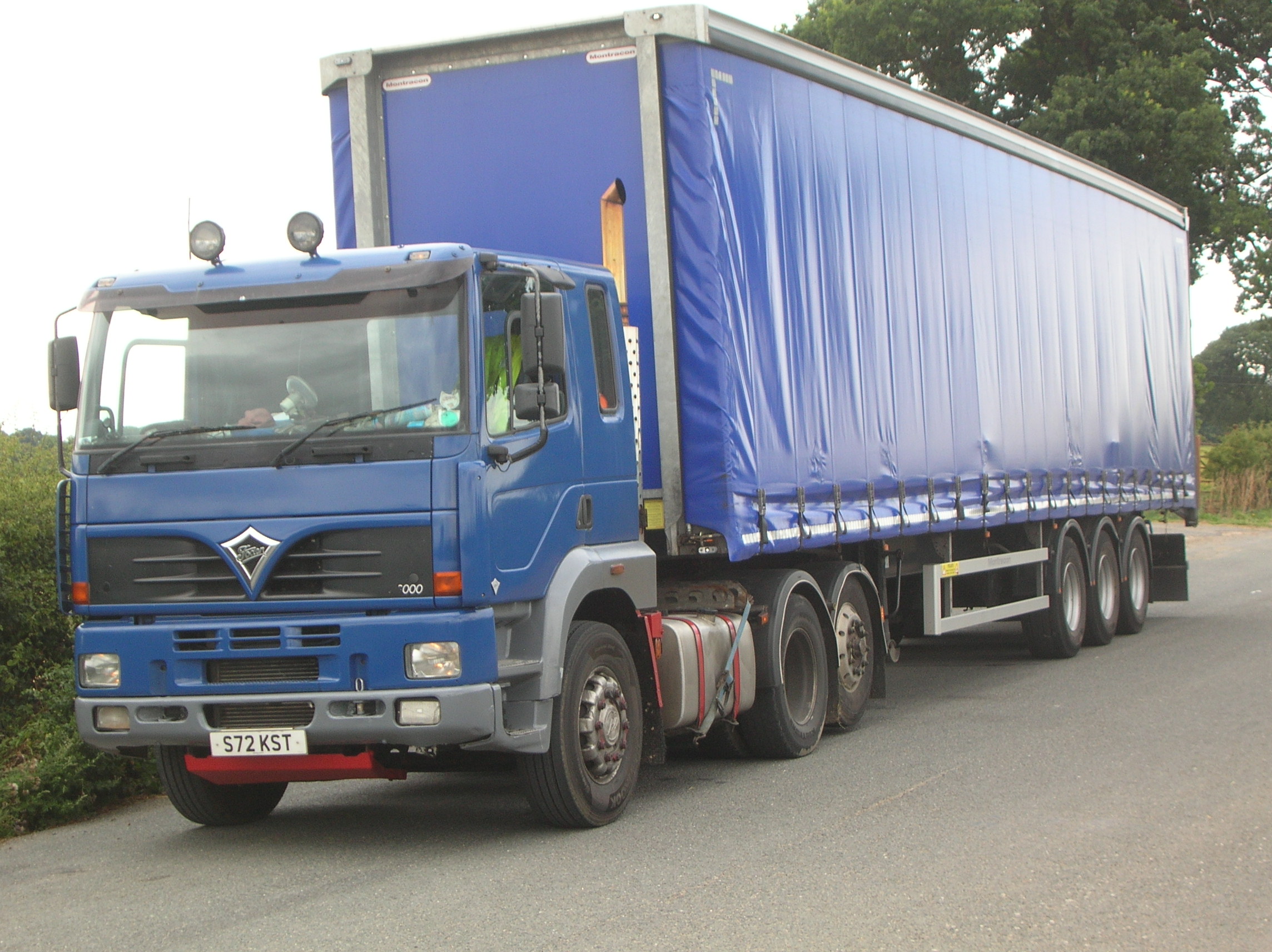 As we all know, Foden offered a bewildering array of options on their truck range. One thing that wasn't offered was a tag-axle Alpha. Or was it?
John Hayward got in touch about his Foden Alpha…. tag-axle! Not only that, it's his second one.
"Dear Sirs, After thirty-five years as an owner-driver, I have decided to retire and reluctantly part with my 1998 Foden Alpha Mk 1 tag-axle tractor unit. This is the second Mk1 Alpha tag-axle I have owned and, since buying my first one ( secondhand ), in 2005, I have never seen another, despite studying EVERY Alpha I've seen on the road, including Mk2s. So I'm left wondering how rare this configuration is. Did any readers drive or own one? Do you know of any more in existence? I'd hate to see the old lass broken up, and hope that somebody will consider her worth saving. Yours faithfully, John"
We have posted the question to a number of people who worked around Foden during this era, so hopefully we'll get an answer there. It doesn't look like Foden offered the truck from the factory, so it would have been done as a conversion. The questions then are, who did the conversion? What parts were used? How many were sold? Was it offered on the Alpha 2?
Also, you will have noted that John is selling the truck! It's a very worthy candidate for restoration and preservation, and we're sure it could go to work as well.
If you have any information on the history of these trucks, or you'd like to enquire about buying John's truck, please get in touch!
We hope you enjoyed this article! For more news, views and reviews on all aspects of the truck driver's life subscribe today.