Rear View Mirror 5: another look back through our digital archives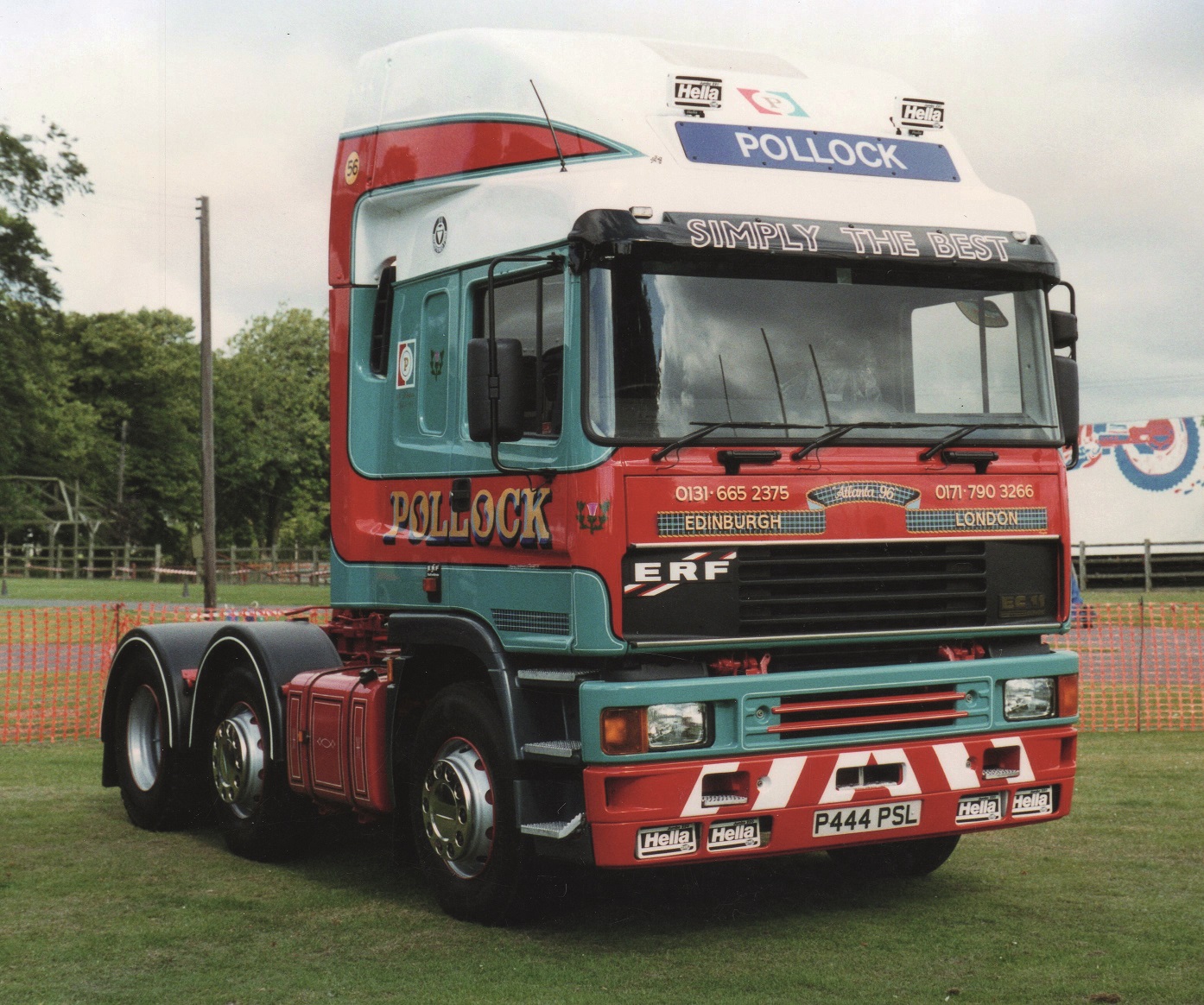 Hello there and welcome back to our new delve into the digital archive with another six photos from the past. Starting things off we have this rare Pollock Scotrans Ltd ERF EC11 Olympic, these were a rarity on the fleet – the Britsh build trucks never caught on.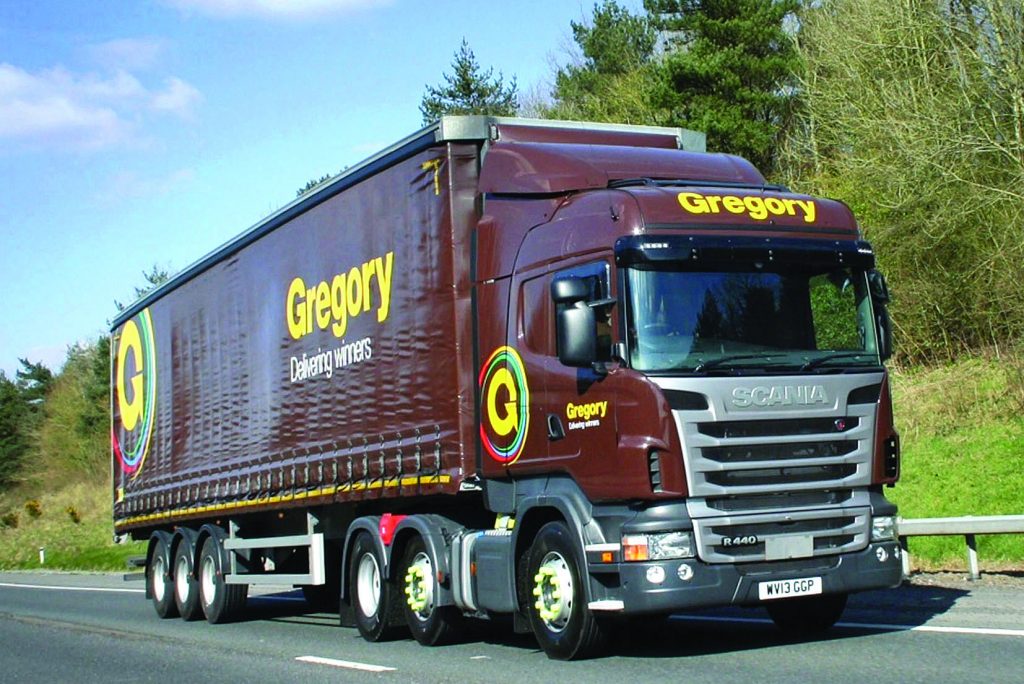 Now you can't fail to have noticed in the news that Gregory Distribution has bought over Pollocks, but that won't have any effect on the trucks or livery, the same as Hayton Coulthard and ARR Craib who are also now part of the empire. Here's a Gregory Scania R440 Highline from back in 2013.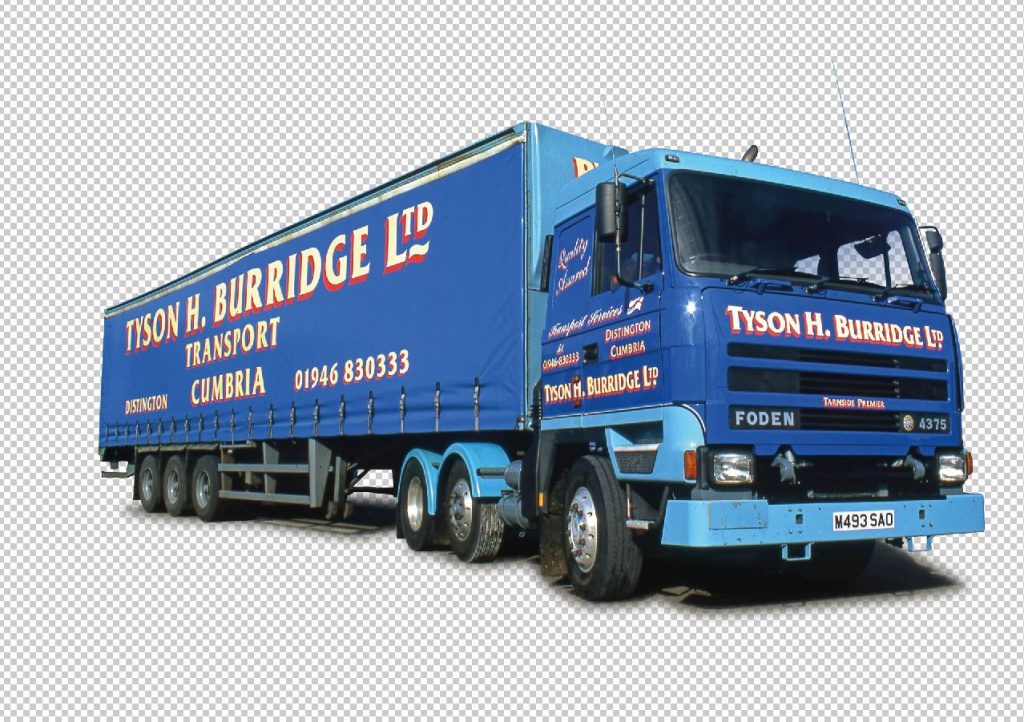 If you're wondering why there's a chequered background on this image of a Tyson H Burridge Foden 4375 from 1994, it's because when it was originally used in the magazine it would have been cut out by the art editor.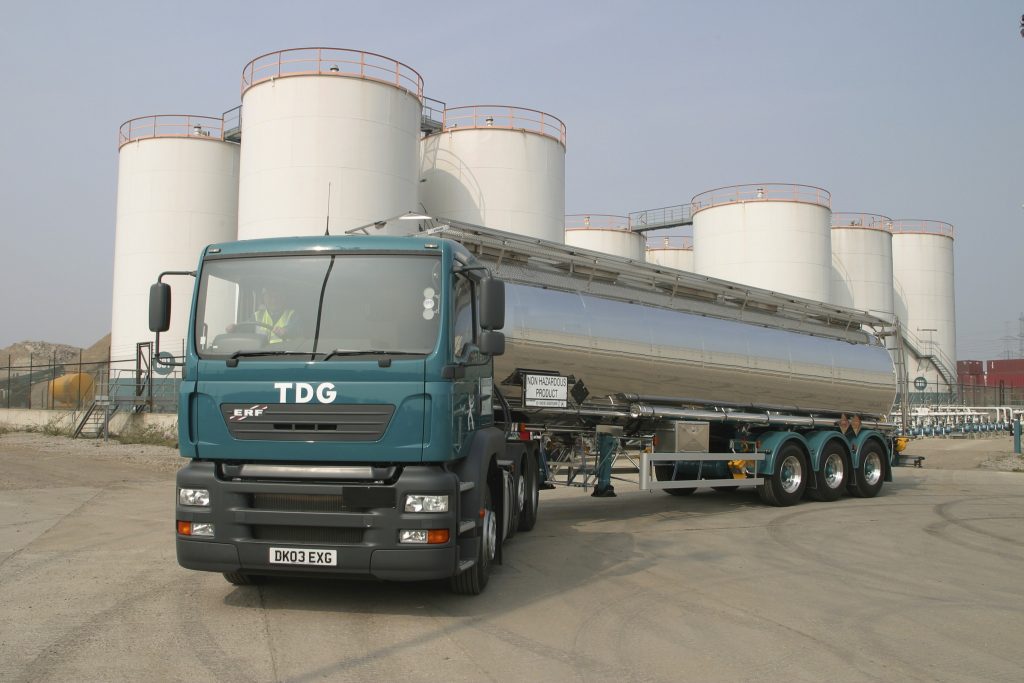 Here's another fleet (and manufacturer) which is no more. The Transport Development Group were absorbed into Norbert Dentressangle in 2010. TDG had previously taken over some iconic hauliers such as W J and J Riding – who have the most awesome website by the way. The truck pictured is an ERF ECT. ERF were always popular as tankers and MAN have benefitted from this since retiring the brand in 2007.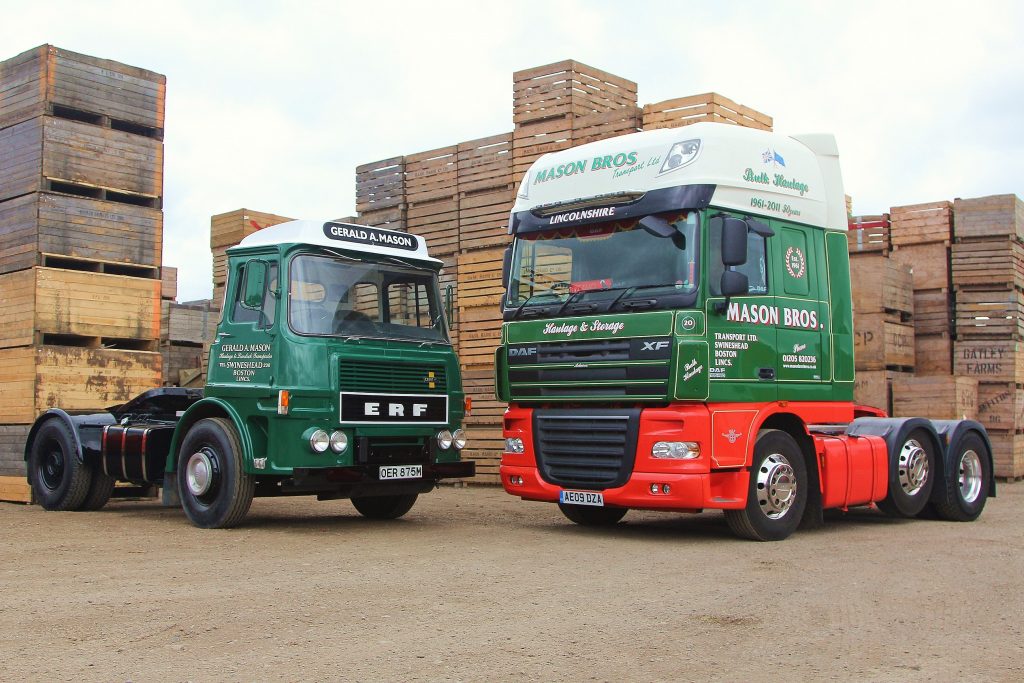 This picture from Commercial Motor in 2014 really shows how much trucks progressed over the years. The tiny ERF from 1974 is dwarfed by the impressive looking DAF 105 XF Super Space of Mason Brothers.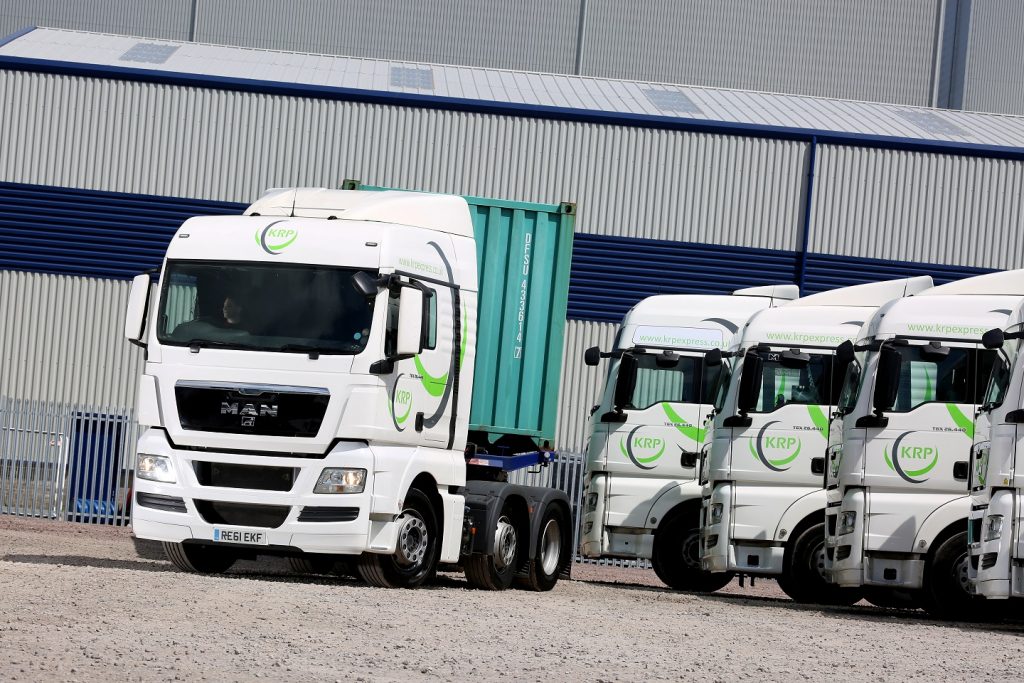 KRP Express Transport's Fleet was largely made up of MAN TGX 26.440 tractors with Dennison skeletal trailers. At the time these trucks were very popular but suffered from engine problems and clonky auto boxes. Spacious and comfortable though.
We hope you enjoyed this article! For more news, views and reviews on all aspects of the truck driver's life subscribe today.