How to Get The Most Out of Your CPC Training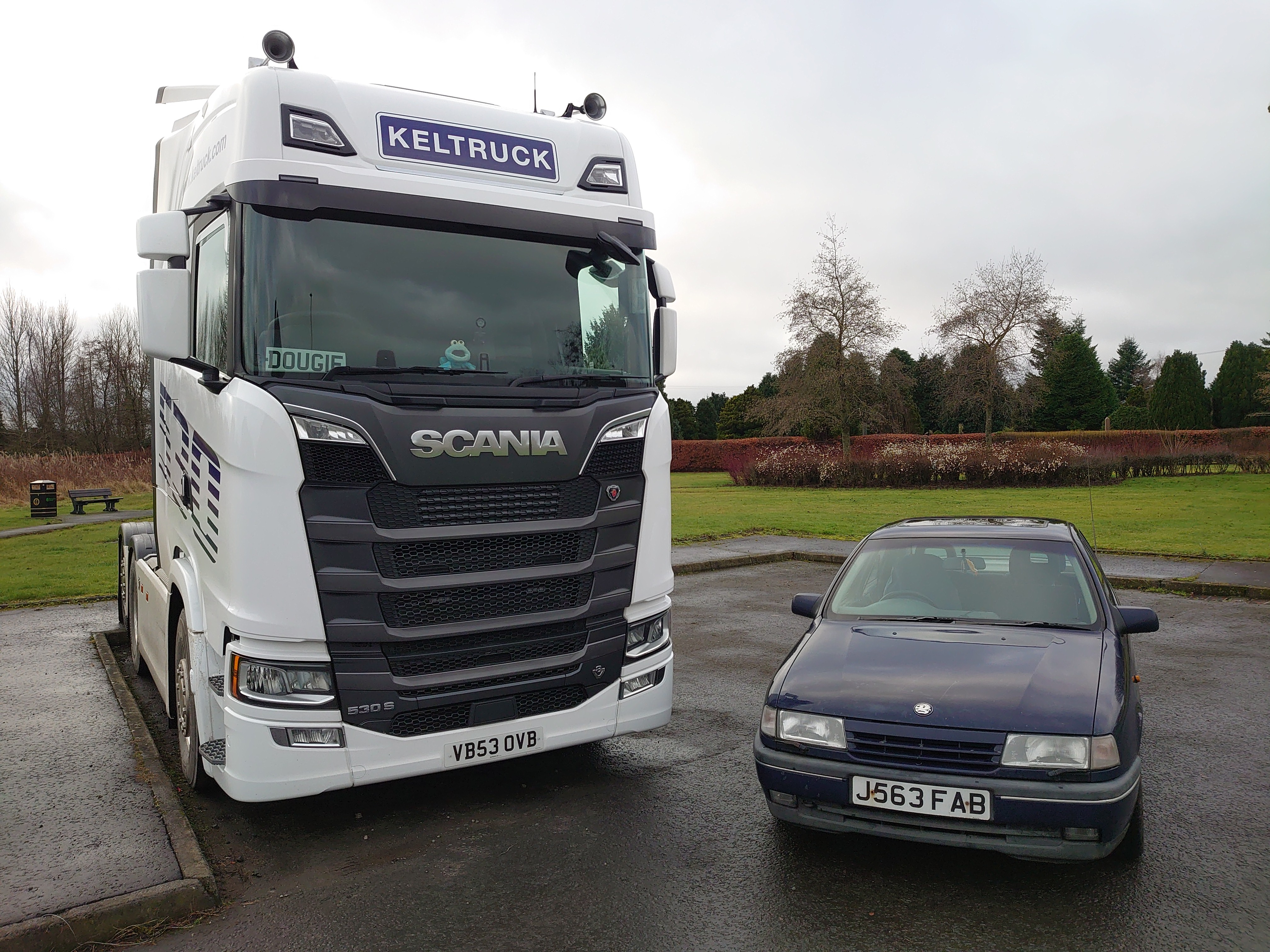 What is CPC Training?
Operating large/heavy good vehicles can be a risky endeavour. To reduce the risk and to help maintain a professional image for the industry, the government – along with EU regulations – introduced the Driver Certificate of Professional Competence (CPC) for coach and bus drivers in 2008, and for lorry drivers later in 2009.
The Driver Certificate of Professional Competence (CPC) training is an essential qualification any professional lorry, bus or coach driver must obtain. It was implemented in order to help drivers improve their skills.
It consists of two parts; an initial qualification for new drivers, and the second part to keep their CPC valid required all drivers to take 35 hours periodic training every five years.
CPC certification is now a legal requirement for almost all professional drivers holding Category C or Category D licences. It is issued as a card and is sometimes referred to as the 'driver qualification card' or DQC, and the driver must carry the card at all times during the use of LGV/HGV, buses or coaches.
Who doesn't need a Driver CPC?
There are some situations where drivers are exempt from needing a Driver CPC. This typically applies if they are:
driving vehicles that are carrying materials, goods, or passengers on a non-commercial basis (including your own personal use). 'Non-commercial' being that what you're doing isn't intended to generate a profit.
carrying equipment or material that you'll use in the course of your work, provided that driving the vehicle is not the central part of your job.
not a professional driver but your work includes a casual element of driving empty lorries, buses and coaches in the local area. You will need to meet certain conditions, including driving within 50 km of your base and not carrying passengers or goods.
If you are stopped and found not to be carrying your card when you are required to have one, there is a £50 on-the-spot fine you will be required to pay. The only exception to this rule is if you have completed your 35 hours and are waiting for the delivery of your new card.
What does the training involve?
The initial training for new drivers consists of four modules and includes the theory and practical tests the driver must take to procure a driver's license. The further two modules are specific to professional lorry, bus or coach drivers.
The structure of the initial driver CPC training consists of:
Theory test (a standard test which is required to receive a driver's license)
Practical test (a standard driving ability test which is necessary to receive a driver's license)
Case studies (CPC-specific test based on questions regarding scenarios which the driver may encounter while driving)
Practical test (CPC-specific test requiring the driver to demonstrate and explain other fundamental components of lorry driving aside from driving)
In the case of renewing driving licenses, drivers must complete a total of 35 hours of training as a minimum and expect to be in each CPC module training course for a minimum of seven hours. There is also no direct pass or fail component as there is no exam involved. To obtain the Drivers CPC, you simply have to attend the training and do the minimum hours required. It is important to note that CPC hours expire after five years if they are not used. You can check online how many valid modules you have and when you took them.
The modules in the periodic training cover areas such as tachographs, safe and fuel-efficient driving, legal requirements, emergencies, and health and safety (including first aid and manual handling).
It is essential to have the following items with you when attending a CPC training course:
Photocard driving licence
Valid passport
Digital tachograph card
Driver CPC card
Surprisingly, you can sit the same module five times and still obtain the DQC.
Benefits of CPC training
Drive safer
It allows them to be more reliable and better drivers, as they are more aware of how to avoid situations that can cause serious repercussions, and will help decrease the number of road-related causalities. The course also educates drivers on the importance of being alert and healthy as to avoid accidents caused by weariness, stress and fatigue while they are driving.
More efficient and environmentally friendly
Part of the CPC training shows the drivers how to drive in a more fuel-efficient way; this is a financial benefit for the employees and organisations as less money is spent on fuel. Fuel utilisation can be decreased by as much as 9.5% when drivers are adequately trained as they are more capable and knowledgeable on how to improve their driving.
Once drivers know how to drive proficiently and utilise the right functions this will help reduce the carbon emission of the drive, as they are better equipped to be more aware of how they drive and the efficiency of their driving.
More employable
One of the main benefits for drivers is that it helps them improve their knowledge and as a result makes them more employable. As there is a high demand for qualified and experienced individuals in this industry, obtaining or updating your driving CPC will give you an advantage in the job search market.
Choosing the right training provider
When selecting a driver CPC training course provider, it is important to choose only from approved providers to ensure that the DQC card issued is valid. It is also vital to choose a training course that is relevant to the type of driving you do as this is the chance for a driver to develop their knowledge and learn new skills.
The vast majority of CPC training courses available are delivered by knowledgeable and experienced trainers from high-quality providers. Remember that only approved Driver CPC courses count towards your periodic training and different courses cover different parts of the Driver CPC syllabus.
We hope you enjoyed this article! For more news, views and reviews on all aspects of the truck driver's life subscribe today.