Wrings celebrates in style with anniversary Actros Edition 1 from Mercedes-Benz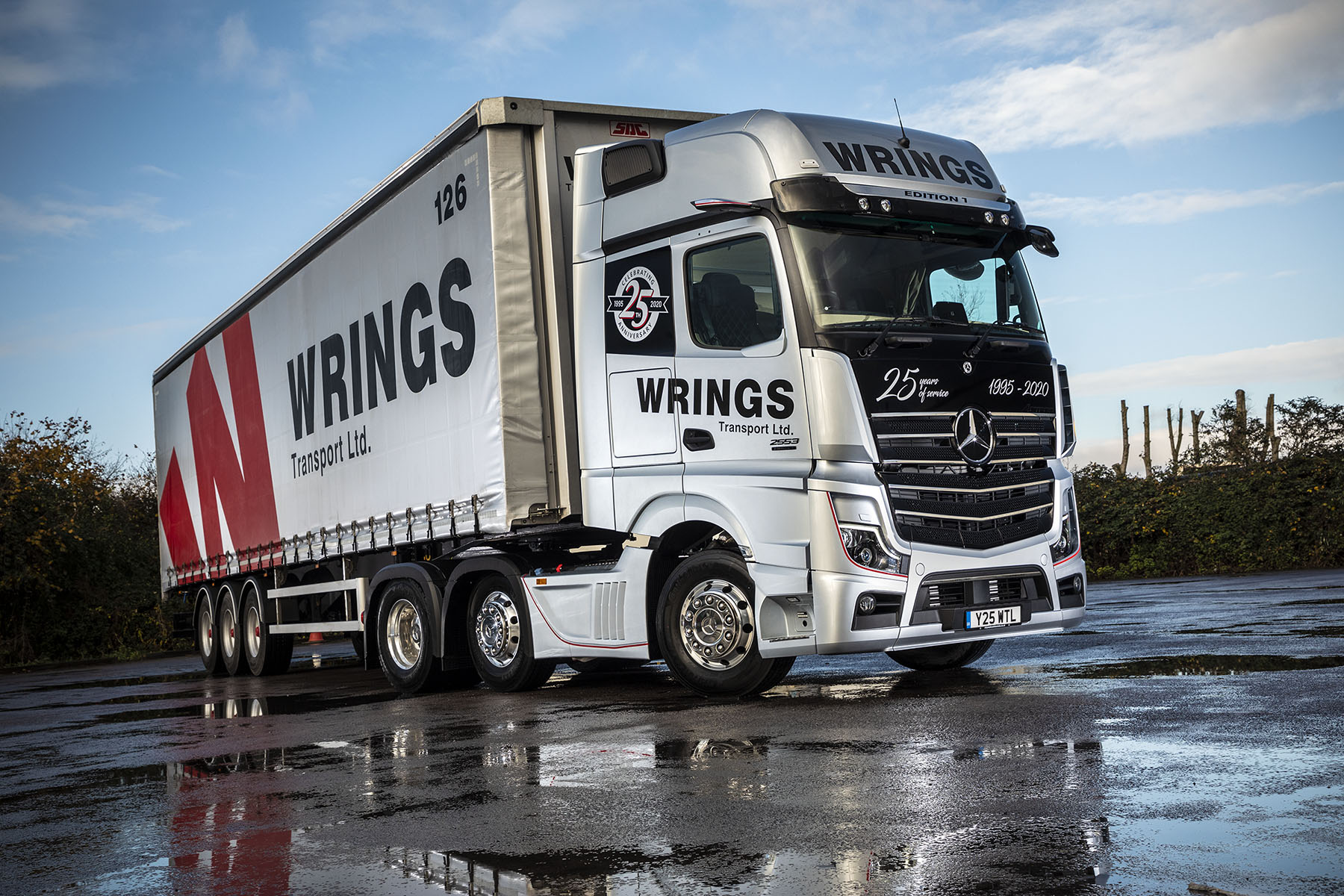 Wrings Transport's new Actros Edition 1 arrived as the largest privately-owned haulier in the Avonmouth area prepares to mark a quarter of a century in business. A message across the top of the truck's distinctive gloss black grille proclaims '25 years of service 1995-2020', while the theme is repeated with eye-catching motifs on either side of the GigaSpace cab. Supplied by south west Dealer City West Commercials, the Edition 1 is a stunning showcase for the Actros range.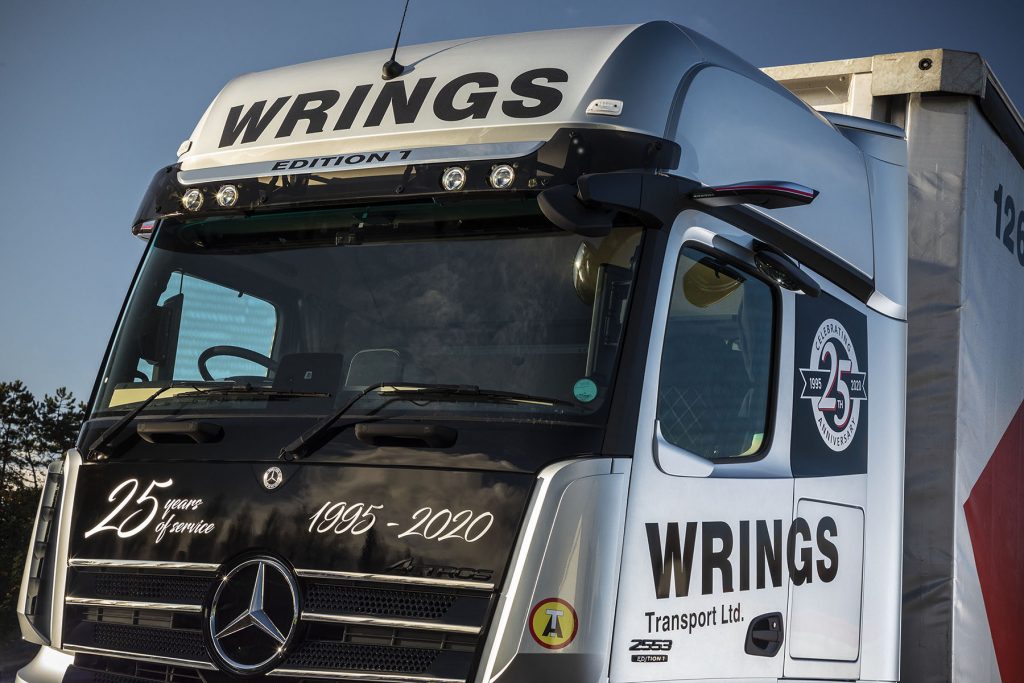 400 examples of the Actros Edition 1 are being built, and of these only 35 will reach the UK/Irish market. The truck is available with four engine output options. Mercedes-Benz expects the potent 625 hp version of its 15.6-litre engine to be the most popular with Edition 1 customers in the UK – Wrings Transport, however, has opted for a 12.8 which produces 530 hp. Wrings can trace its roots back to 1927, when Sidney Joseph Wring began using a horse and cart to deliver coal to hospitals and schools throughout the Bristol area. In its current form, however, the company was founded in 1995, when Sidney's youngest son Royston, and his two sons Stuart and Martin, began trading with a single 3.5-tonne dropsider.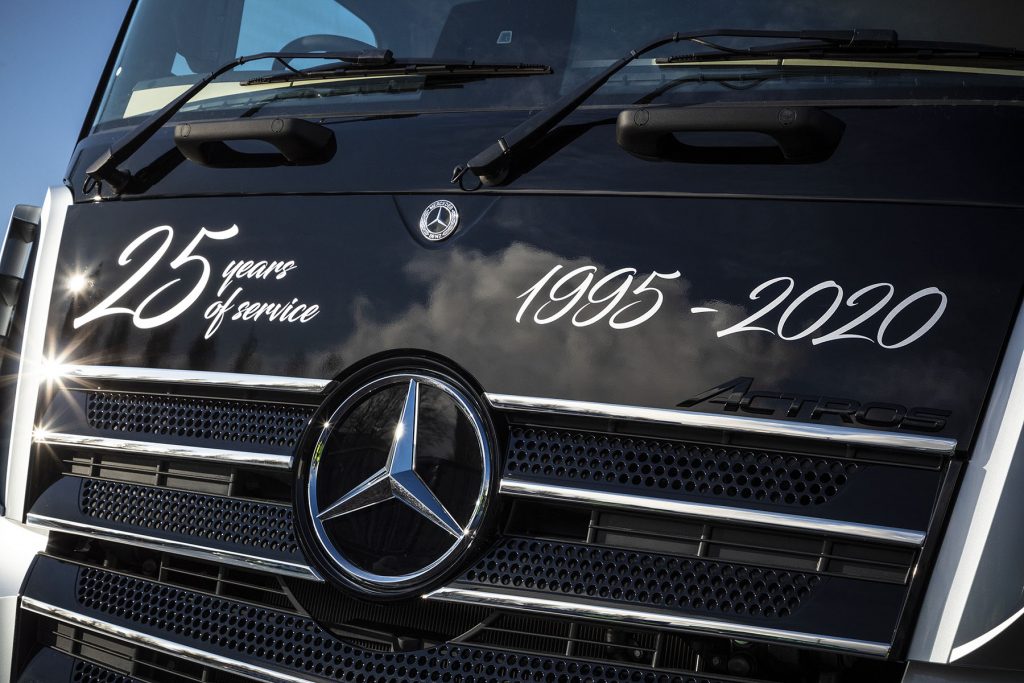 Today, Wrings Transport operates 31 tractor units by three manufacturers – Mercedes-Benz claims the lion's share of the line-up, with 14 vehicles. All but one of Wrings' 27 rigid trucks of various sizes also wear three-pointed stars, as do three of its four vans. Last year alone, Wrings Transport acquired 10 Actros 2545 tractors from City West Commercials, together with 10 Antos at 18 tonnes GVW, and a pair of Atego 7.5-tonners. Managing Director Stuart Wring resolved to purchase the Actros Edition 1 as his company's anniversary truck, after attending a transport conference in Cardiff last year at which Sam Whittaker, now Sales Director at Mercedes-Benz Trucks UK, delivered a presentation on the new Actros.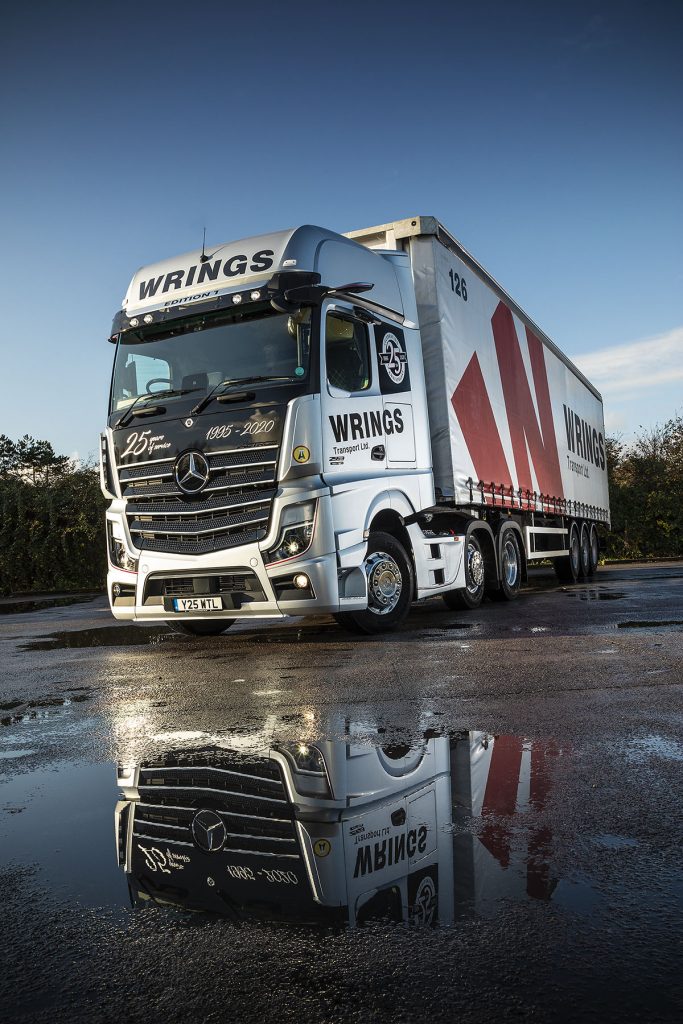 "Until then I'd been torn between a Mercedes-Benz and a Swedish V8," recalled Mr Wring. "But Sam's introduction to the new Actros, together with the video he showed us, is what sold it to me. After that, my mind was made up. The limited edited model stands out from the rest thanks to its striking appearance – as well as its eye-catching grille, it also boasts darkened headlamp covers and rims, and an Edition 1-branded sun visor incorporating four extra LED main-beam headlamps.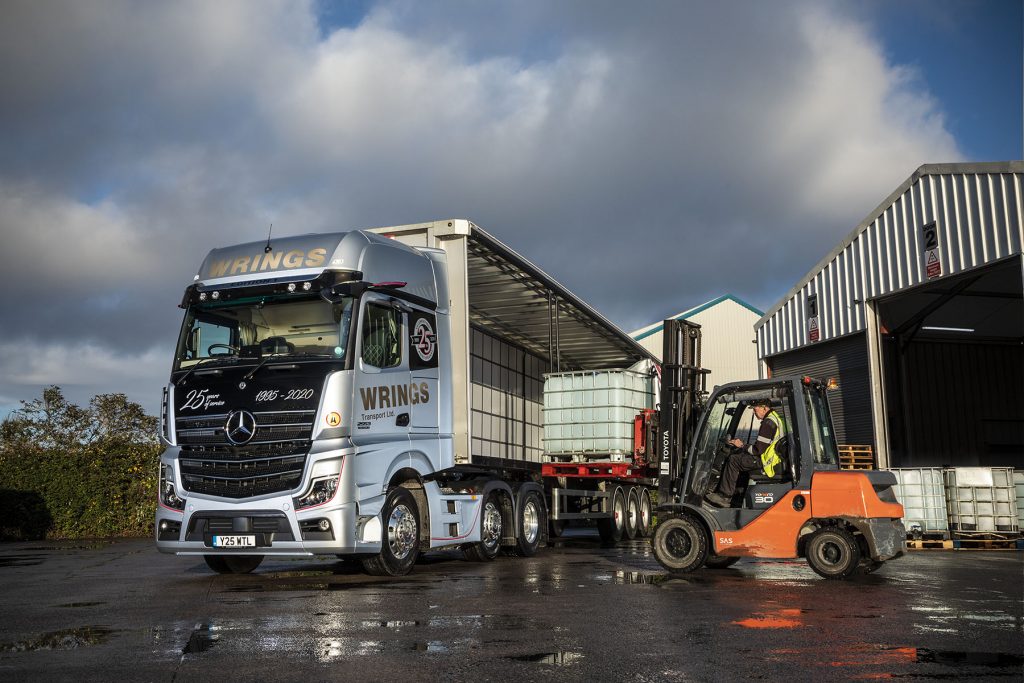 Meanwhile, the black leather-trimmed cab interior features an aluminium dashboard badge that confirms the truck as 'One of 400' Edition 1s being produced. Drivers can choose from no fewer than eight colours of ambient ceiling lighting, while the bed measures an industry-leading 900 mm wide.
We hope you enjoyed this article! For more news, views and reviews on all aspects of the truck driver's life subscribe today.