BARC takes over role as promoter and administrator of British Truck Racing Championship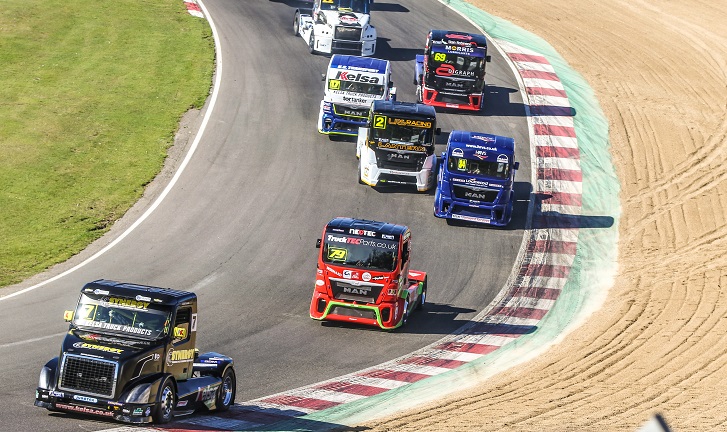 The British Automobile Racing Club (BARC) has taken over the role of promoters and administrators of the British Truck Racing Association Championship (BTRC).
The BTRC was promoted by TruckSport for the past two seasons, but the championship was unable to agree terms after extensive negotiations, therefore BARC decided to bring the task of pushing the BTRC forward in-house.
Drew Furlong, BARC chief operating officer, said: "Since the 2017 championship finished at Brands Hatch in November we have been busy behind the scenes putting in place extensive plans for the 2018 season.
"Competitors, teams and suppliers can look forward to exciting announcements in the coming days and weeks which will enable the championship to continue its spectacular growth and appeal to the thousands of spectators who attend the spectacular truck racing events around the UK."
Keith Sims, British Truck Racing Association chairman, added: "The BTRA committee have always wanted to see truck racing flourish in the UK and having been party to the exciting plans being developed by the BARC, we are wholeheartedly behind the decision for the BARC to take charge of the championship."
The 2018 season kicks off during the Easter bank holiday weekend at Brands Hatch.
2018 calendar
• April 1/2 – Brands Hatch
• April 21/22 – Pembrey
• June 30/July 1 – Nurburgring
• July 7/8 – Thruxton
• July 21/22 – Donington Park
• September 8/9 – Snetterton
• October 13/14 – Pembrey
• November 3/4 – Brands Hatch
Image courtesy of Jonathan Reeves
Truck & Driver magazine will have a review of all 8 rounds of the BTRC over the course of the season. For more information on T&D, and to subscribe, click here
We hope you enjoyed this article! For more news, views and reviews on all aspects of the truck driver's life subscribe today.