'Björn in the USA!' More Scanias in North America and Canada on Biglorryblog thanks to Niels…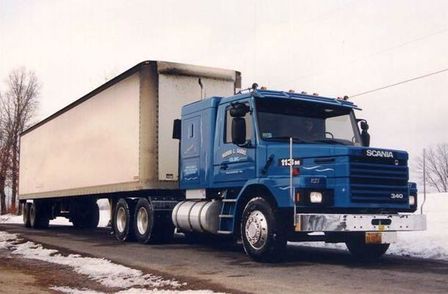 Biglorryblog regular Niels Jansen makes a welcome return and he says: "I was pleased to see a couple of US Scanias on BLB. In fact, I photographed some too during a trip in 1992.The three bonneted 113s were seen in Pennsylvania—note the typical American sleeper pod added onto this blue one." Now click through here for more…..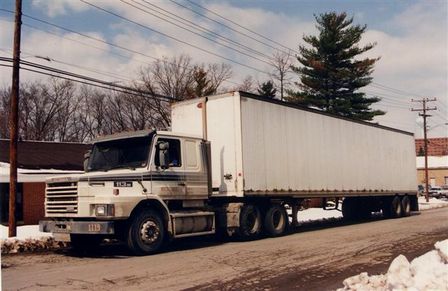 This 113 has the regular sleeper cab normally found on a European T-truck….coupled up to a typical US tandem-axle dry freight…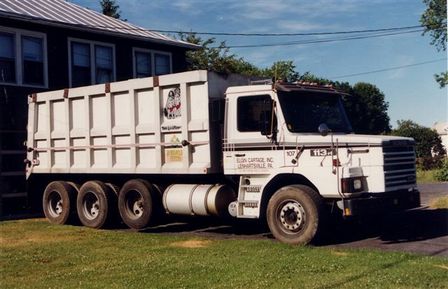 The Swedes sold rigids in the States as well as tractors…and not just in the states too.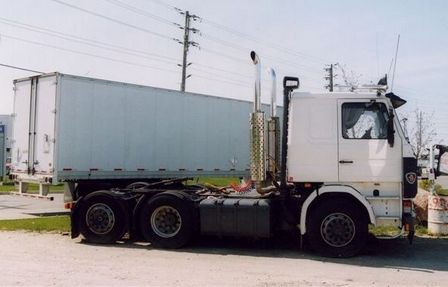 Niels finishes: "The fourth picture, a 143 V8, was parked up on a road in an industrial lot in Mississauga, Ontario, in 2004. Hope this is of interest, regards Niels." Great stuff Niels and great to see these Yankee (and Canadian) Swedes!
We hope you enjoyed this article! For more news, views and reviews on all aspects of the truck driver's life subscribe today.