Check out Ryan Smith's amazing overtake at the BTRA Championship at Brands Hatch!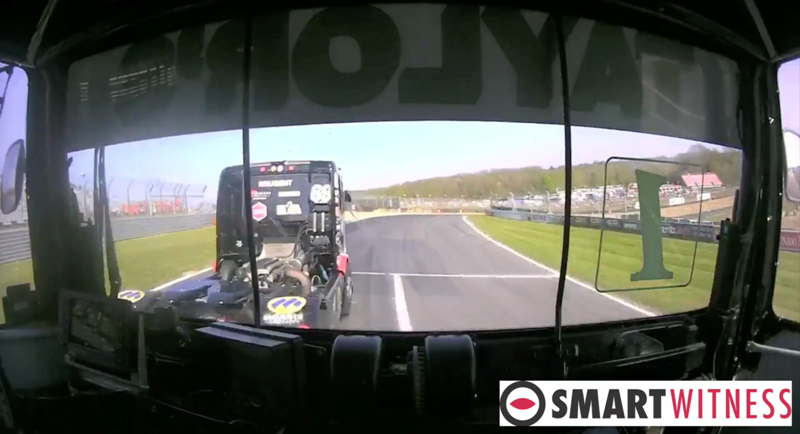 Ryan Smith won the first Division 1 race of the MV Commercial BTRA Championship at Brands Hatch this past weekend (April 21/22) with a great overtaking manoeuvre coming out of the home straight to get past David Jenkins. Jenkins had secured pole position from the time trial earlier in the day and there was a hard fought game of cat and mouse to get first place.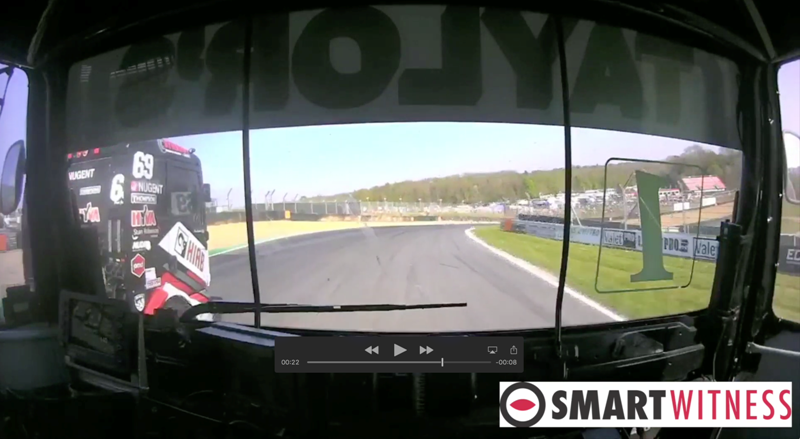 Smith said: "He didn't see it coming, I knew where it was going to happen, I spent a lap and a half guaging him, and then went for the move. It looks good on this SmartWitness footage but if it goes wrong you're in big trouble.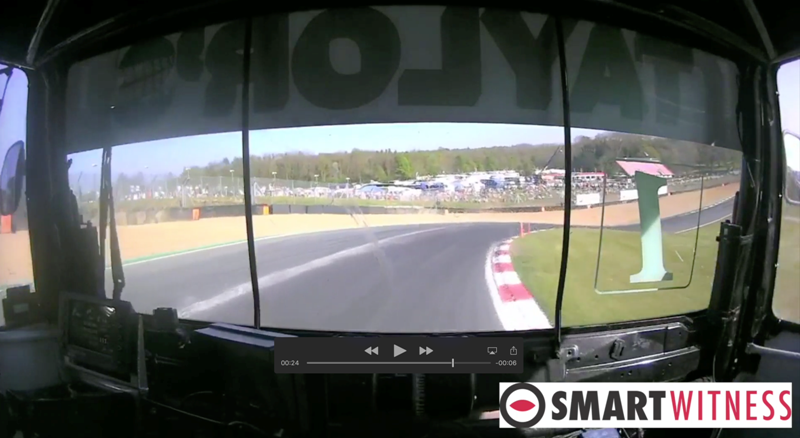 "When I came into the main straight I'd already prepared this a lap before. I showed him where I was going to go the lap before, backed out of it just to check it out and then I made a move onto the inside to make it look like I was going to have a go, then went back to the outside and the minute he hit his brakes I stay on the accelerator for a second."
In the last Division 1 race there was a big spin off at Druids. Smith was attempting to overtake on the corner to go in front of John Newell (truck 18) who had been in front since the start. You can see in the SmartWitness footage that Ryan Smith cuts in front of Newell's line and gets spun which gave David Jenkins (69) the chance to come through on the inside and he won the race, with Newell coming second and Ray Coleman third.
These grabs below, provided by SmartWitness, are taken from the cab of John Newell as Ryan Smith attempts to overtake at Druids.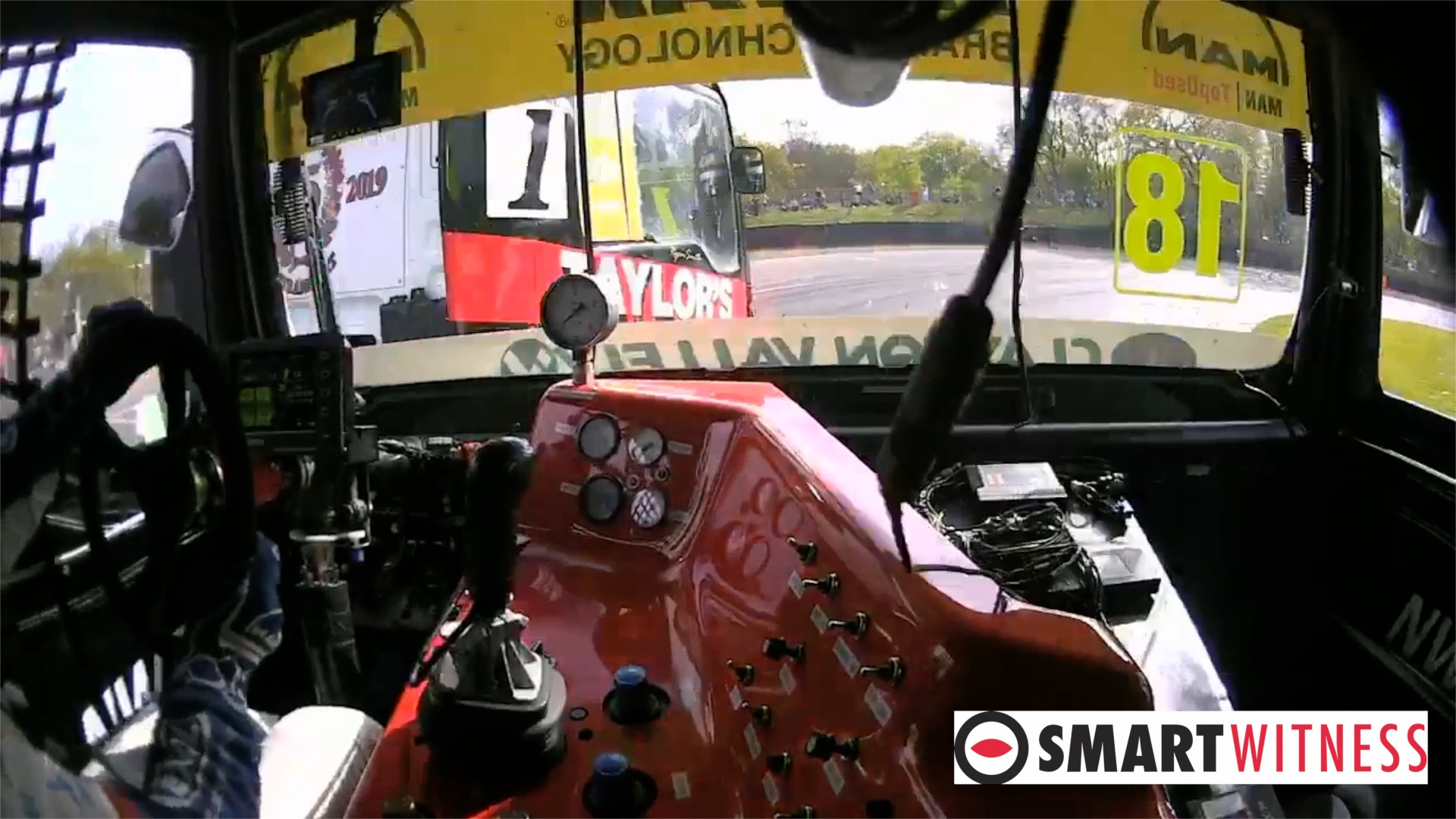 There was an enquiry into the incident and the SmartWitness VAR footage was invaluable for showing who was at fault. There were several other enquiries during the other Div 2 and Div 1 races and SmartWitness footage was used in all of the stewards investigations.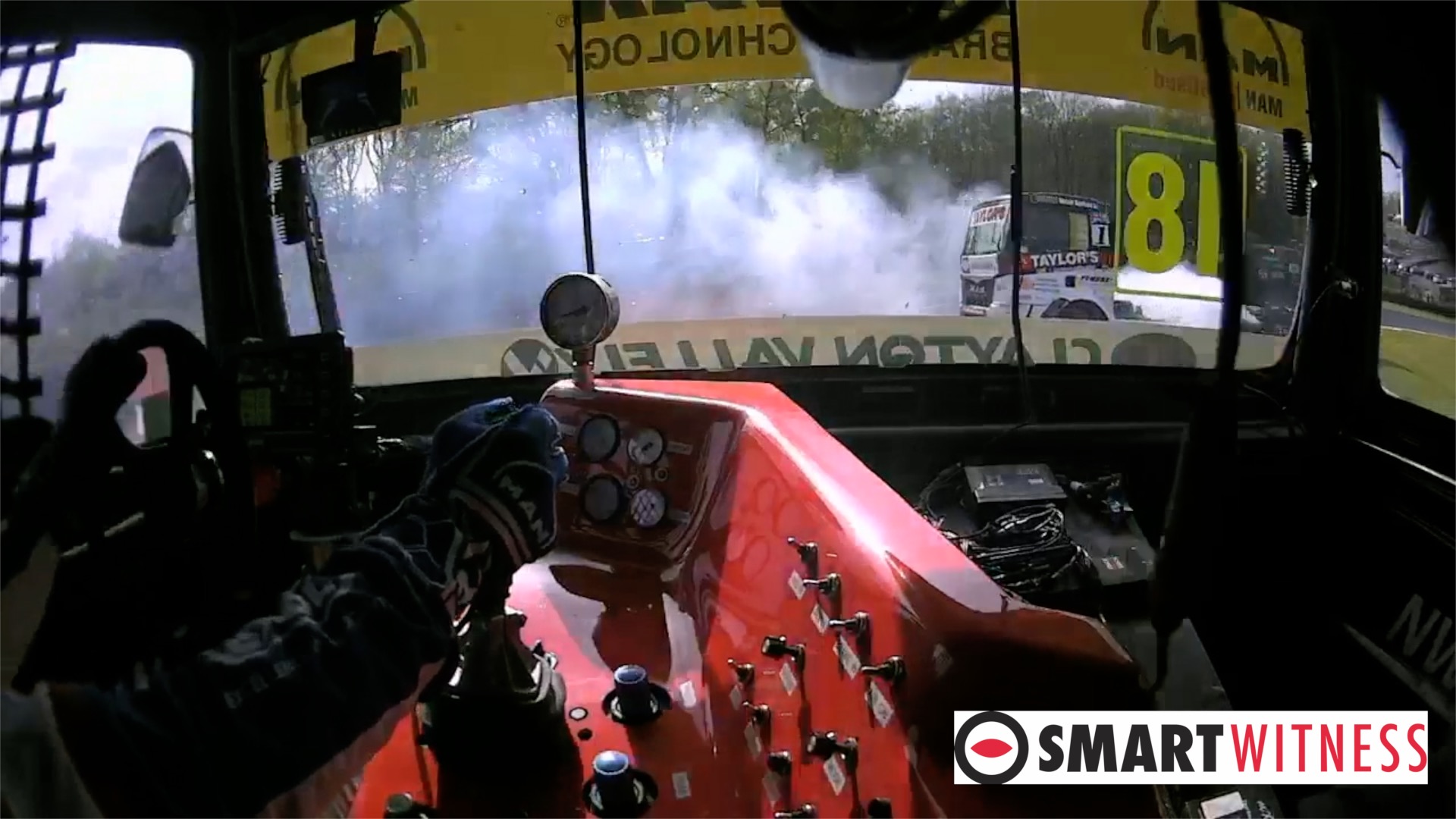 David Jenkins' truck will be on show at the SmartWitness stand at the CV Show 2019 (Hall 5, stand 5E90) which takes place at the Birmingham NEC from Tuesday 30 April to Thursday 2 May. SmartWitness will also be showing the SmartView system that BTRA are using for the 2019 season.
We hope you enjoyed this article! For more news, views and reviews on all aspects of the truck driver's life subscribe today.