Detroit Diesel-powered Bedford TM…a real 'Muscle Truck'! The return of John H to Biglorryblog…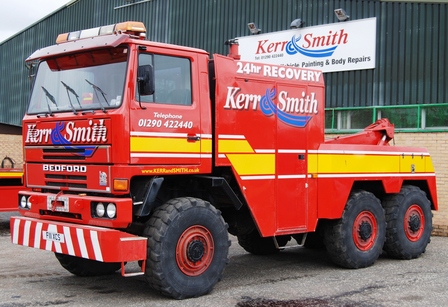 Call that a wrecker? Nah mate THIS is a wrecker! All hail to Biglorryblog's 'Man North 'o" The Border' John Henderson who I am delighted to hear is now on the road to recovery after the dreaded lurghi! And he says: "Morning Brian, do you remember the 'Bedford TM: The Muscle Trucks' advertising slogan from the 1970s? Well, it was ringing in my ears this week after I was lucky enough to get a drive in Kerr & Smith's TM 6×6 recovery motor! My arms and legs are still recovering, but it was all good stuff at the time. This left-hand-drive special was bought by Kerr & Smith's co-founder, Jim Smith just as the Bedford factory was closing and it's fitted with a 313hp Detroit Diesel 6V-92TA engine. Jim reckons the nine-speed gearbox is of ZF origin, but if my memory serves me correctly the larger TM's usually had Fuller 'boxes (perhaps the BLB army can clarify this?). Now click through here for more!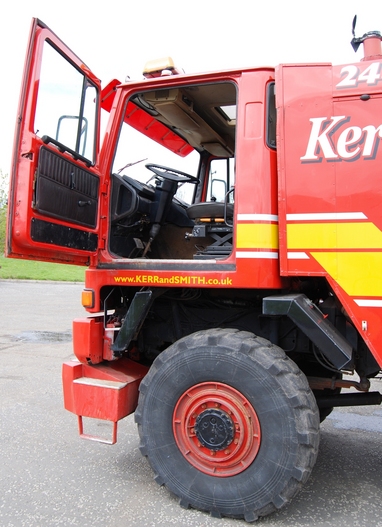 John continues: "After ascending with care to the left-hand seat, this TM is an 'interesting' drive on the road, with frequent gear changes and many steering corrections required. Although the latter system is power assisted, you'd never know and the biceps take a real pounding when cornering!"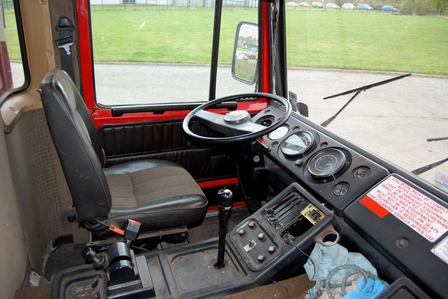 "The clutch operation is heavy, but predictable and a solid brake pedal is matched in resistance value by a throttle that requires a heavy right boot to engage. Kerr & Smith keep the Bedford for off-road recovery and there's not much it can't winch out." You know John, I reckon Jerry Burley would be prepared to make an offer for this—just right for him in Uganda!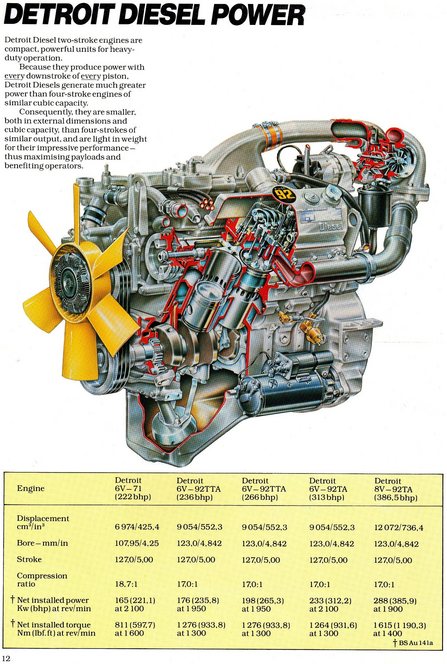 And as a real treat John says: "I've also attached a relevant TM brochure page from the day, showing a nice cut-away drawing of the Detroit Diesel."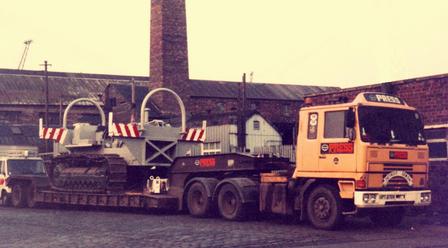 "Last but not least in the same vein, a picture form my collection taken in the early 1980s at Leith Docks. 'Detroit Demon,' belonged to Press Gas Conversions of Newcastle and I remember waiting for about an hour just to hear it pull away! It was music to my ears! John" www.transportnews.co.uk
We hope you enjoyed this article! For more news, views and reviews on all aspects of the truck driver's life subscribe today.