Great Danes on the beet – check out these trucks from Denmark!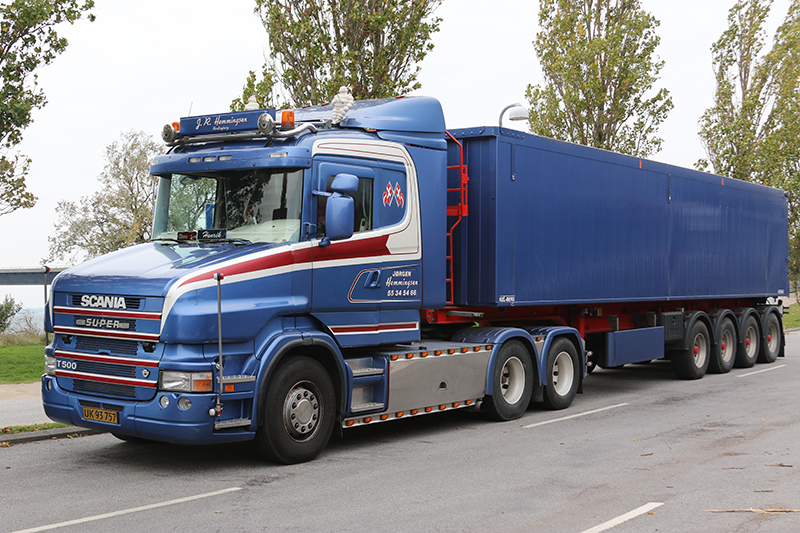 International driver and author Mat Ireland sent us a selection of pictures from Denmark. We'll let him explain.
"The sugar beet campaign in the UK lasts from around October until March but in Denmark it doesn't run as long. With only two processing plants located in the south of the country, in Nykøbing Falster and Nakskov, the Danish campaign runs from the middle of September until January.
"However, by using a four-axle trailer they can run at weights of 56,000kg and, running a 'link' ombination (truck, dolly and another trailer), they can carry 60,000kg. Using a standard truck and trailer, they can hit weights 12 tonnes more than in the UK.
"On 26 September 2018, heading for Copenhagen, I happened to be having a 24-hour break on the small island of Bogø in the south of the country. While parked there, something unusual happened.
"The police shut down the ferries from Germany as well as the road network while they hunted down a Swedish-registered car containing three suspects – so my parking area was filled with trucks, mostly working on sugar beet, the season for which had just started. The closure went on for several hours while they tried to locate the suspects. Alas, it turned out to be a false alarm. I took the opportunity to snap a few of the trucks on their unexpected break!"
Like what you see? Subscribe to Truck & Driver and get 13 issues a year!
We hope you enjoyed this article! For more news, views and reviews on all aspects of the truck driver's life subscribe today.