How to turn your pickup truck into an artic or drawbar! Iep has the Dutch-treat answer on Biglorryblog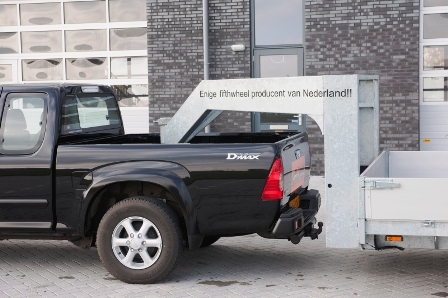 Biglorryblog's favourite cloggie Iep van der Meer (you MUST check out his website on http://iepvandermeer.nl/ for some terrific truck stuff) has sent me this interesting little story in how to convert you pick-up to a mini-artic or waggon and drag… Like this.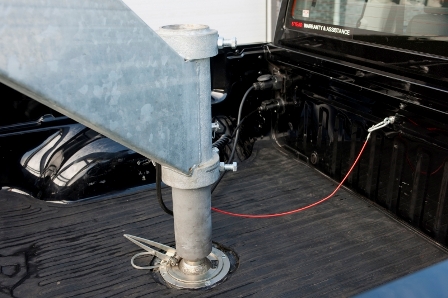 "Hello Brian," says Iep, "Today the Dutch press was invited by Isuzu and a company called 'Fifth Wheel. The product they sell is in fact a replacement for a fifth wheel – so the name isn't that smart but the product shure is! The news is that there is no fifth wheel but a small round hole that catches a ball which is mounted on the trailer. Big advantage is that when you don't pull a trailer you can use the complete loading space on the truck or the pickup." And click through her to see what Iep means…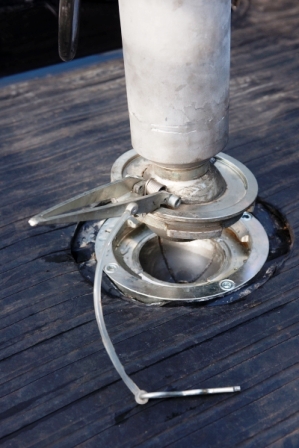 As you can see there's a locking ring on the ball joint that locates into the cup ring and rotates till it's locked against the lugs. Clever stuff and you can see what Iep means about being able to use the load bed…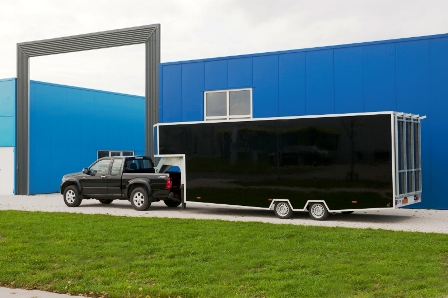 Iep continues: "The braking system is electro-mechanical and both the connection of the trailer and the braking system have a European permision. In case of the D-max pickup truck the maximum load of 1000 kg can be counted up to the 3,5 tonne max drawbar weight. That makes 4,500 kg 'bruto' and that way 3,500 'netto' for the trailer is simple. I think it is a rather good system, what do you say?" What does Biglorryblog say? I say you crazshee Dutch guys have done it again! It's a neat solution alright… Although I do need to ask Iep what Bruto and Netto means… Though I think I can guess.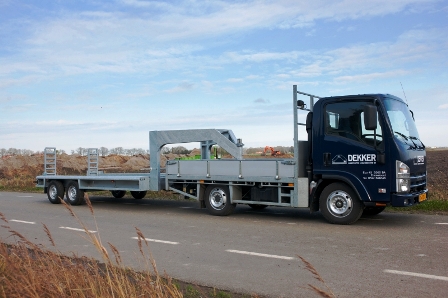 And perfect for a 3.5-tonne dropside operator who wants to pull a little plant trailer too-like this.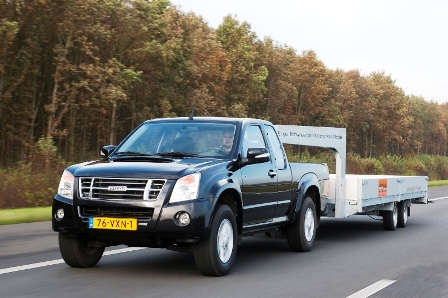 And for recovery operators too… Thanks Iep!
STOP PRESS: Iep has come back to me. I asked him also the obvious cquestion as to whether they are making cover to go over the cup socket to allow you to carry sand etc. He says: "Hi Brian, The answer is not yet, but they are working on a cover. However, a bit of sand in the hole is no problem, but it is better that it stays clean. In the hole there are four deeper rills and in the bottom there is a small waterhole. Dirt that is caught in there is worked out automatically. For tipper bodies, which is also a possibility, they are now working on a cover. And question two, you got it right! Bruto is gross weight, netto is net."
We hope you enjoyed this article! For more news, views and reviews on all aspects of the truck driver's life subscribe today.