J G Pears switches to Scania Biglorryblog hears why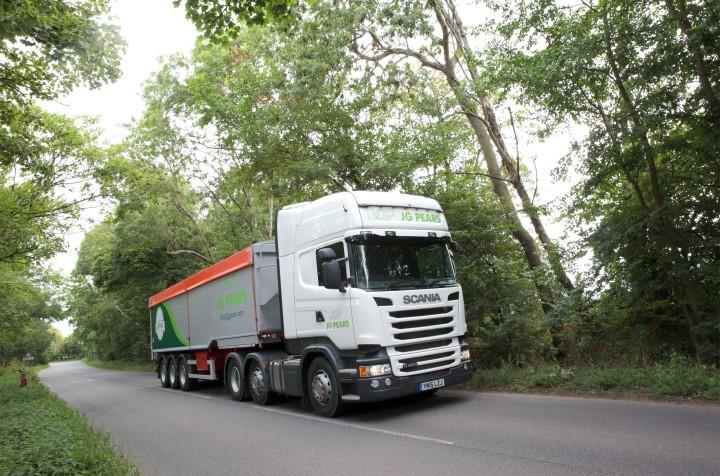 J G Pears (Holdings) Limited, the Penistone, South Yorkshire-based animal by-product renderer and renewable energy investor, has switched to Scania following extensive comparative Euro 6 fuel trials which saw the marque emerge as a clear leader. As a result, 21 Scania R 450 trucks will enter service with the company this year.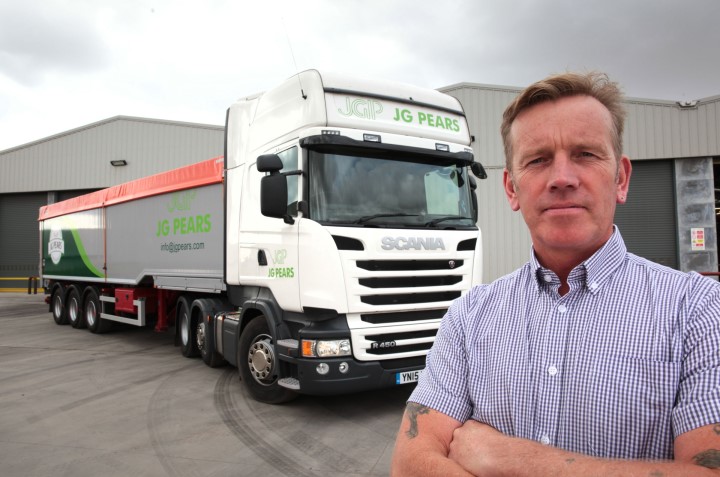 "Our fuel trials were conducted over a route we run twice a day between Newark, Sleaford and Newant in Gloucestershire," comments J G Pears Group Logistics Manager Andrew Bostock. "We trialled each truck repeatedly over this relatively easy-terrain route with the same two drivers to eliminate any bias or road condition variations. In short, the Scania R 450 obliterated the competition by returning 10.2 mpg.
Each truck in the new fleet will be equipped with Scania's 450 horsepower Euro 6 engine. Requiring Selective Catalytic Reduction (SCR) only to meet the emissions standard, these power units form part of Scania's highly fuel-efficient third generation of Euro 6 engine range.
Plated at 44-tonnes gross train weight, the trucks in this order are all 6×2/4 twinsteer tractor units with the exception of a single skiploader drawbar rigid. The tractors will each cover up to 300,000km per annum hauling J G Pears' fleet of bulk tipping trailers on the firm's 24/7 nationwide transport operation.
In addition to its animal by-product rendering activities, J G Pears is involved in the manufacture of tallow and animal feeds. The company is also active in the renewable energy arena and is currently developing a multi-million pound combined heat and power plant at its Low Marnham, Newark facility. The energy produced here will fuel the company's on-site rendering operations, with excess power being fed into the national grid.
We hope you enjoyed this article! For more news, views and reviews on all aspects of the truck driver's life subscribe today.