Kent HGV parking trial could pose danger to drivers, RHA warns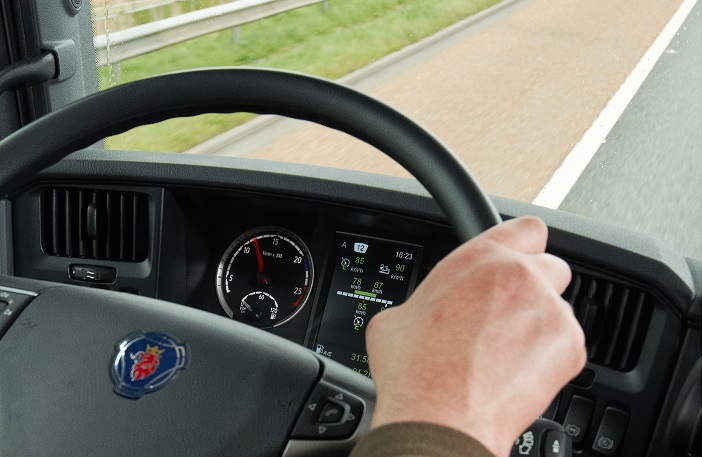 Parking trials in Ashford in Kent, which see truck drivers facing the threat of being clamped if they park in certain places, could result in tired lorry drivers being forced to continue their journeys unsafely, according to the Road Haulage Association (RHA).
Kent County Council and Ashford Borough Council's new policy to clamp down on illegally parked HGVs came into force on October 30. The scheme allows the authorities to clamp and fine drivers who park up in certain areas. The zones under this ban are: The A20 between Charing and Ashford; Wotton Road; Ellingham Industrial Estate; The Orbital Park, Sevington and Ashford Business Park, Sevington. It runs between 8pm and 7am Monday to Friday and 24 hours Saturday and Sunday on the industrial estates. The fine to get the truck released is £70.
The RHA is concerned that the parking trials are excessive, unnecessary and need urgent modification. RHA chief executive Richard Burnett said: "Drivers' hours rules were introduced to ensure HGV drivers take proper and adequate rest. This is for the safety of all road users- not just those behind the wheel but also those that are vulnerable such as cyclists and pedestrians.
"As Kent County and Ashford District Councils already know – there is already a shortage of overnight parking facilities for lorries. These latest restrictions should only have been introduced after sufficient proper HGV overnight parking facilities had been created. Despite promises to the contrary, this has not been done."
On the first night of the clampdown, Ashford International Truckstop had to turn away more than 250 trucks and has been oversubscribed every night since. Sources have told T&D that other truckstops in the county are also full every night.
One driver, after hearing about the situation in Ashford – as well as being concerned about the state of HGV parking nationwide – has started a petition to raise awareness of the issue, which has received more than 12,000 signatures.
"It is a legal requirement for HGV drivers to take a mandatory 45 minute break after 4.5 hours driving," added Burnett. "Drivers also take short ad-hoc rests before making deliveries or collections so that they meet customer timings – given the unreliable road network such stops are unavoidable. For an incident to occur as a result of a driver's inability to rest due to a lack of appropriate parking facilities is totally unacceptable."
The RHA has written to the leader of Kent County Council to express its concerns and to call for an urgent review of the trials. It would like to see – as a minimum – the restrictions modified so that parking/stopping time of at least two hours is allowed at all times, seven days per week, in all lay-by areas on the A20. This would allow drivers to take their statutory 45 minute safety rest breaks.
While it would not address the lack of overnight parking, it would at least ensure that most local operations will be able to be done safely and efficiently, the RHA say.
The forthcoming January issue of Truck & Driver – out in December – will include a report on this issue. To subscribe to T&D, click here
We hope you enjoyed this article! For more news, views and reviews on all aspects of the truck driver's life subscribe today.