Life on the Road Award winners! Lifetime Achievement – Dave Button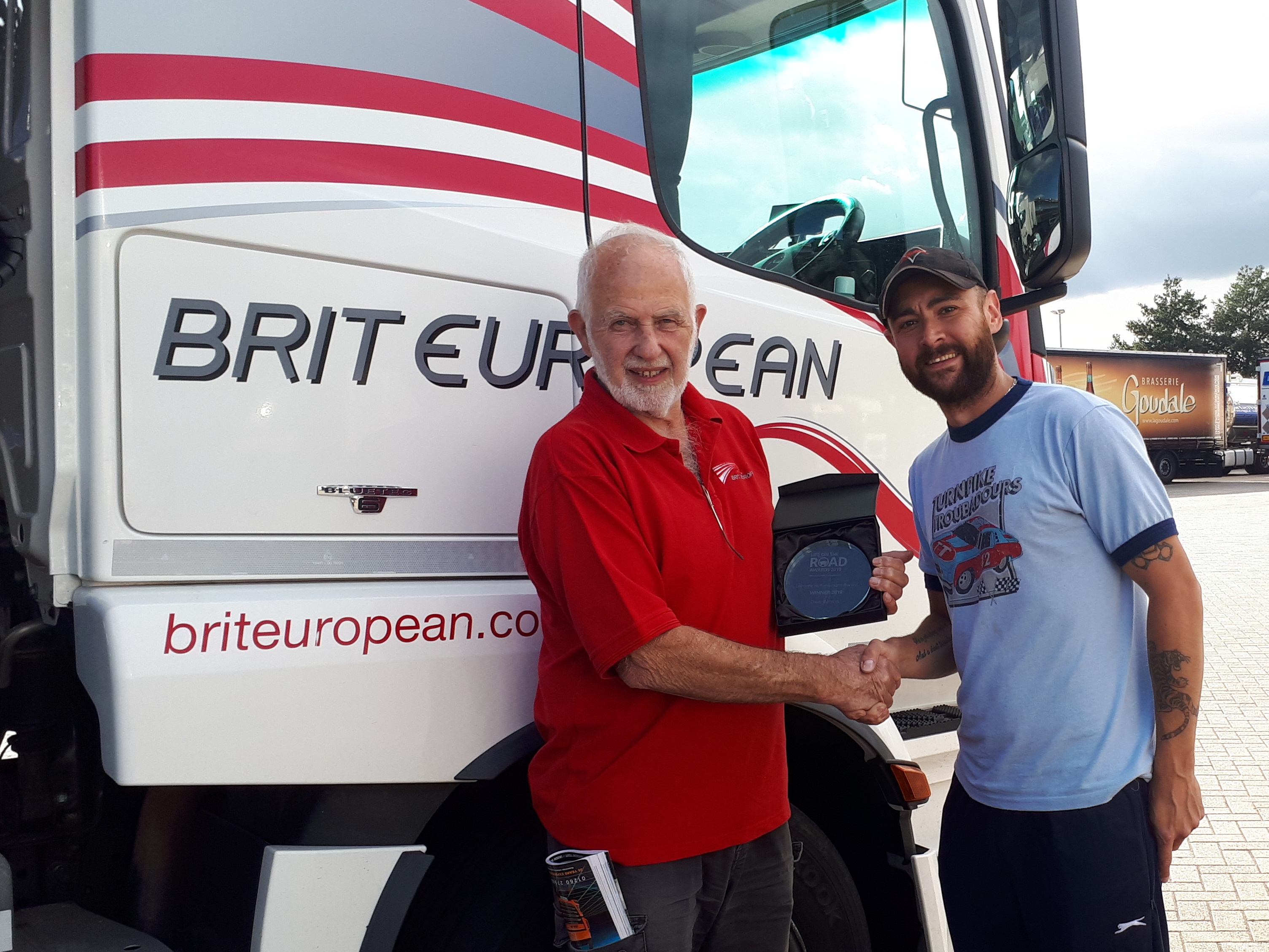 T&D Editor Dougie went to meet Dave in Ashford as he could not make it to the show in person
LIFE ON THE ROAD AWARDS: LIFETIME ACHIEVEMENT
The inaugural Life on the Road Awards sponsored by MAN were held at Convoy in the Park at the weekend. The first winner of our Lifetime Achievement award was Dave Button, who has been driving for Brit European for 40 years! Dave was unable to make it in person to the show, so we went to visit him in his hometown of Ashford to present his with his award. Representatives of Brit European were there at Convoy to accept the award on his behalf.
Dave was nominated by his employers Brit European, who wrote all about his dedication to his work, how helpful he was to all his colleagues and how at the age of 70 was still working hard. When we went to meet him, Dave was off work awaiting a heart operation. He is intending to return to work as soon as he is able to!
He started work with Brit European on September 19th 1979, having previously driven trucks for his brother-in-law in Europe. He was part of a team of six double-manned crews running from Dover, hauling IBM products to Italy and fridges to places like Yugoslavia and Romania. "It was a long, drawn out process back then! You would tend to be away for two to three weeks at a time, but the camaraderie among the drivers was fantastic" he tells us.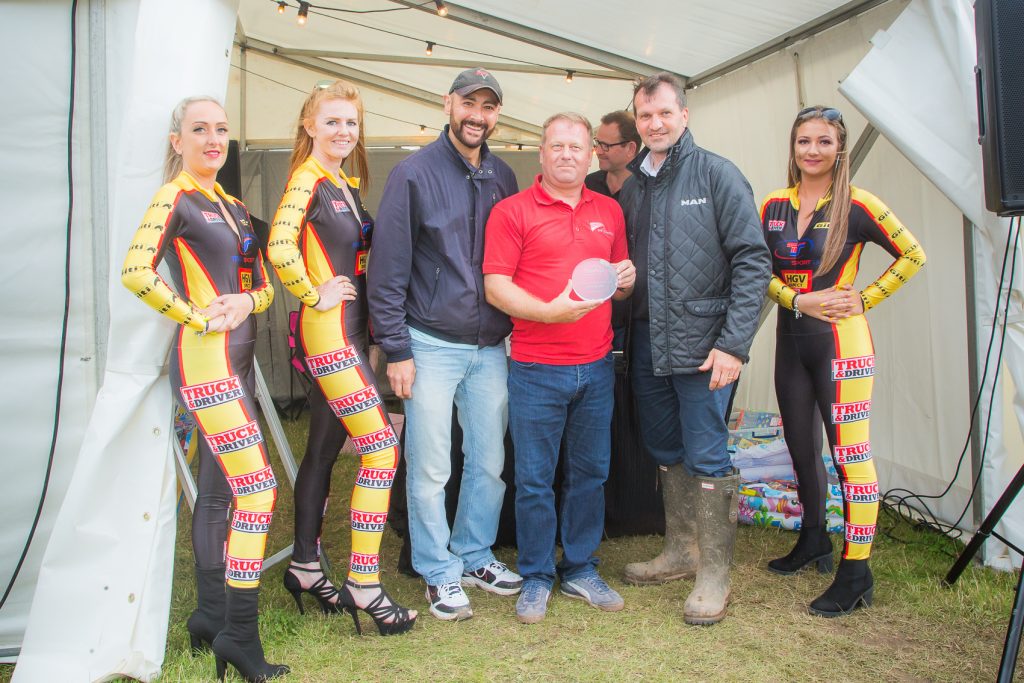 A large part of his work for many years was to move JCBs into Europe and bring MAN trucks back to the UK. When the contract ended, he moved onto domestic work and has been delivering vehicles all over the country ever since. We ask if he was ever tempted by a change? "No, I never have. I've always been happy here and never had any problems. Just give me the job to do and I will go and do it. I've seen a lot of drivers leave and then come back!" he smiles.
Brit European were able to direct one of their transporters into Ashford Truck Stop to meet up with us. The truck, which is similar to the ones Dave drives is driven by Alan Clarke who has been at Brit European for a year. He told us "Dave's taught me everything I know! Everyone refers to him as 'Dad' at work. He's always on hand to help anyone at any time. I had a problem in wet weather trying to unload a tractor unit off the truck, and it started to slide to the side. I phoned Dave and he just told me to calm down, take my time and then talked me through everything I should do to sort it out and it worked a treat. He also does a fantastic impression of Father Christmas in December [T&D has seen the pictures and he really does]."
Yasmin-Levi Noel, of Brit European had this to say, "Dave is our longest-serving driver, working for the 'Transporter / High & Heavy' department from its very early days back in the late 80's. Dave is known as the 'The God Father' of the High & Heavy Division by his peers.
"Over the years, Dave has shown loyalty, reliability and proved to be an all-round great guy. We are proud to call him a member of the Brit European team. We are grateful for his fantastic work over the years. Without drivers like Dave, Brit European wouldn't be the company that it is today."
We hope you enjoyed this article! For more news, views and reviews on all aspects of the truck driver's life subscribe today.