MA Ponsonby win 'Best Scania in the Village' title at Convoy in the Park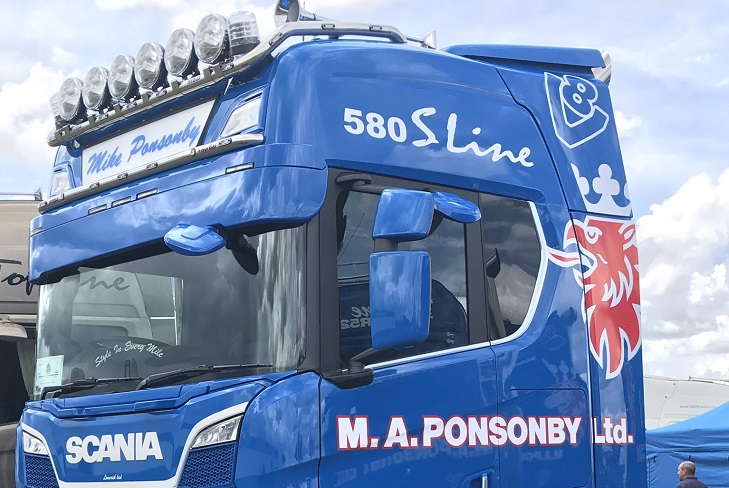 Lichfield-based haulier MA Ponsonby scooped the 'Best in the Scania Village' title at Convoy in the Park at Donington Park last weekend.
The 17-plate Scania S580 came out on top amid strong competition from hundreds of other Scanias – of all ages and models – that were parked up in the Scania Village at Convoy in the Park.
MA Ponsonby was started in April 2003 by Mike Ponsonby, following in the footsteps of his grandfather. Initially starting as an owner-driver, Mike has built the company into a fleet of 10 trucks and 15 trailers.
As part of the prize, the winning truck will be the subject of an 'Editor's choice' feature in a forthcoming issue of Truck & Driver, and a poster will also be included with that issue of the truck.
There were 26 other awards given out at Convoy in the Park click here for the full results.
We hope you enjoyed this article! For more news, views and reviews on all aspects of the truck driver's life subscribe today.