MAN starts sales of electric eTGX & eTGS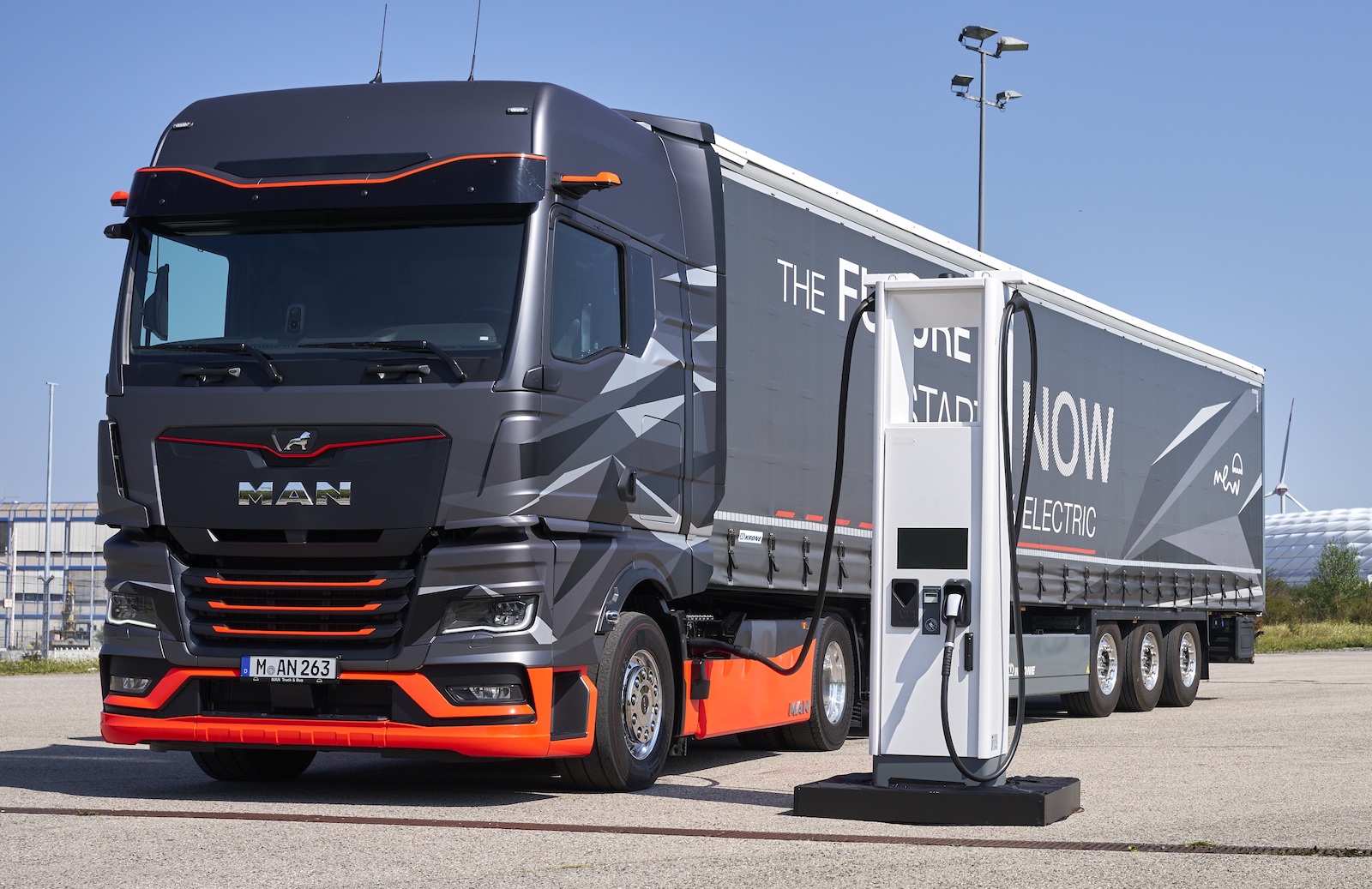 MAN Truck & Bus has announced sales have now begun for its first-ever heavy-duty electric trucks.
The manufacturer said some 600 order inquiries have already been received. The first 200 units are scheduled to roll out to selected customers as early as 2024, before production at MAN's Munich plant starts in larger numbers from 2025 as orders ramp up.
With the eMobility Center, MAN said it laid the foundation for the development of the new eTGX and eTGS high-volume electric trucks at its Munich plant around two years ago and invested heavily in preparations for mixed production of diesel and electric trucks.
Some 50 prototypes have since been built. At MAN's Nuremberg site, the company is investing around €100 million in setting up battery production.
"To achieve the 1.5-degree target of the Paris climate agreement, we as the commercial vehicle industry must do our part and sustainably reduce CO2 emissions," said MAN executive board member, Friedrich Baumann. "Electric trucks are the key to achieving this.
"As early as 2030, every second MAN truck registered in Europe is to be electric. However, for us to achieve this goal, a nationwide charging infrastructure is an absolute prerequisite," he warned. "We therefore need a significantly accelerated expansion to at least 4000 megawatt charging points in Germany and 50,000 high-capacity and megawatt charging points in Europe by 2030."
Inside the cabs, drivers of the eTGX and eTGS will be greeted by the familiar, driver-centric cockpit layout, supplemented by typical e-vehicle operating features such as the settings for optimum use of recuperation, which also covers the continuous brake function.
This can be operated both via the steering column lever on the right of the steering wheel, and via the selectable One-Pedal-Driving mode.
Here, recuperation kicks in with increasing intensity the more the driver reduces the pressure on the accelerator pedal. This allows a degree of driving speed adjustment without having to use the service brake, and at the same time feed kinetic energy from the vehicle back into the batteries.
The completely newly developed fully digital instrument cluster provides information on the state of charge of the batteries, energy consumption and energy recovery.
We hope you enjoyed this article! For more news, views and reviews on all aspects of the truck driver's life subscribe today.