Outback truckers coming to Truckfest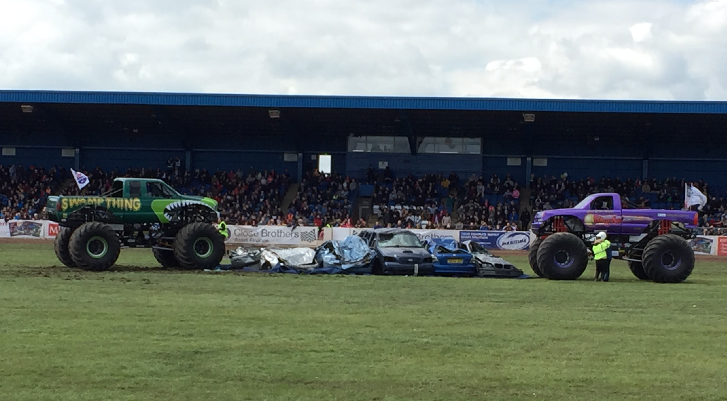 Truckfest Peterborough, which will be held on 6-7 May at Peterborough Showground, will feature two of the stars of the Outback Truckers TV series, along with a host of other events.
The stars appearing will be Glen 'Yogi' Kendall and Steve 'The Outback Legend' Grahame – both featured heavily in season 5 of the show. Meanwhile, Truckfest favourite and Ice Road Trucking star Todd Dewey will be back to commentate on the action throughout the weekend.
Other attractions include live music from Madness tribute act Gladness and Oasis tribute Noasis. There will also be entertainment for all the family, including fairground rides, inflatables and children's characters appearances.
The ever-popular monster trucks will be back crushing all before them as Swamp Thing faces off against Slingshot (pictured above in 2017).
Of course, Truckfest about the trucks and the organisers expect that more than 2000 will be attending.
For more information go to www.truckfest.co.uk
We hope you enjoyed this article! For more news, views and reviews on all aspects of the truck driver's life subscribe today.