Renault Trucks unveils second-generation electric trucks range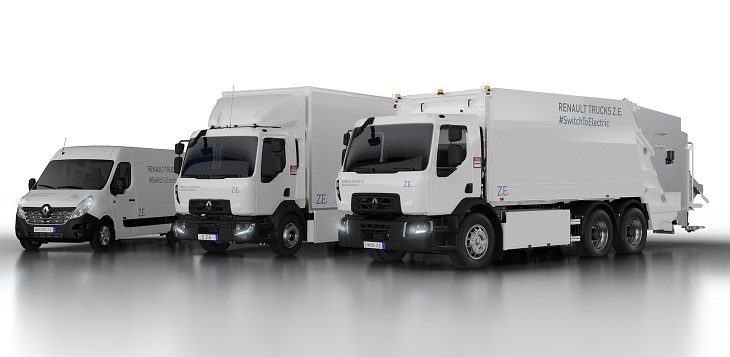 Renault Trucks has announced that it is to introduce two new fully electric trucks next year – the 16t Range D ZE and 26t D Wide ZE models.
Both offer zero tailpipe emissions of CO2 and other local pollutants. In addition, in September, Renault is introducing its Master ZE van.
Technological advances that are making electric trucks an economically viable alternative for hauliers have lead Renault Trucks to launch a complete ZE range.
With zero tailpipe emissions, ZE will comply with the strictest of clean air regulations in urban zones, according to Renault Trucks. The company adds that they have the potential to reduce congestion as they allow noise-free out-of-hours deliveries.
The 16-tonne Renault D ZE is aimed at urban and temperature-controlled deliveries and the Renault Trucks D Wide ZE will come in a 26-tonne version for refuse collection. Both models will be manufactured at Renault Trucks' plant in Blainville-sur-Orne, Normandy, France in the second half of 2019.
A medium-duty Renault Trucks ZE vehicle has an operating range of up to 300km (190 miles) depending on usage and battery configuration. The battery pack is the most expensive item when buying an electric truck, but for Renault Trucks, there is no question of compromising on payload or cost-effectiveness, so different operating ranges will be available tailored to customers' exact needs.
Thanks to rapid DC charging, the Renault Trucks D ZE and Renault Trucks D Wide ZE lithium-ion batteries can be fully charged in as little as one to two hours. For overnight AC charging, the time to fully charge a 300-kWh battery is 12 hours. In this case, a three-phase 380V 32A industrial power socket is sufficient.
We hope you enjoyed this article! For more news, views and reviews on all aspects of the truck driver's life subscribe today.