Safer trucks for London? S&B Commercials gives Biglorryblog their thoughts on the proposals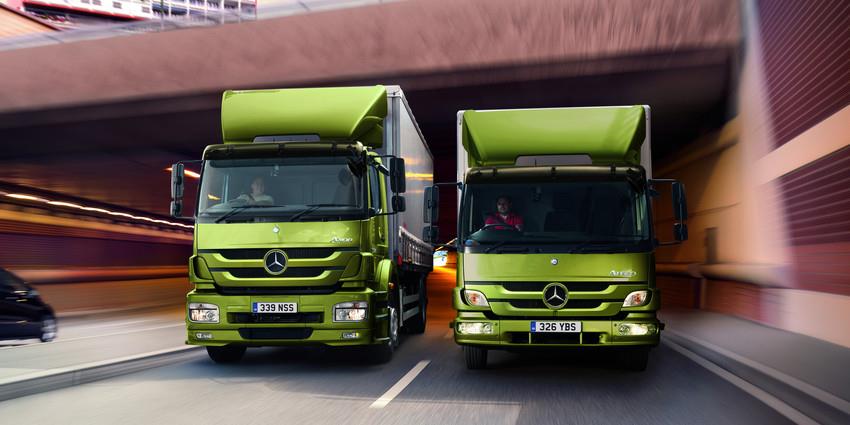 Transport for London has announced its Safer Lorry Scheme which will require sideguards and additional mirrors on almost all HGVs operating in the capital. The new rules will be enforced from 1 September 2015. Vick Croker, Truck Sales Key Account Manager of Mercedes-Benz dealership, S & B Commercials, agrees to enforce stricter laws for safety, but feels it will be more effective if the government work in partnership with the industry specialists.


He said: "It's encouraging to see that road safety is continually improving and the government are considering commercial vehicles as well as public and everyday transport. However, what is important is that this scheme is in partnership with HGVs and transport managers, rather than against them. There are a minority of rogue vehicles on the roads which this scheme aims to tackle, so this is a real positive step forward for commercial business and the fleet industry as a whole. It would be great to be able to deliver some insight to the scheme.
"Road safety is a fundamental aspect of ensuring the commercial vehicle industry is operating correctly, and the Safer Lorry Scheme adds to the success of other programmes such as TFL's Exchanging Places scheme. While it is important to be aware that this enforcement will raise some compliance costs, safety at Mercedes-Benz has always been the number one priority and S & B Commercials will fully support their clients in adjusting to meet these new standards."
We hope you enjoyed this article! For more news, views and reviews on all aspects of the truck driver's life subscribe today.