Transaid appeals for truck and trailer unit to support driver training project in Uganda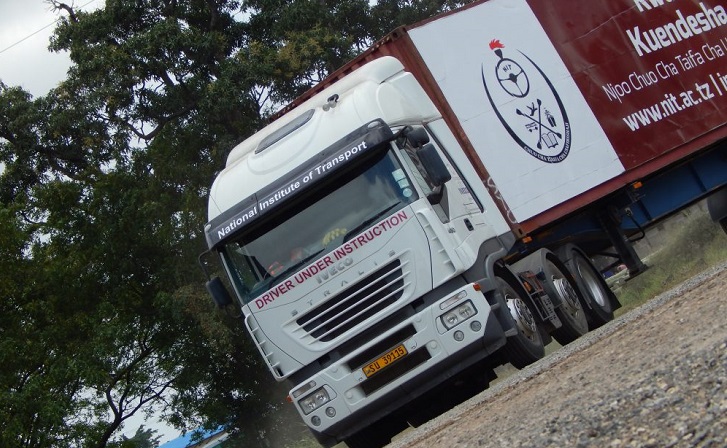 International development organisation Transaid has launched an appeal to find a second-hand tractor unit and trailer to support its new driver training project in Uganda.
Transaid urgently requires an artic combination to bolster its training fleet from early 2018, and is calling on manufacturers, dealers, used vehicle retailers and operators to come forward with potential assets that could be donated.
The tractor and trailer will be used for training hundreds of new commercial vehicle drivers every year in the Mukono district, east of Kampala, where Transaid has embarked on a major new training initiative to ensure Ugandan drivers can meet the needs of the oil, gas and related sectors, in the face of rising demand for qualified drivers.
Neil Rettie, Transaid's road safety project manager, said: "Uganda is a right-hand drive market, so ex-UK trucks are commonplace here.
"We are ideally seeking a 6×2 or 6×4 tractor unit with a large high-roof sleeper cab, sufficient to comfortably accommodate an instructor and three students. We're quite used to removing sleeper bunks to facilitate additional seating inside the cab – the key thing is ensuring it's got sufficient leg room to make a conversion possible, plus ideally a flat floor or minimal intrusion from an engine tunnel."
Transaid preferably requires a tractor unit that is no more than five years old, and ideally with a manual gearbox and standard flat-glass mirrors. Tractors with minimal electronics and ancillary equipment are preferred, as are vehicles that don't require AdBlue. Low ride-height tractors are unsuitable, due to the need to frequently navigate large speed bumps and sometimes rough road conditions.
For the trailer, Transaid is ideally seeking a tri-axle box van, tanker, flat bed or skeletal (supplied with an empty shipping container), and no more than 10 years old.
The donated assets are expected to remain in service for many years, and can be supplied with special livery to reflect the supplying company's donation.
Uganda currently suffers from one of Africa's highest road traffic incident rates, claiming approximately 2,937* lives each year. Transaid is working with its project partners to improve road safety by enhancing the commercial vehicle driver training capacity.
Due to the complex logistics of transporting vehicles to central Africa, Transaid requires assets which can be made available as soon as possible. They can be donated by separate organisations, and should ideally be delivered to the nominated port (to be confirmed). Shipping can be arranged by Transaid, although any offers of support are welcome.
Offers of assistance are requested to be sent to Jade Ashby, Corporate Partnerships Office at Transaid's London headquarters on 020 7387 8136, or by email to [email protected]
We hope you enjoyed this article! For more news, views and reviews on all aspects of the truck driver's life subscribe today.