Every photo from our week with the Keltruck Scania 530S V8 – full write up in the April 22 magazine!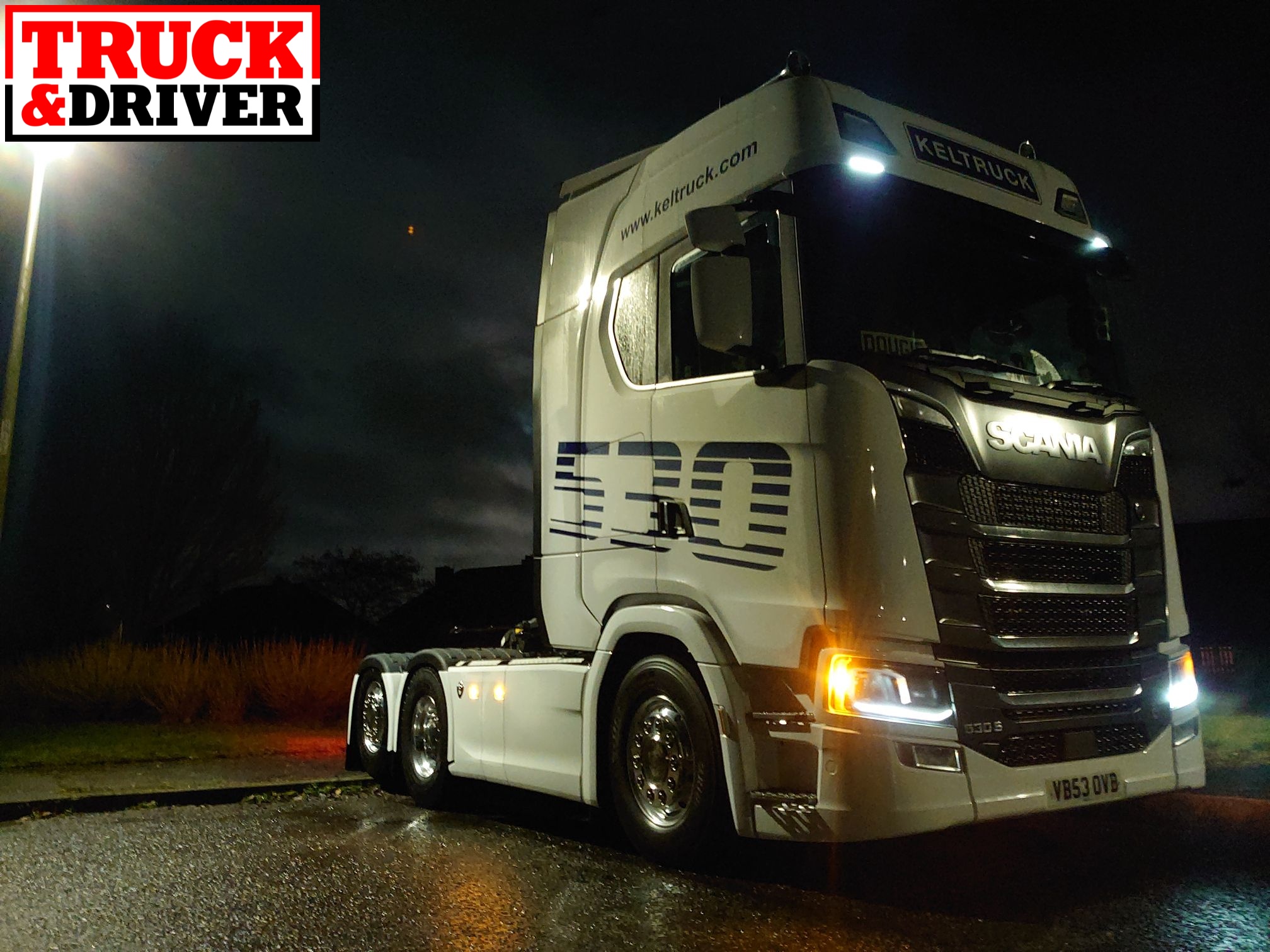 We spent an excellent week hard at work in Keltruck's new Scania 530S V8 demonstrator a few weeks back. The top spec tag axle unit has the new overdrive gearbox, along with the rest of Scania's latest driveline tweaks. There's a seven page feature in the April edition, out on Friday 18 March. PLUS we've got a video to post on our YouTube channel so look out for that.
Here's every picture from the week with the truck, decided to post them here because not all of them get used, and they're also a handy guide for drivers who are writing content for us about their work and need to supply pictures with it. We've got some interesting "on the job" features coming up, from night trunkers to tippers to Canadian long haulers. If you'd like to give us an insight into your driving work, get in touch via email on contact @ truck and driver . co. uk
We hope you enjoyed this article! For more news, views and reviews on all aspects of the truck driver's life subscribe today.