Rear View Mirror Part 4 – a look back through our digital archive. Mostly tippers this week includng Foden, ERF, Renault, Guy and Mitusbishi!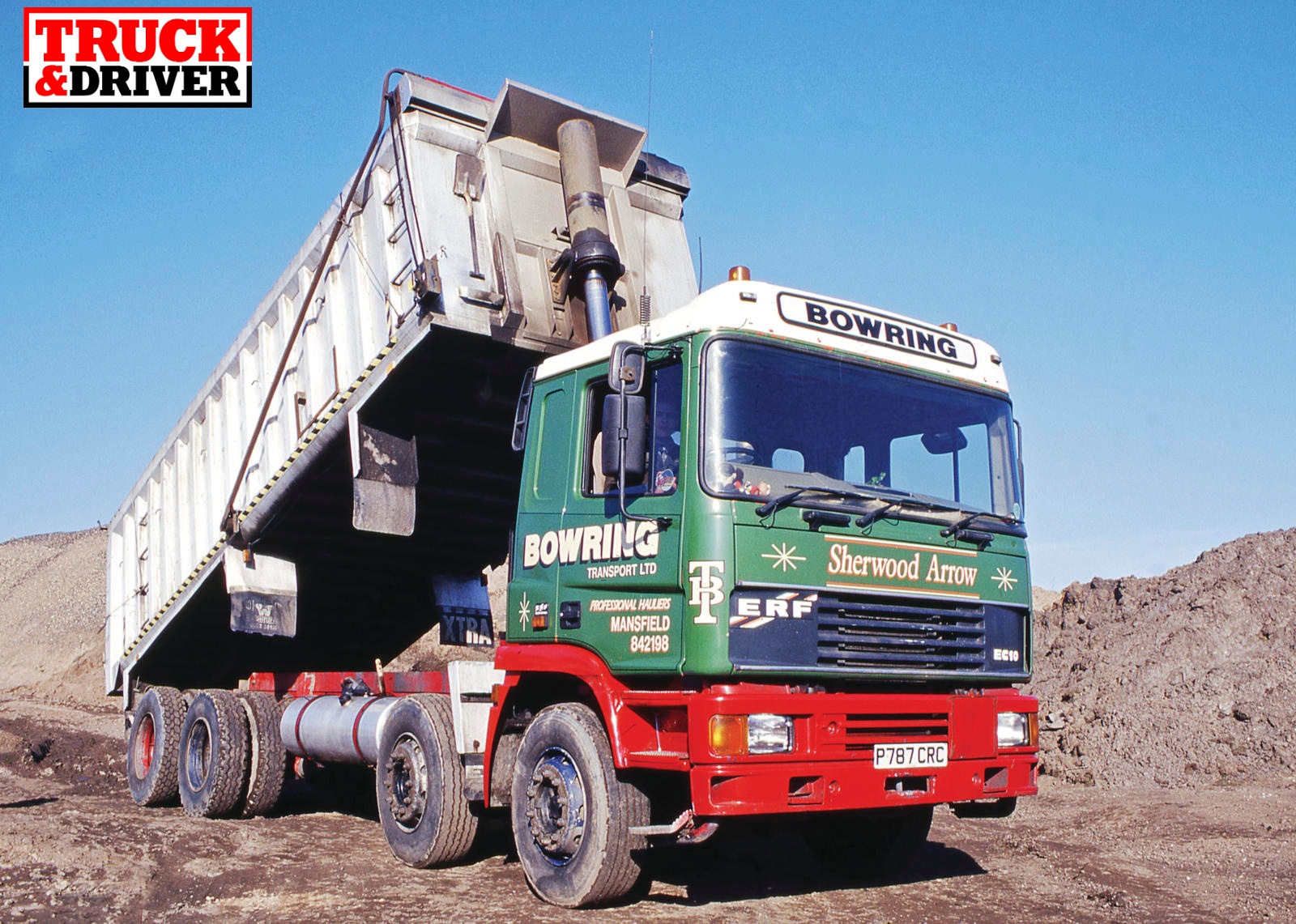 It's time for another delve into the digital archives of T&D and Commercial Motor! We've got a nice selection of trucks from not so long ago, but are now a rare sight on our roads. The image above is of course an ERF EC, these were quite popular as eight-wheelers and there's even the odd one still at work today.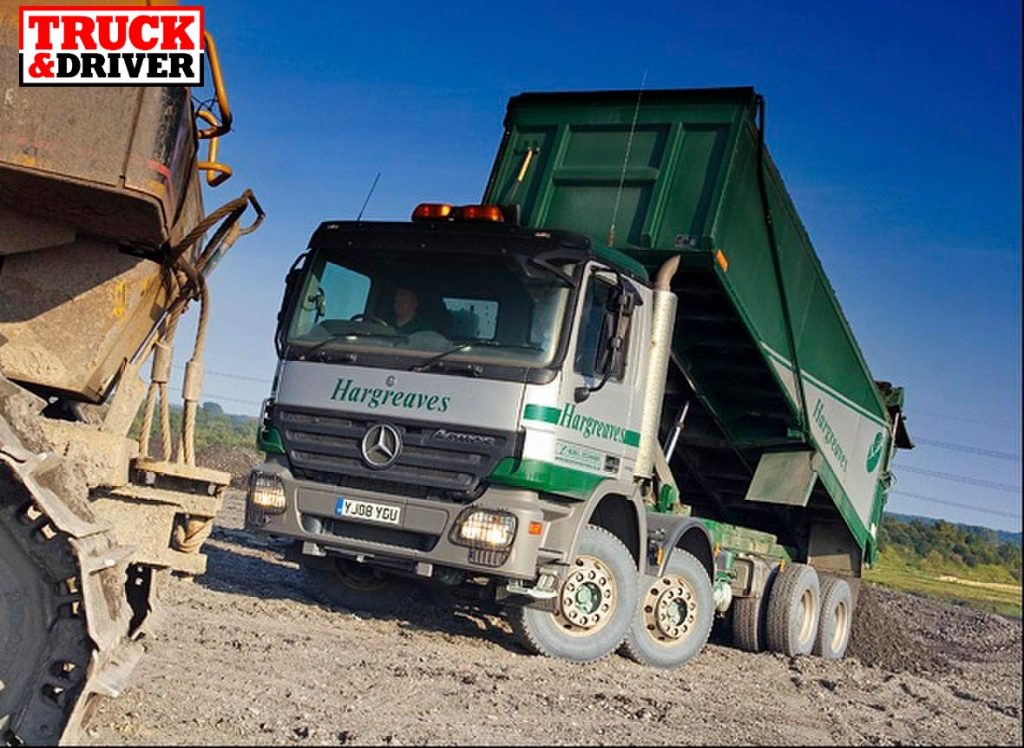 The Mercedes-Benz Actros came in a wide variety of shapes and sizes. While you could get the big flat-floored Megaspace cab for tractor units, there were also smaller day cabs such as this 8×4 tipper. The Axor was also available in this confirguration and the range was quite complex with the two models overlapping to a degree, until the Arocs was introduced as the construction orientated model with Euro 6.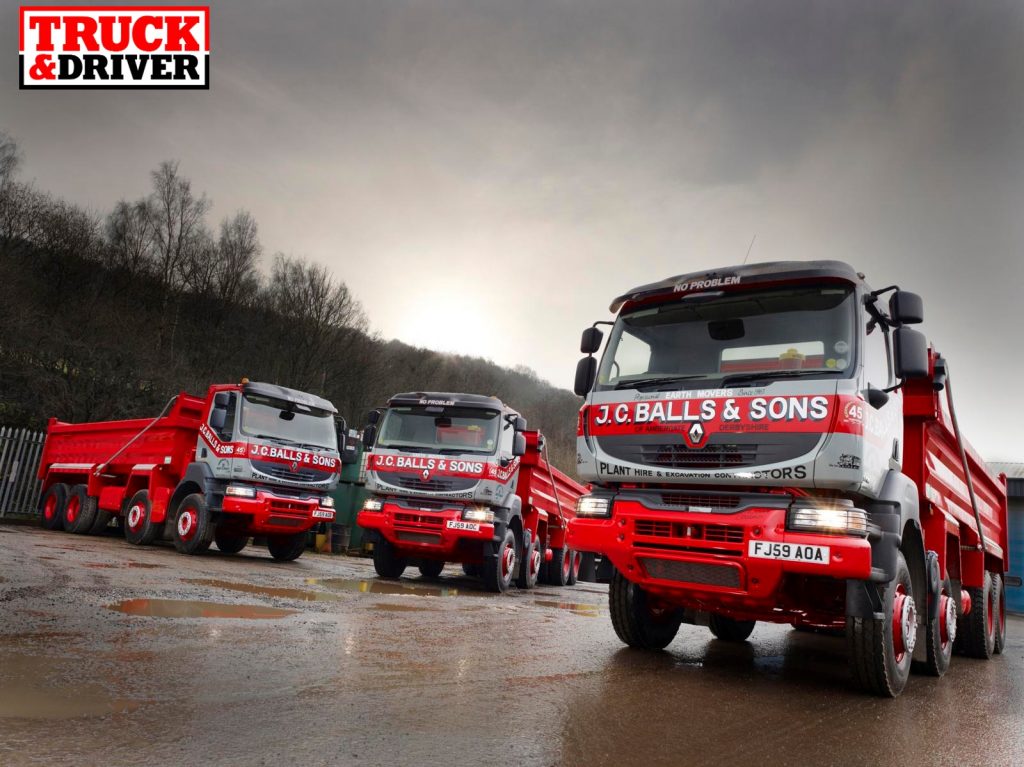 The Renualt Premium Lander certainly looked the part, with these 2009 models in the liverly of JC Balls sporting some impressive ground clearance thanks to the alternative front end with the slim headlights. Again this is a moel of truck that's almost vanished from our roads. The Lander was replaced with the Range-C.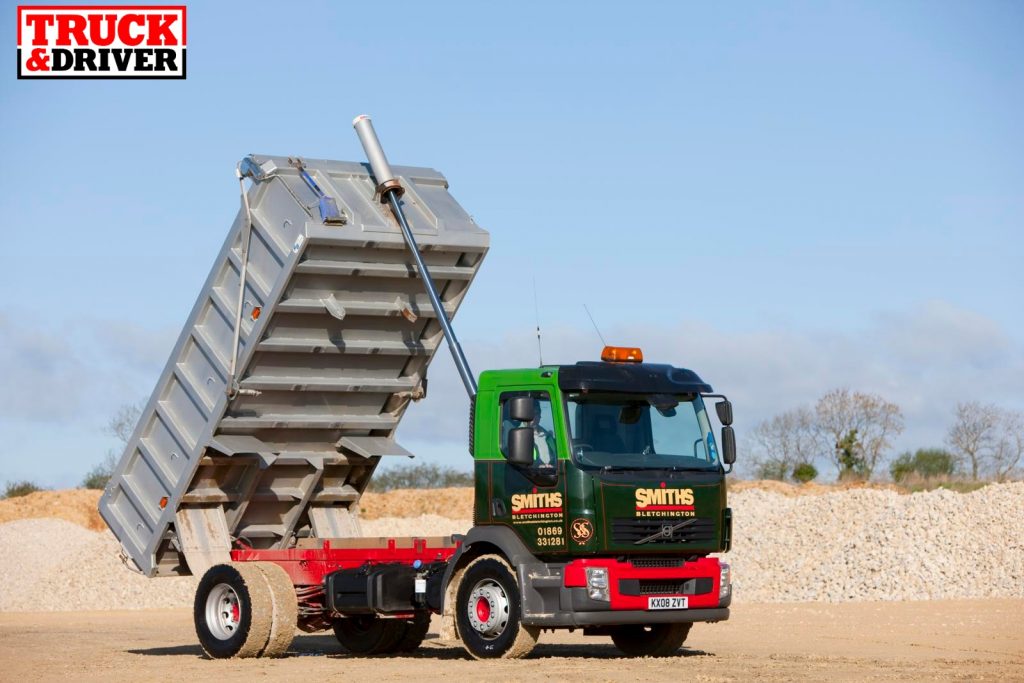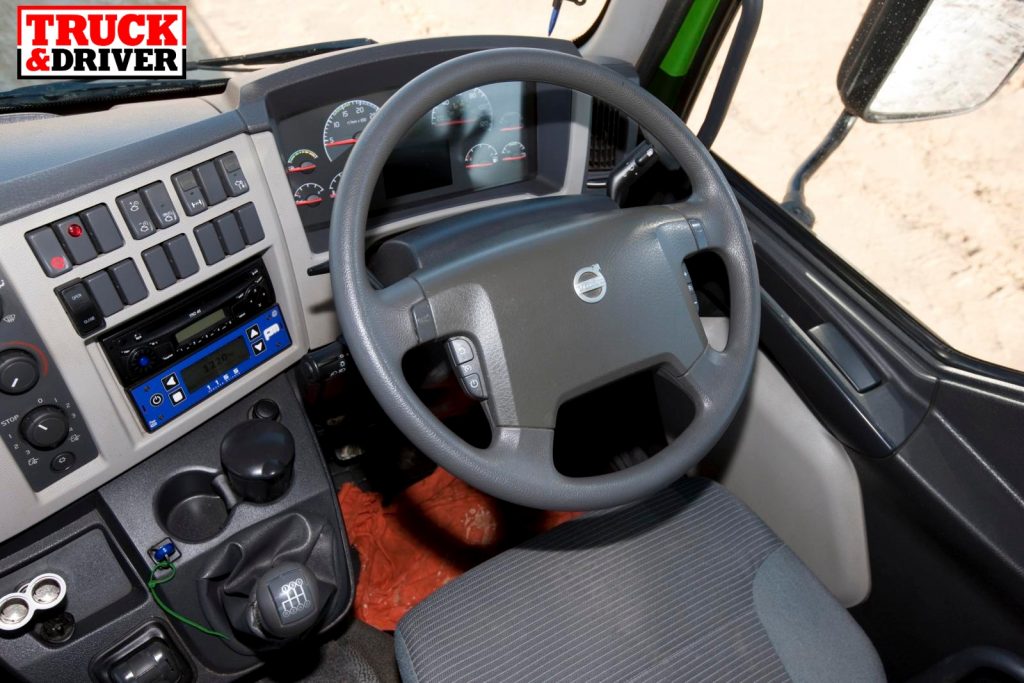 Smith's of Bletchington run a smart tipper fleet. This little Volvo 18-tonner would be just the thing for work in residential areas, although smaller tippers like this are becoming less common these days. This had a straight six speed manual transmission too. Bet it was a great truck to drive.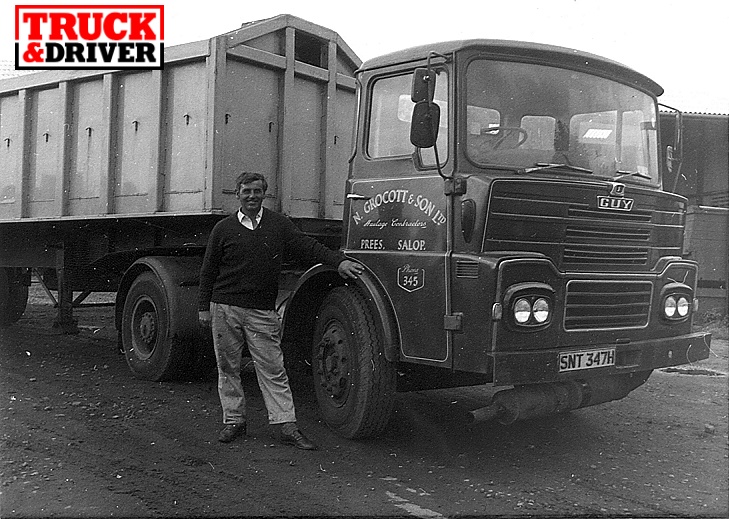 Here's Ray Grocott with his Guy Big J fitted with front exit exhuast, something you never see any more. Did the fumes end up going up and into your window if you had it rolled down? The Big J came fitted with a number of different engines including Gardner, Cummins or Rolls Royce. Guy was bought by Jaguar cars in the '60s and then absorbed into British Leyland. The last Big Js were built in 1978 but there's a couple of them that were registered much later on B-plates. There's an article in an old T&D from 1986 we will dig out some day soon.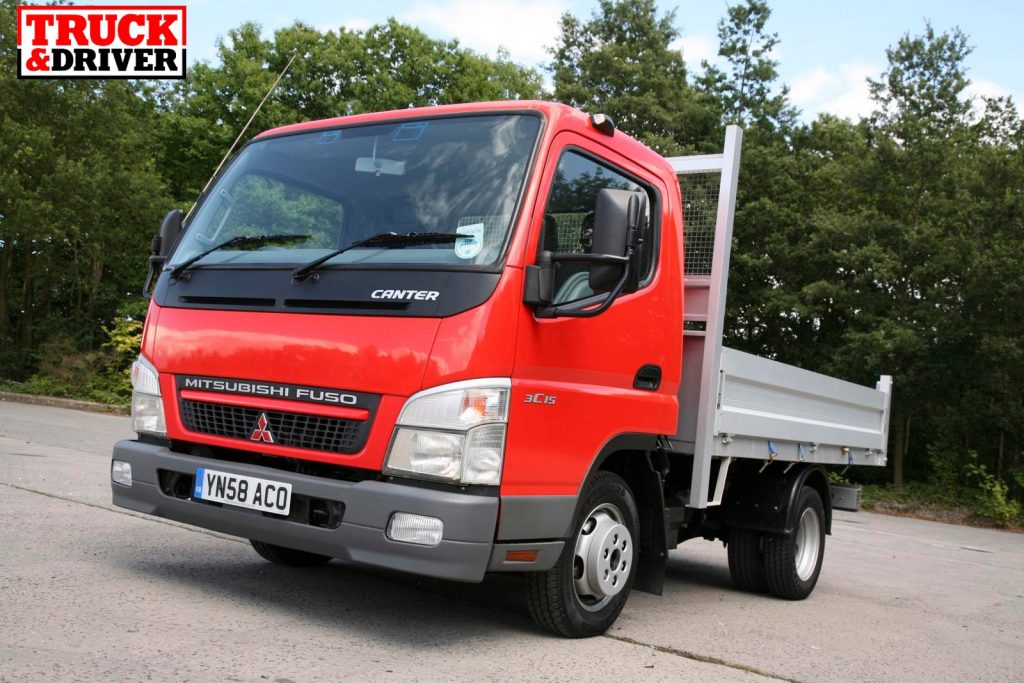 At the smallest end of the tipper scale is this 3.5 tonne Mitsubishi Fuso Canter, much liked by builders.
One of the most popular British trucks was one of the very last, the Foden Alpha. There's still a number of these still hard at work, with operators citing the rubber rear suspension as a big advantage.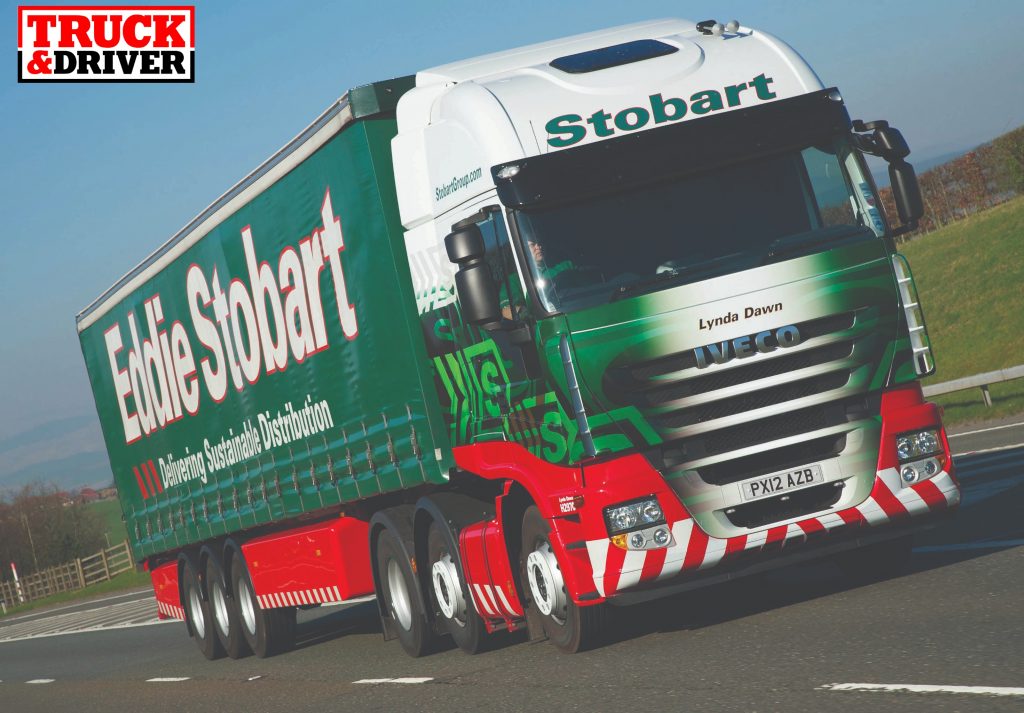 Nothing to do with tippers, but here's a rare truck in Eddie Stobart livery, a late model Euro 5 Iveco Stralis Active-Space. They didn't use many of these.
That's it for this week!
We hope you enjoyed this article! For more news, views and reviews on all aspects of the truck driver's life subscribe today.