Truck drivers help raise money to install defibrillator at truck stop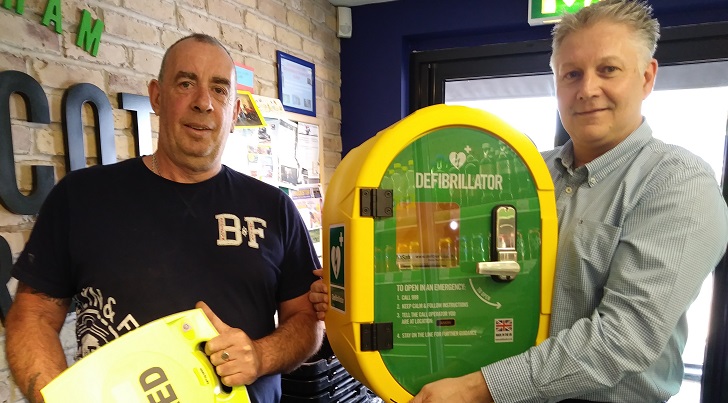 A life-saving defibrillator has been installed at The Chippenham Pit Stop, thanks to donations from truck drivers which were matched by management.
Chippenham Pit Stop health campaigns coordinator, Lisa Hatherell, said the introduction of the unit, which cost about £1,500, at the stop just off junction 17 of the M4 in Wiltshire, was just the latest move in the company's ongoing health awareness drive.
"Let's face it, spending many, often stressful, hours behind the wheel is not the most healthy of occupations," she said.
"So we are doing all we can to encourage our customers to be more health conscious by introducing healthy eating options and even installing an outside exercise gym.
"Around 100 truckers overnight at the Pit Stop so to have a defibrillator on site is just a wise precaution certainly appreciated by everyone who has contributed to it."
Health is a major concern at the Chippenham Pit Stop, which runs a different health awareness campaign every month. Managing director David Hatherell said: "Leaflets displayed around the site include vital information on  how to spot vital symptoms for heart attacks, strokes, diabetes and other life threatening diseases," he said.
Picture: Pit Stop general manager Neal Walford with Steve Arundel, who drives for David Jenkins of Bridgend.
We hope you enjoyed this article! For more news, views and reviews on all aspects of the truck driver's life subscribe today.